European Delights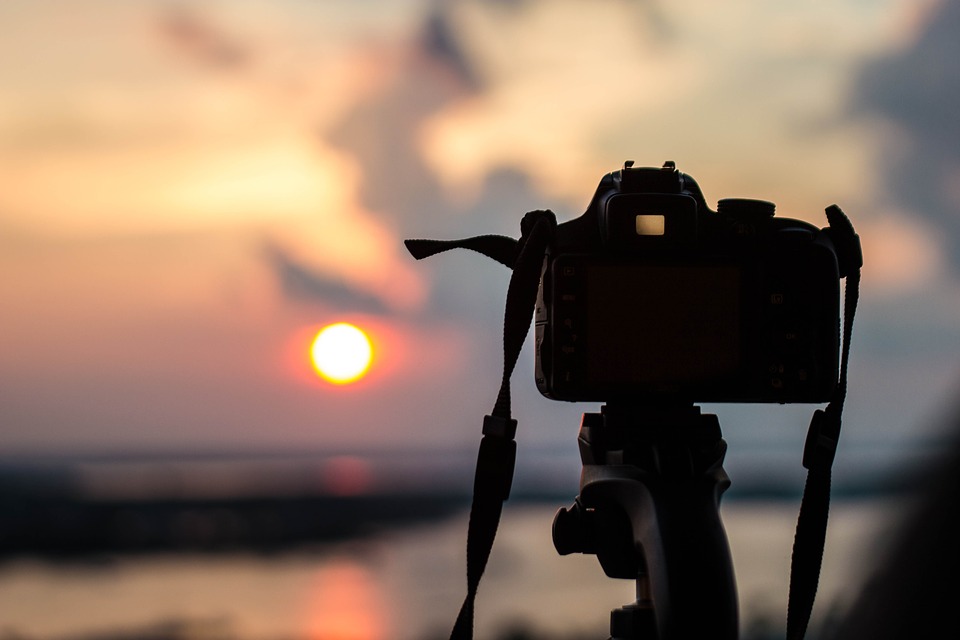 ---
 European Delights showcase a photographer's paradise

European Delights showcase a picture-postcard photographer's paradise in sightseeing delights.

Europe, filled with color and vibrancy, is an education in culture, landscape and beauty.
---
Santorini-Greece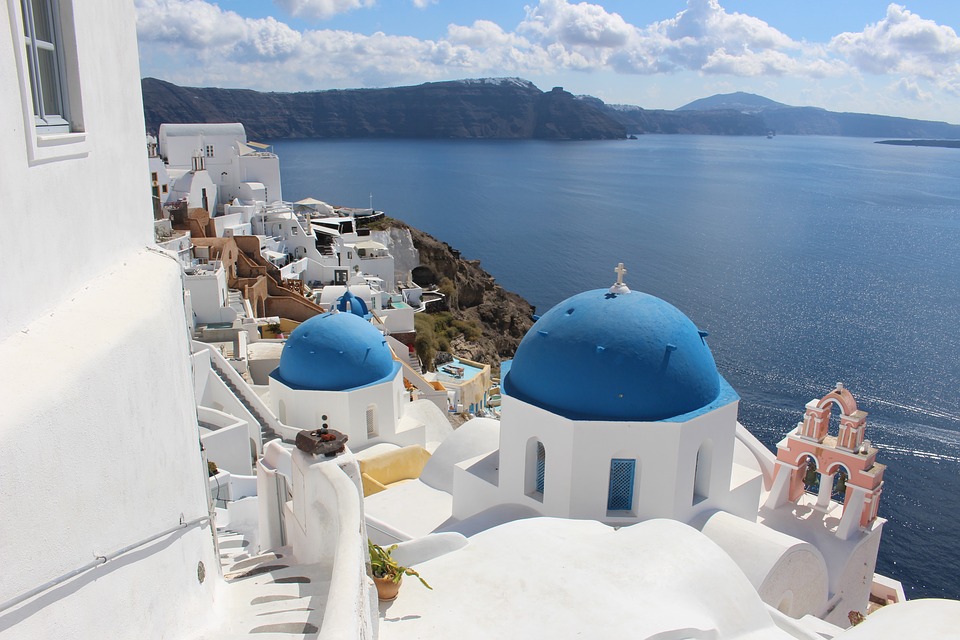 ---
The Most Famous Island in the World
Europe is a fascinating world of history, traditional cuisines, cultural feasts and scenic landscapes.

Perched on the rim of a caldera, 980 feet above its port, the panoramic views of Santorini with its whitewashed buildings, blue-dome churches and breathtaking views of the surrounding sea and distant islands are stunning.  

Santorini is a magical island that stirs your imagination with its classic, Greek architectural beauty, stunning ocean views and breath-taking sunsets provide the visitor a unique holiday experience.

Classically Thera and officially Thira, Santorini is an island in the southern Aegean about 200 km (120 mi) southeast of the Greek mainland.

It is the largest island of a small, circular archipelago which bears the same name and is the remnant of a volcanic caldera.

A giant rectangular lagoon, which measures about 12 by 7 km (7.5 by 4.3 mi), is surrounded by 300 m (980 ft) high cliffs on three sides.

Traditional, whitewashed buildings, blue dome churches, thriving nightlife, luxury hotels and boutique guest houses in panoramic, postcard settings.

You can visit the historic Minoan site of Akrotiri, the traditional hilltop village of Oia, cross over the bay to Santorini's capital, Fira, swim in the famous black volcanic Perissa, Kamari and Red Beaches or go hiking along its adventure paths.

No wonder Santorini has become a favorite destination for overseas couples who want to get married or enjoy their honeymoon in wonderful, picture-postcard settings.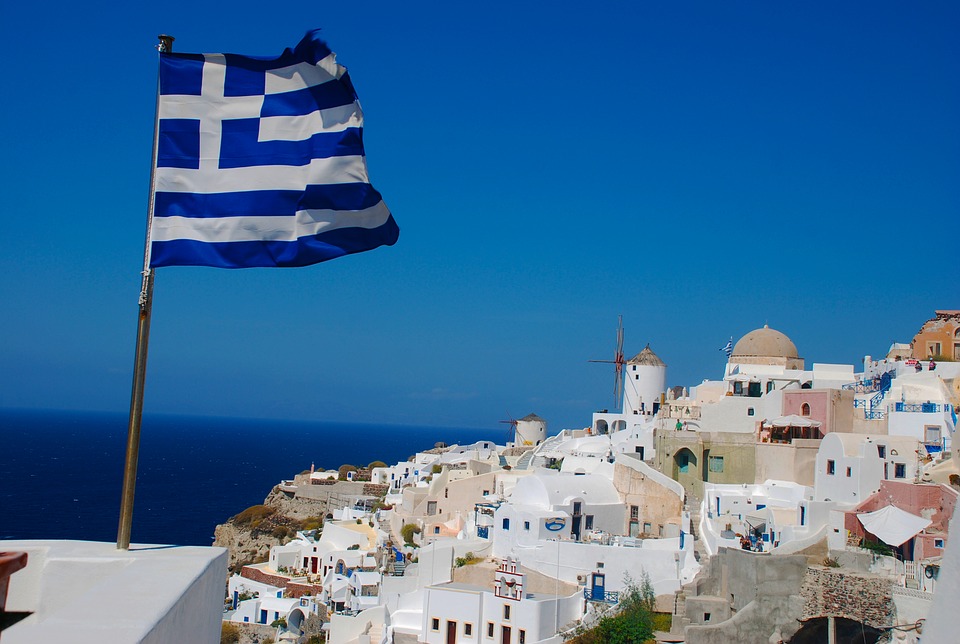 ---
Colmar-France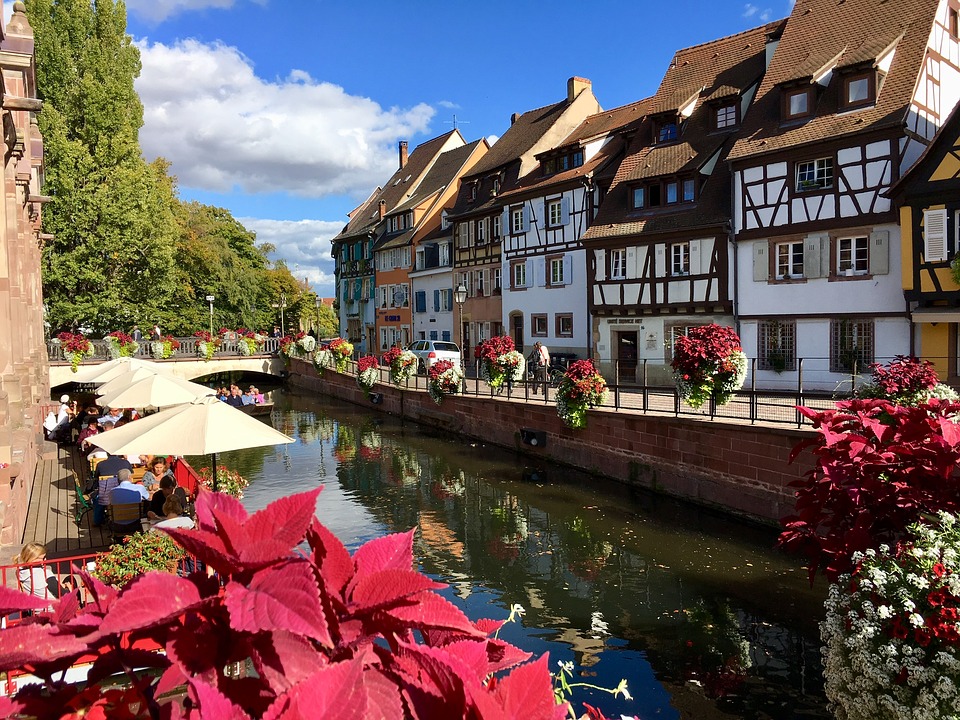 ---
"Little Venice of Alsace".

Founded in the 9th century, Colmar's historic old-world charm landmarks reflect eight centuries of Germanic and French influence in all its variety and vitality.

European Delights takes you to the enchanting town of Colmar in the Alsace Wine Route of northeastern France, near Germany and Switzerland between the Vosges and the Rhine, Strasbourg and Mulhouse.

Surrounded by unspoiled, natural forests, lakes and vine-covered foothills of the southern Vosges Mountains and the Upper Rhine Valley, the picturesque, historic town of Colmar is another one of the beautiful locations in Europe.

The charm and variety of its many cultural, historical, architectural and natural attractions is like an exciting journey through European history, culture and landscape.

Its historic old town with its famous "Petite Venise", has canal-side neighborhoods decked with colorful flowers, cobblestone streets and walkways lined with half-timbered medieval and early Renaissance buildings which include the Unterlinden Museum with the Isenheim Altarpiece.

The 13th-century, Gothic Eglise Saint-Martin church can be found on central Place de la Cathédrale.

Dotted with wine estates and cellars, the local vineyards specialize in Riesling and Gewürztraminer wines.

---
Annecy-France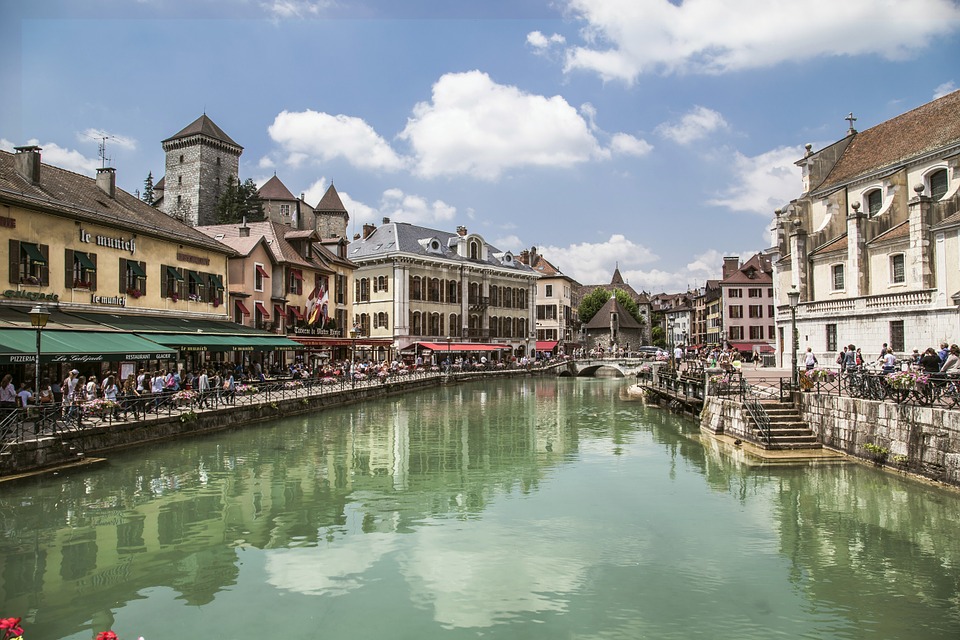 ---
Venice of the French Alps

History and culture in alpine settings, the panoramic landscape of Annecy is filled with an idyllic old-world charm that captivates the visitor.

Located in the Haute-Savoie region of southeastern France and on routes that lead to Italy and Switzerland, Annecy is an alpine town where the River Thiou meets Lac d'Annecy, 22 miles south of Geneva.

Its beautiful, natural settings include other pretty nearby villages, forests, snow-capped mountains and Lake d'Annecy,

Its charming, medieval Vieille Ville (Old Town) with its winding canals lined with shops and cafes, the Perrière Bridge (Pont Perrière), and its cobbled streets with Piedmontese, pastel-colored, geranium-decked houses are a photographer's dream.

Among its many other attractions include the Rue Sainte-Claire with its arcaded houses and fortified Sainte-Claire gate and, you can visit the turreted, 14th Century Château d'Annecy, once home to the counts of Geneva.

---
Heidelburg Old City
Germany

---
Germany's oldest and most famous university town is renowned for the historic charm of its baroque Old Town, its famous landmark. the red-sandstone ruins of Heidelberg Castle and the Gothic Heiliggeistkirche church towers over the cafe-lined Marktplatz.

Heidelberg university was founded in 1386.

---
Salzburg Old Town
Austria
---
Salzburg Old Town (Aldstadt) lies along the southern bank of the Salzach River.

The Aldstadt features winding cobbled alleyways, small piazzas (squares), colorful Baroque burgher houses on both sides of the Salzach river and, a skyline of spires and cupolas of many fine Baroque churches.

It is also the birthplace of famous musician and composer Wolfgang Amadeus Mozart.

The picturesque Old Town is a UNESCO World Heritage Site.

---

The Northern Lights : Aurora Borealis-Sweden
---
Nature's Natural Light Show
European Delights has another special charm for travelers.

The Aurora Sky Station situated on Mount Njullá, 900 meters above sea level, in the remote, northwest corner of Abisko National Park in Swedish Lapland is regarded as one of the best locations in the world to observe the breath-taking, Northern Lights or Aurora Borealis.

Abisko's proximity to the magnetic north is the driest and has the most clear nights to see the ethereal display of colored lights shimmering across the night sky.

Aurora borealis occur when charged particles discharged by the sun reach earth's atmosphere and collide with gaseous particles which in turn produce these different colors in a magical, awe-inspiring, colorful light show in the autumn and winter night sky. 

Auroras that occur in the Southern Hemisphere are called 'Aurora Australis' or 'Southern Lights'.

A visit to the Aurora Sky Station begins with a 20-minute chairlift ride up the mountain.

---
European Delights

---
European Delights showcase destinations that are visually stunning.

These European Delights will make you feel as though you are in paradise.

The excitement and the memories of good times is what it is all about.

---
Ezine Articles Author Link
Click on the Link Below

---
Newsletter Opt-in-Form

The Keen Traveler