The Fabulous Fifties

---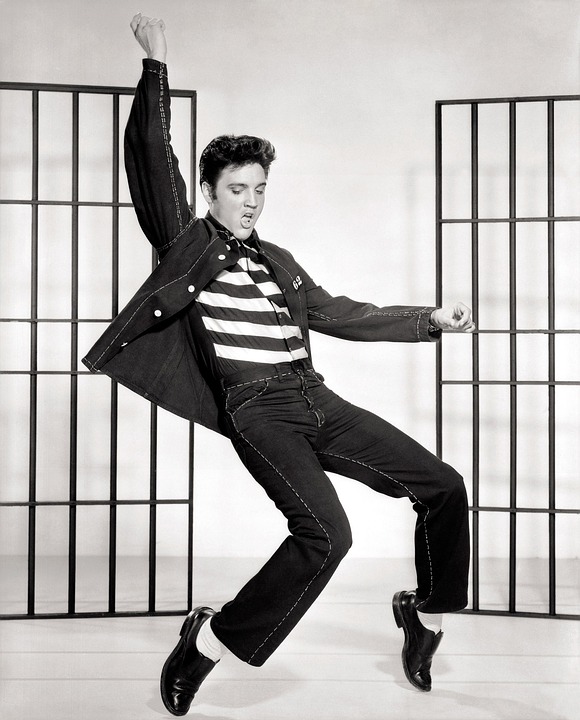 Life in the 1950s
The fabulous fifties was a golden age of happiness, prosperity, and achievement.
People were patriotic, they valued their religious faith, conformed to conservative values and practiced their cultural traditions.
Close-knit, suburban communities of that era, fostered lifelong friendships.
Respect for authority strengthened the bonds of family and the sound functioning of society.
The fabulous fifties provided children with a happier childhood within the security of a warm and loving family home.
Leave it to Beaver and Father Knows Best are just two of the iconic American television shows about American family life that showcased that wonderful decade.
---
"The Family That Plays Together, Stays Together"
Society thrives on wholesome families.
Young children of the fabulous fifties were taught etiquette towards parents and elders and they obeyed rules.
They went to church to "see" God's Presence within, around and beyond.
Girls played with dolls and the hula hoop.
Boys played with toy, cap guns and dressed in Roy Rogers and Davy Crockett western clothing.
The woman was the traditional housewife whose primary focus was her family and home.
There is no substitute for a mother who is the center of home life.
There is no substitute for the family who eat home-cooked meals in an atmosphere of togetherness.
The traditional mother would teach her daughters domestic skills.
The father was the provider and disciplinarian.
Both father and mother were role models for setting the moral and social foundation for their children to steer them away from the forces of dysfunction.
And, they were responsible for providing the emotional support to their children to help them develop confidence and a healthy outlook on life.
---
Golden Age of Capitalism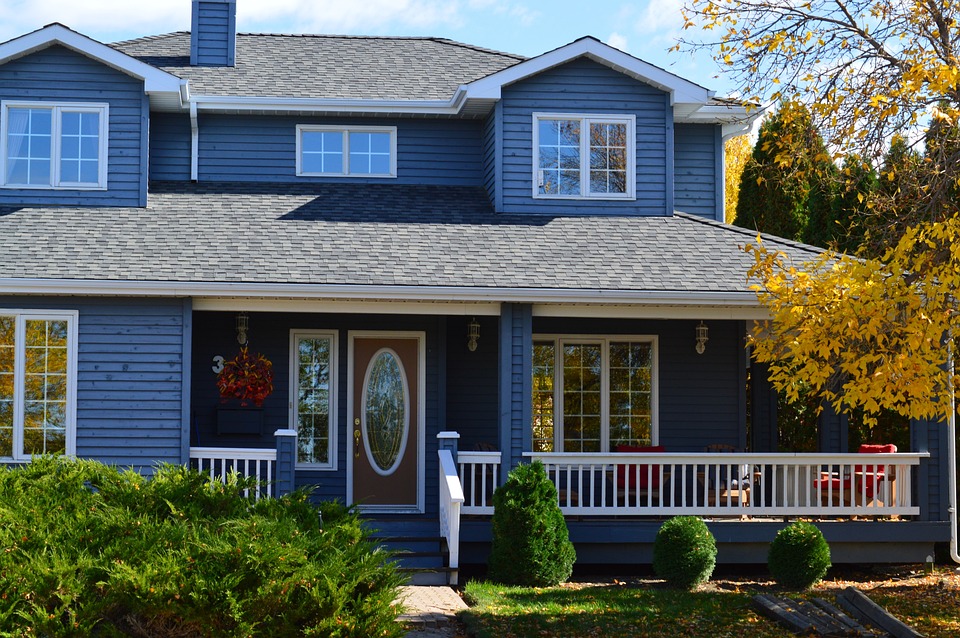 The fabulous fifties was a decade of prosperity in America.
There was little unemployment that gave the opportunity for people to buy their homes, goods and services.
The family of the 1950s could afford to live on a single income which allowed the man to be the bread-winner.
His income was generally sufficient to pay the mortgage or rent and support the family.
There were no credit cards in the 1950s.
Borrowing money was avoided except for a loan to purchase a home.
Refrigerators, furniture and cars were usually saved up for and paid by cash.
---
The 1950s Corner shop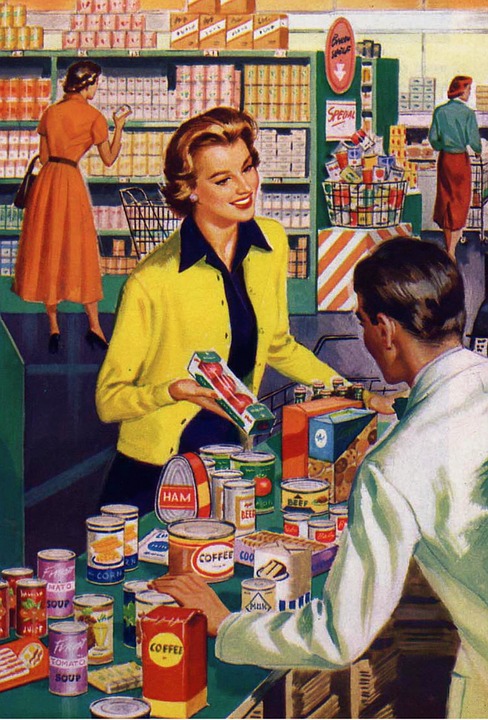 The neighborhood, family-run, corner shop was once an icon of suburban life.
The fabulous fifties was the heyday of the friendly corner shop where people from the suburbs came to buy their general goods.
The humble corner shop built neighborhood ties because the proprietors got to know their customers who would often stop for a friendly chat.
Children had the freedom to walk or ride their bike on an errand for their parents or they would stop off on their way from school to spend their pocket money on lollies, chocolate or ice-cream.
As large supermarket chains and worldwide mega corporations, 24/7 service stations and extended trading began the neighborhood, corner shop could not survive.
The once friendly neighbors became anonymous, even to their next door neighbor.
---
Entertainment
During the fabulous fifties, television replaced radio as the dominant mass media.
We enjoyed popular family shows like I Love Lucy, The Honeymooners, Father Knows Best, Leave it to Beaver, the Adventures of Ozzie and Harriet, Superman, Davy Crockett, Lassie, the Mickey Mouse Club and Mouseketeers and the wonderful, Walt Disney's Disneyland with weekly episodes representing: Adventureland, Tomorrowland, Fantasyland, and Frontierland.
Childhood heroes were Roy Rogers, Gene Autry, Hopalong Cassidy, the Lone Ranger and Annie Oakley with their many adventures.
Other popular cowboy shows included Bonanza, Rawhide, Cheyenne, Wagon Train, Wyatt Earp, Bat Masterson and Rin Tin Tin - to name just a few.
And, of course, there were the movie western heroes like John Wayne, James Stewart, Joel McCrea, Gary Cooper, Randolph Scott and Audie Murphy.
---
Rock and Roll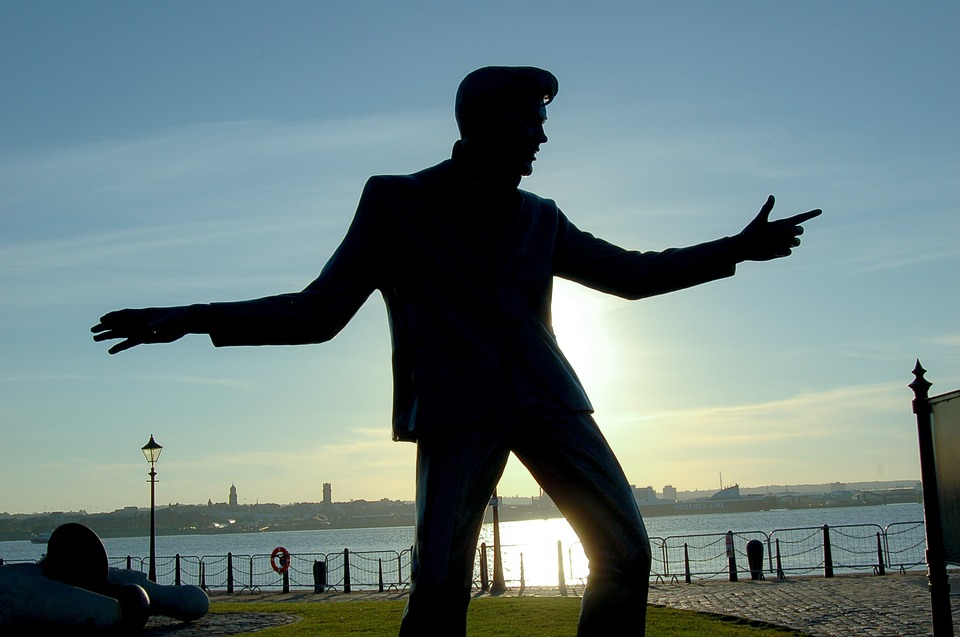 Rock and Roll was the biggest entertainment news of the fabulous fifties.
Elvis Presley was the epitome of the 1950s musical revolution that swept the world.
Elvis symbolized Rock and Roll with his pushed back, pompadour hair and upturned collar.
He became the style icon of a new fashion for the younger generation.
Bernard Lansky was the retailer who helped a young, Elvis Presley establish his iconic clothing style of Cuban-collared shirts, wide-legged, pleated trousers, two-tone shoes and blouson jackets.
Other famous rock and roll singers of the fabulous fifties included, Bill Haley and the Comets, Buddy Holly, Jerry Lee Lewis, Pat Boone Fats Domino, Chuck Berry, Little Richard, The Platters, Ray Charles, Connie Francis, Patsy Cline and Teresa Brewer.
Elvis was - and will always be, the King of Rock and Roll.
The fabulous fifties also offered a combination of sounds for everyone and classic vocalists like Bing Crosby, Perry Como, Dean Martin, Frank Sinatra, Nat King Cole, Louis Armstrong, Doris Day,and Patty Page all remained popular throughout and beyond the 1950s.
---
Lansky Brothers
Lansky Brothers were "Clothier to the King of Rock and Roll" at their original menswear shop at 126 Beale Street in Memphis, Tennessee.
Bernard Lansky provided Elvis his outfit for his first appearance on The Ed Sullivan Show in 1956.
It all began when, Bernard first noticed seventeen year old Elvis checking out the store's window displays in 1952.
Elvis was working part-time as a cinema usher and would frequently window-shop at Lansky Brothers.
Bernard recalled, "One day I went out and spoke to him and invited him in."
Elvis could only afford a three-dollar shirt but, he told him, "These are beautiful things. I like everything. I don't have no money now, but when I get rich I'll buy you out.'
I told him, "Don't buy me out, just buy from me, And he never forgot me."
Bernard Lansky decided to take a chance on the young man by offering him credit.
Lansky Brothers gained worldwide recognition when Elvis Presley became a superstar.
Elvis shopped at Lansky Bros throughout his life.
Bernard Lansky picked out the white suit and blue tie that Elvis wore when he was buried – "I put his first suit on him and his last suit on him."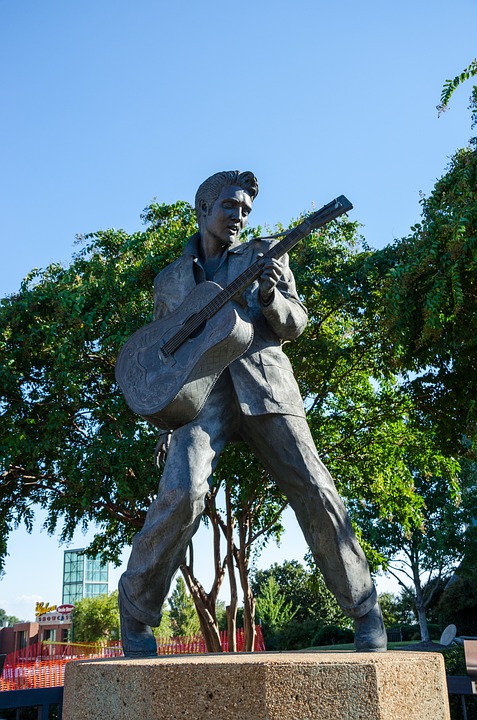 ---
Youth of the Fabulous Fifties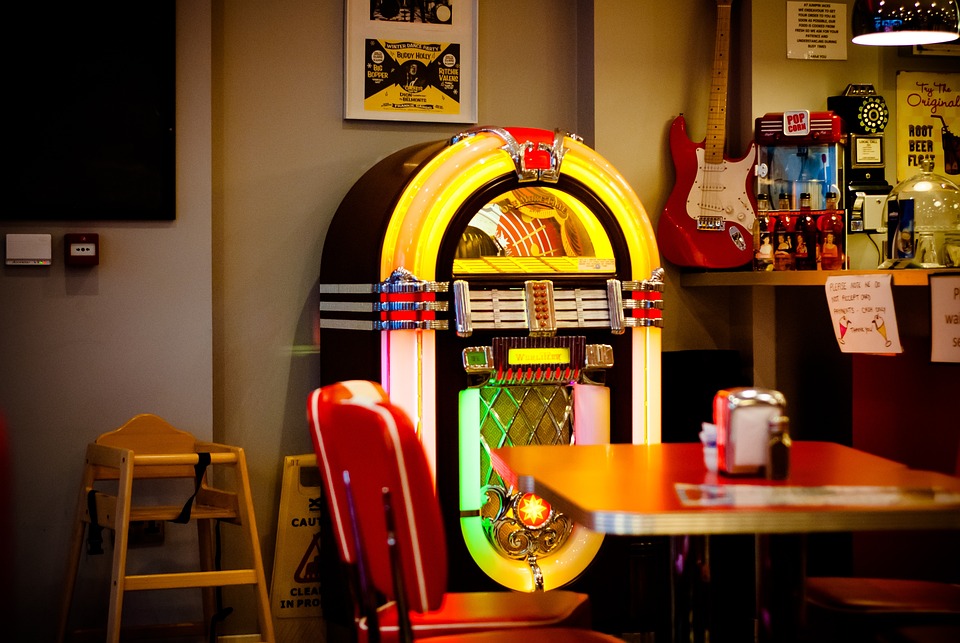 Young men of the fabulous fifties had slicked back hair and long side burns (the Elvis look) which was extremely popular in the Rock n Roll era.
Clothing included big shouldered suit jackets, stove-pipe tight fitting pants, and luminous socks (white and red colored socks were popular).
They also wore black or white T-shirts, ripple soled suede shoes and pointed shoes, brightly colored shirts with up-turned collar (black, red and purple colored shirts were popular).
Girls wore short hair, tight slacks, tight sweaters or three-quarter-length pants or full flared skirts with rope petticoat underneath, like in Happy Days if they went out - they also wore bobby socks.
An essential part of their dress was a chiffon scarf around the neck and brightly colored sunglasses.
The diners and milk bars that had jukeboxes were the place for young people to be seen.
The jukebox was a true icon of the fabulous fifties.
In the 1950s, there were over 750,000 jukeboxes in the United States.
---
Post World War II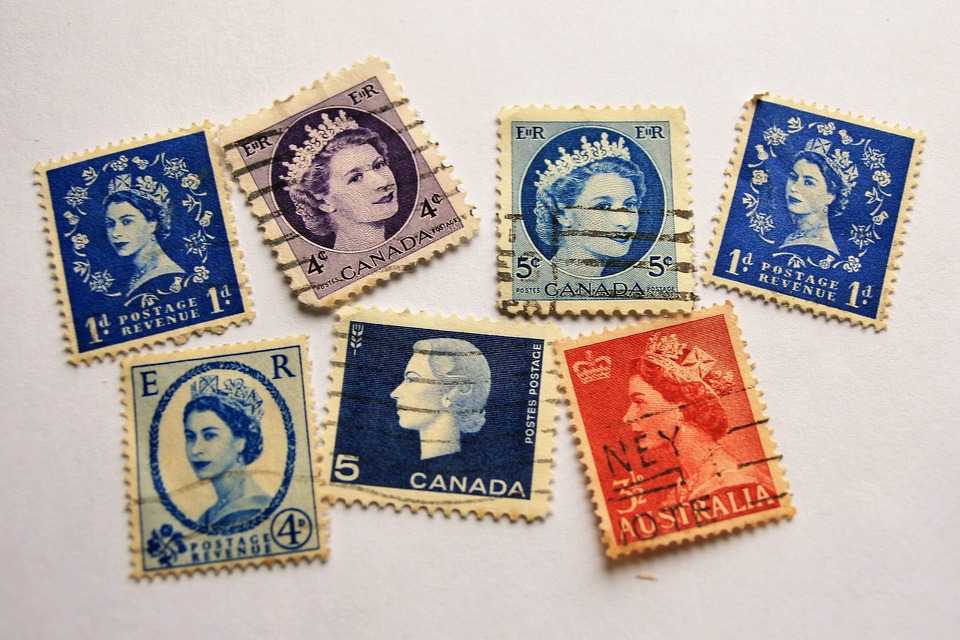 United States
America emerged from World War II victorious, prosperous and an economic leader in the world.
Its manufacturing flourished, the American middle class prospered and the nationwide birth rate increased (Baby Boomer Generation).
The United States also became the world's strongest military power.
Europe
During World War II, the United States and the Soviet Union were uneasy allies.
At the end of World War II the Allied Powers allowed the governments of Western Europe to democratically re-establish themselves.
The Stalinization of eight Eastern European countries however, began after they had been "liberated" from Nazi occupation, creating an atmosphere of anxiety and fear as the communist Soviets installed authoritarian, single-party regimes.
1950s
Queen Elizabeth II
Queen of the British Commonwealth
The coronation of Queen Elizabeth II of the United Kingdom and the other Commonwealth realms took place on 2 June 1953 at Westminster Abbey in London.
She acceded to the throne at the age of 25 upon the death of her father, George VI, on 6 February 1952.
Australian Prime Minister
Robert Menzies
First period as Prime Minister 1939 - 1941
Second period as Prime Minister 1949 - 1966
Many Europeans struggling with the aftermath of the Second World War were drawn by the economic conditions in Australia.
Economic instability, uncertainty and reconstruction of Post-War Europe forced many Europeans to seek a safer and more prosperous future elsewhere.
The 1950s was a period of mass immigration to Australia, the Lucky Country for a more stable future.
American Presidents
Harry S. Truman
33rd President
1945 – 1953
The Marshall Plan (April 1948–December 1951) was a U.S.-sponsored program provided more than $13 billion to rebuild 17 western and southern European countries following the devastation of World War II.
Dwight D. Eisenhower
34th President
1953 – 1961
During the President, Dwight D. Eisenhower era, Americans achieved stunning new levels of material wealth through a combination of low taxes, balanced budgets, and public spending.
Historic Events
Edmund Hillary, along with a Sherpa mountaineer Tenzing Norgay, scaled Mount Everest and this duo was the first to reach its summit. This happened on May 29, 1953.
In 1957, when the Soviet spacecraft Sputnik 2 was launched into space, it carried a trained stray dog named Laika.
It was the first animal ever to go to space and to die in the spacecraft.
New fashion trends developed in the 1950s.
Bikinis, pointed-toe shoes, Elvis jackets with upturned collar, red and black-colored shirts, and stiletto heels reached new peaks of popularity.
Marilyn Monroe was an American actress, model, and singer who became one of the world's most enduring iconic sex symbols of the 1950s and early 1960s.
---
Korean War
The Korean War began on 25 June, 1950 when the North Korean Communist army, supplied and advised by the Soviet Union, crossed the 38th Parallel and invaded the democratic South Korea.
The United Nations also joined the war in June, 1950 with 21 nations (including Australia and Great Britain) on the side of the South Koreans (the United States sent about 90% of the troops through the United Nations to aid South Korea).
When U.S. and South Korean forces marched into North Korea it resulted in a massive intervention of communist Chinese forces in late 1950 to aid North Korea.
The war subsequently bogged down into a bloody stalemate and finally in July 1953, the Korean War came to an end.
The Korean peninsula is still divided today.
---
Ezine Articles Author Link
Click on the Link Below
---
Newsletter Opt-in-Form

The Keen Traveler

Your second block of text...