Food Tours Rural Life

---
Mesanagros - Rhodes, Greece
Food Tours Rural Life takes you on a journey to the charm of a bygone era

Food Tours Rural Life is all about people who live in tune with their rural values based on God, morality and the traditional way of life.

Finally coming over the crest of the last range of hills, you catch the first glimpse of the small, picturesque, hilltop village of Mesanagros.

A world long gone due to the impact of tourism and immigration to Australia and the United States, it echoes a way of life of how it was in the past where there were so many things to love.

---
---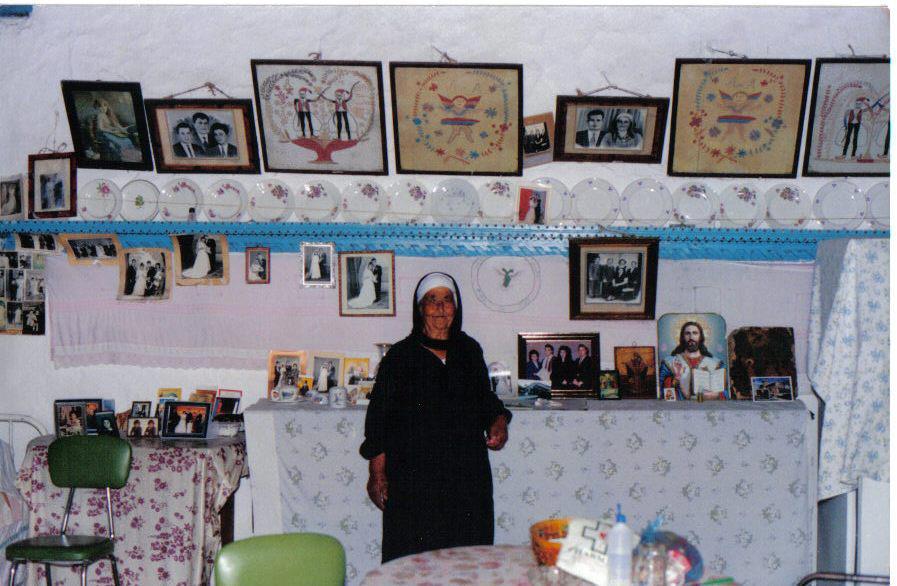 ---
Local Business Idea? Here's How to Grow it Organically- With a Website and Instagram

Case Studies (Testimonials)
Click on the Link Below


---
Rural Life
---
Food tours rural life is about traditional village life that still endures in all its variety and vitality.
The residents of Southern Rhodes experience the full potential of the Kingdom of God through their Greek Orthodox faith, its customs and festivities..
A way of life with its traditional values and strong family systems - its people living the simple, self-sufficient way of life and being happy with it.
 
This tiny, historic village which dates back to the 5th Century AD is located about 80km south-west from the capital of Rhodes Island and is perched at an altitude of about 400 metres and an old-fashioned way of life that has been handed down for centuries from generation to generation.

Set in unspoiled surroundings, Mesanagros, with its narrow little streets and friendly people is a heavenly little village with its fields and hen houses.
Its people live the simple village life in tune with their values. You gaze down at the village, at all the white houses, its two historic churches and its many wonderful little monasteries.
Surrounding the village are its wheat fields, its fig trees, olive groves,
watermelon and honeydew melon patches. Through every open window the glorious scents of the Southern Rhodes countryside waft through from the surrounding hills.

Magnificent views, the wild terrain, fine whitewashed houses, hilltop monasteries and a wonderful Southern Rhodes countryside filled with rolling fields of wheat, watermelon and honeydew melon patches. 

The traditions of rural life endure in Mesanagros and remains an important part of the Southern Rhodes way of life. Some of the old people never left the village and continue to work the fields their parents and grandparents worked.

The village people all had small holdings where they grew various grain crops, olives and vegetables. They would be up at sunrise making preparations for the day's work ahead and normally worked until sunset.

Erindos, Kambos, Louria, Evgales, Kousata, Stavri - these are just some of the traditional farming areas of Mesanagros yielding favourite grains, fruit and vegetables for a varied and colourful seasonal table.
These traditional farming areas of Mesanagros and its old shepherds paths are a part of the valuable heritage of Southern Rhodes.

In days gone by, goats pastured on the Southern Rhodes hilly slopes. These flock supplied most of the meat, wool, milk, butter and cheese made in the village.
 Mesanagros has the beautiful tiered church of Archangels Gabriel and Michael or Taxiarhis as it is commonly known. Taxiarhis was built in 1861. The village also has fifteen monasteries dotted throughout the surrounding countryside.
The village's main historic site is the beautiful church, Panayia tis Theotokou which dates back to the 5th Century AD. It is located at the entrance to the village and next door to Cafe Bar Mike.
---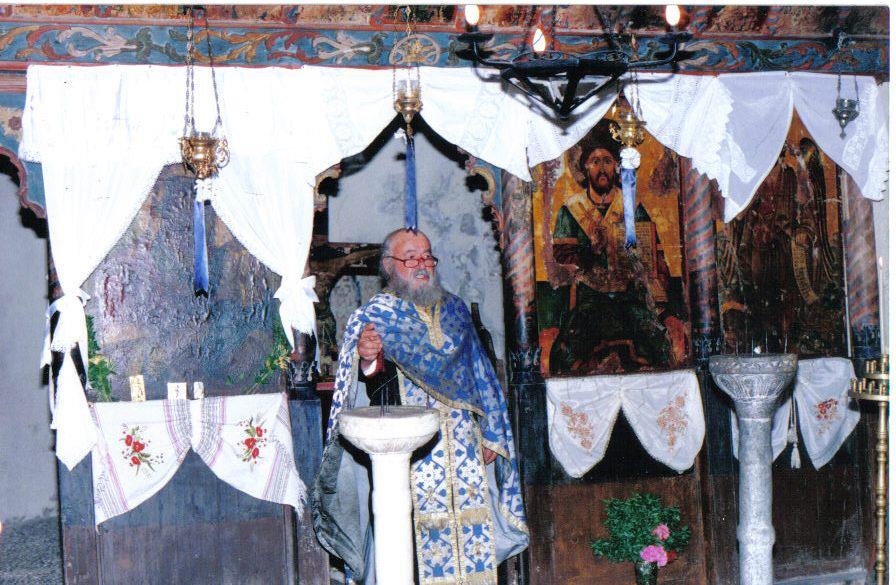 ---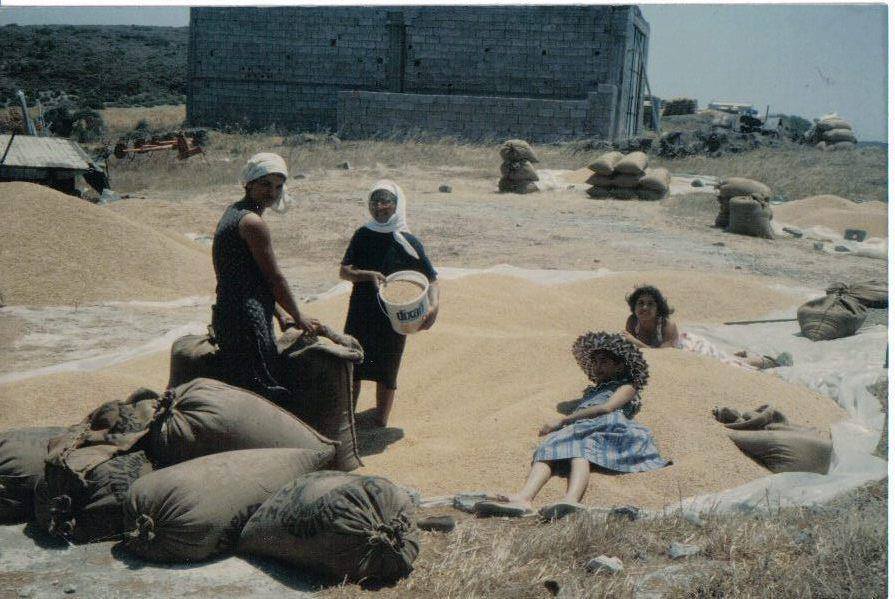 ---
---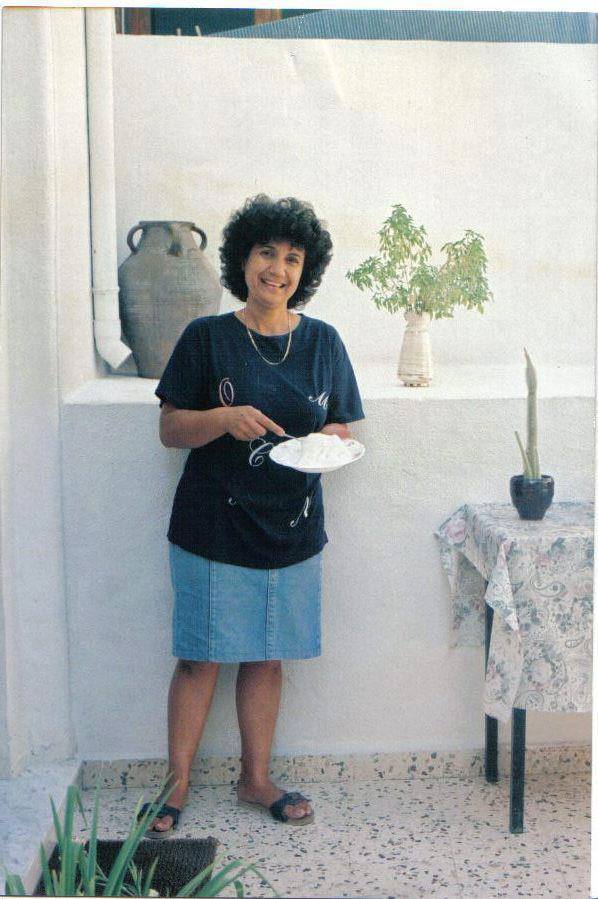 ---
Goat Herding
---
The life of a goatherder was lonely and isolated, his only companions being his dog, his donkey and his goats.

Southern Rhodes with its self-sufficient way of life and rural lands was, before immigration and the big tourism boom,  the sights and sounds of thousands of goats clambering up hilly slopes and busy with farm life.

The goatherder lived the old-fashioned rural life of self-sufficiency high up in the Southern Rhodes hills raising, caring and watching over their large herd of goats. Day in and day out they would be up at dawn to tend to their livestock and worked till the sun set.

They were responsible for feeding and watering their herd and when the grass in one area had been exhausted, they would move their flock to a new and fresh supply. This process would be repeated throughout the year.

The milk from their goats was used for drinking, making butter, cheese and yogurt, the meat had little fat and was good for eating and their goats provided leather and fiber for clothing.

---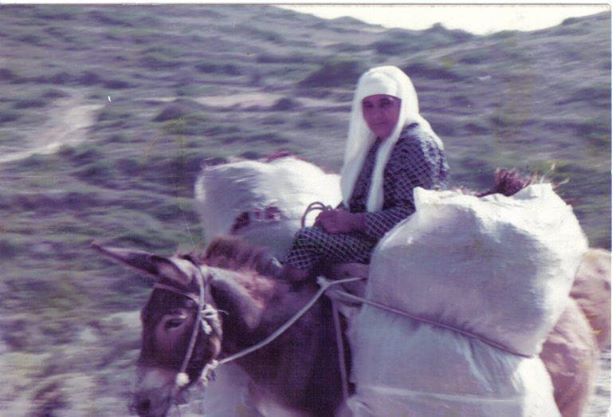 ---
Greek Village Festivals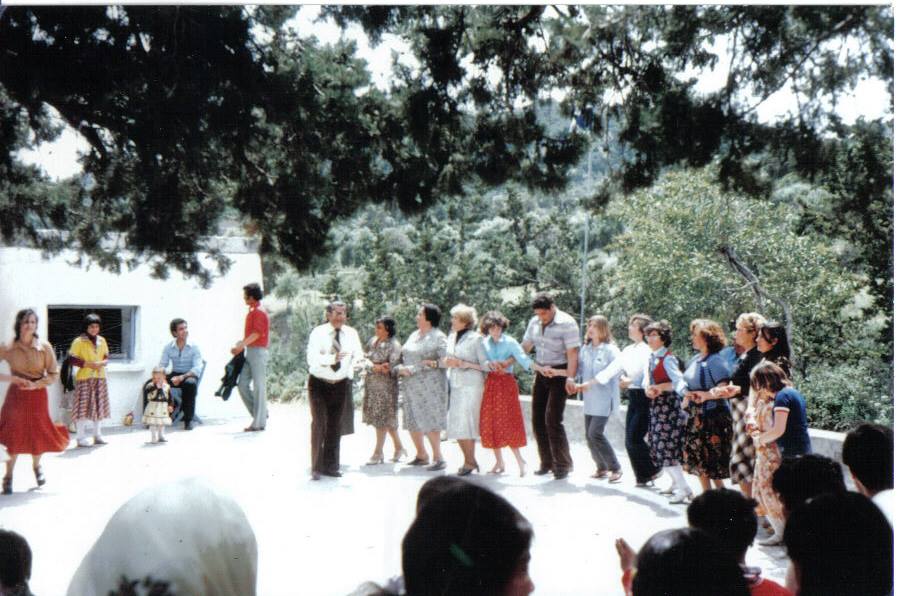 ---
---
Life still goes on in Mesanagros along with its village traditions and cultural festivities. 

Food tours rural life shares the special celebrations found in the Greek Orthodox Calendar through Holy Days and Name Days, in births and baptisms, in weddings and anniversaries, in church services and in their wonderful festivals with their happy atmosphere in beautiful, breathtaking mountain scenery. 

A traditional village Festival begins with a church service followed by a paniyiri (festival) generally surrounded amongst panoramic views and enjoyed with spit-roasted meats and lively Greek music and dancing with family and friends.

Andreas Papavasiliou (Lyristis)

People of all ages would come from miles around to hear Andrea play the beautiful music of Southern Rhodes with his small, short-necked three stringed lyra.

Food tours rural life shares the charm of a blissful era - before the days of mass migration and the big tourism boom, Andreas Papavasiliou, o Lyristis, a farmer and goat herder from the small, hilltop village of Mesanagros provided the passionate pulse and brought gaiety and life to many a wedding and church festival.

With his small lyra  held vertically upright and energetically bowed horizontally, while resting on his upper left thigh and traditionally accompanied by the long-necked, fretted laouto that is strummed like a guitar, he lifted the spirits of the people and brought them up to their feet as they danced in time with the kefi (joy) that is so intoxicating of Greek island music.

---
Food Tours Rural Life
---
It is here in the villages of Southern Rhodes that one can best appreciate the unique spirit of its people surrounded by the atmosphere of its past.

Food Tours Rural Life shares these special religious traditions, festive customs and cultural rituals with these warm and loving people who conscientiously live their values.

---
---
Greek Village Cooking
Greek village cooking uses the simple rustic foods the rural villager could cultivate, gather or rear.
http://www.efoodtours.com/greek-village-cooking.html?unique=16525958049753211

---
Spiritual Travel Tours
Spiritual Travel Tours are sacred journeys that satisfy the inner self.
Surrounded by the quiet of nature, these little monasteries provide tranquility and spiritual renewal for the body, mind and soul. As you pray, the spiritual energy seems to fill one with an indescribable peace of mind.  
http://www.efoodtours.com/spiritual-travel-tours.html?unique=16525960103576021

---
Ezine Articles Author Link
Click on the Link Below

---
Newsletter Opt-in-Form

The Keen Traveler