Vienna, Austria

Vienna is one of the most beautiful cities in the world.
It has also been constantly named as the best city in the world for quality of life.
Vienna is the capital, cultural, economic, and political center of Austria.
Among its many wonderful attractions include Baroque palaces and vast pedestrian zones which include the 65,000 square metre, Stadtpark and Prater park with its popular 64.75-metre tall Wiener Riesenrad Ferris wheel.
Ringstrasse
The circular Ringstrasse around the historic Innere Stadt (Inner Town) district of Vienna is lined with stately buildings, monuments and parks where medieval fortifications once stood.
The architectural beauty and history of the Ringstrasse has been designated by UNESCO as a World Heritage Site.
Old Town of Vienna (Innere Stadt)
The historic Old Town of Vienna (Innere Stadt) is a UNESCO World Heritage Site, filled with up-market boutiques, art galleries, restaurants, cafes and wine taverns.  
Its famous coffee houses were once frequented by Adolf Hitler, Leon Trotsky, Josip Broz Tito and Joseph Stalin during the early 20th century - it was a period when Vienna was referred to as "Red Vienna"("Das rote Wien") a center of socialist politics.    
Museumsquartier (MQ)
The Museumsquartier (MQ) is a 90,000 m2 large cultural center in the 7th district of Vienna.
Here you will find Baroque buildings (a more theatrical version of Renaissance architecture), courtyards, cafes, galleries and shops in 18th and 19th century buildings creating a unique architectural setting.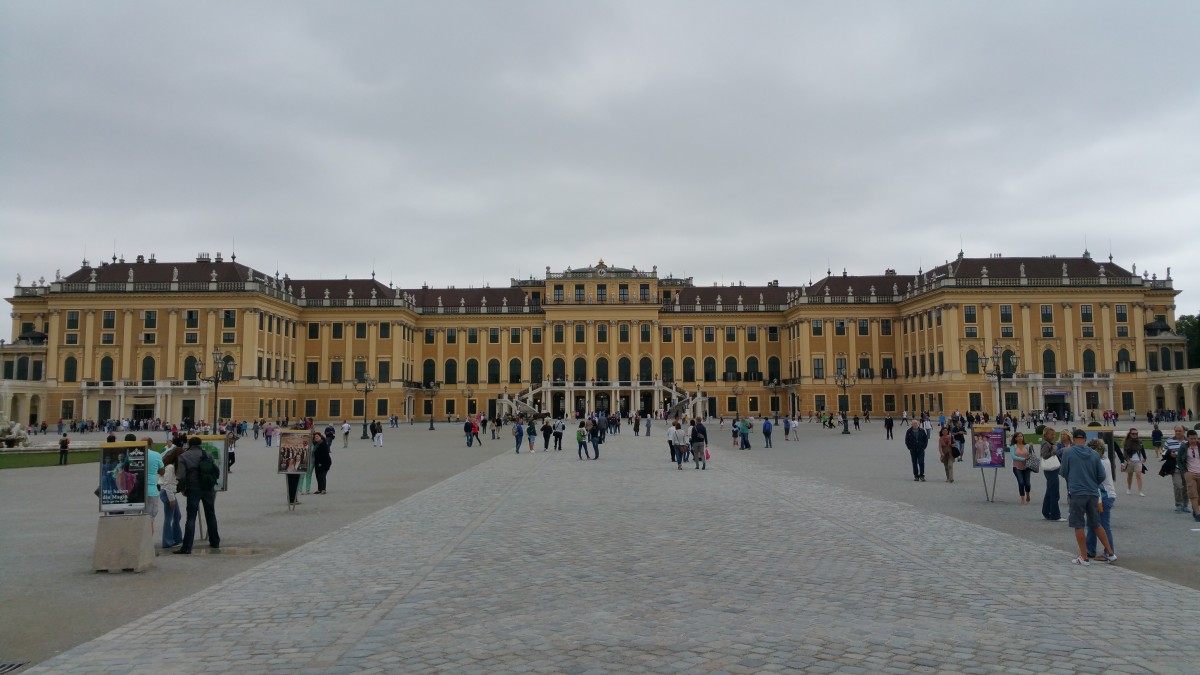 ---
Viennese Classicism
Viennese Classicism was an era when Europe sought to emulate the ideals of Classical antiquity, especially those of Classical Greece in architecture, literature, and the arts.
It was also an era of classical music between the mid-18th century and the mid-19th century (between the Baroque and the Romantic periods).
Famous composers who have lived in Vienna at certain periods include Joseph Haydn, Wolfgang Amadeus Mozart, Ludwig van Beethoven, and Franz Schubert.
Blue Danube Waltz
Vienna is the City of Music.
It is famous for the Blue Danube Waltz - the most famous waltz ever written.
Johann Strauss II (1825 - 1899), "the Waltz King," was a composer famous for his Viennese waltzes and operettas during the 19th century.
Johann Strauss composed the song in 1867 and gave it the title the Blue Danube waltz because each stanza of the song ends with the line: 'By the Danube, beautiful blue Danube'.
Other famous works of his include "Kaiser-Walzer" (Emperor Waltz), "Tales from the Vienna Woods", and the "Tritsch-Tratsch-Polka".
His father, Johann Strauss I (1804 – 1849) was an Austrian Romantic composer who is best known for his composition of the Radetzky March, named after Joseph Radetzky von Radetz, a Bohemian nobleman and Austrian field marshal who served as chief of the general staff in the Habsburg Monarchy during the later period of the Napoleonic Wars.

---
Must See Attractions in Vienna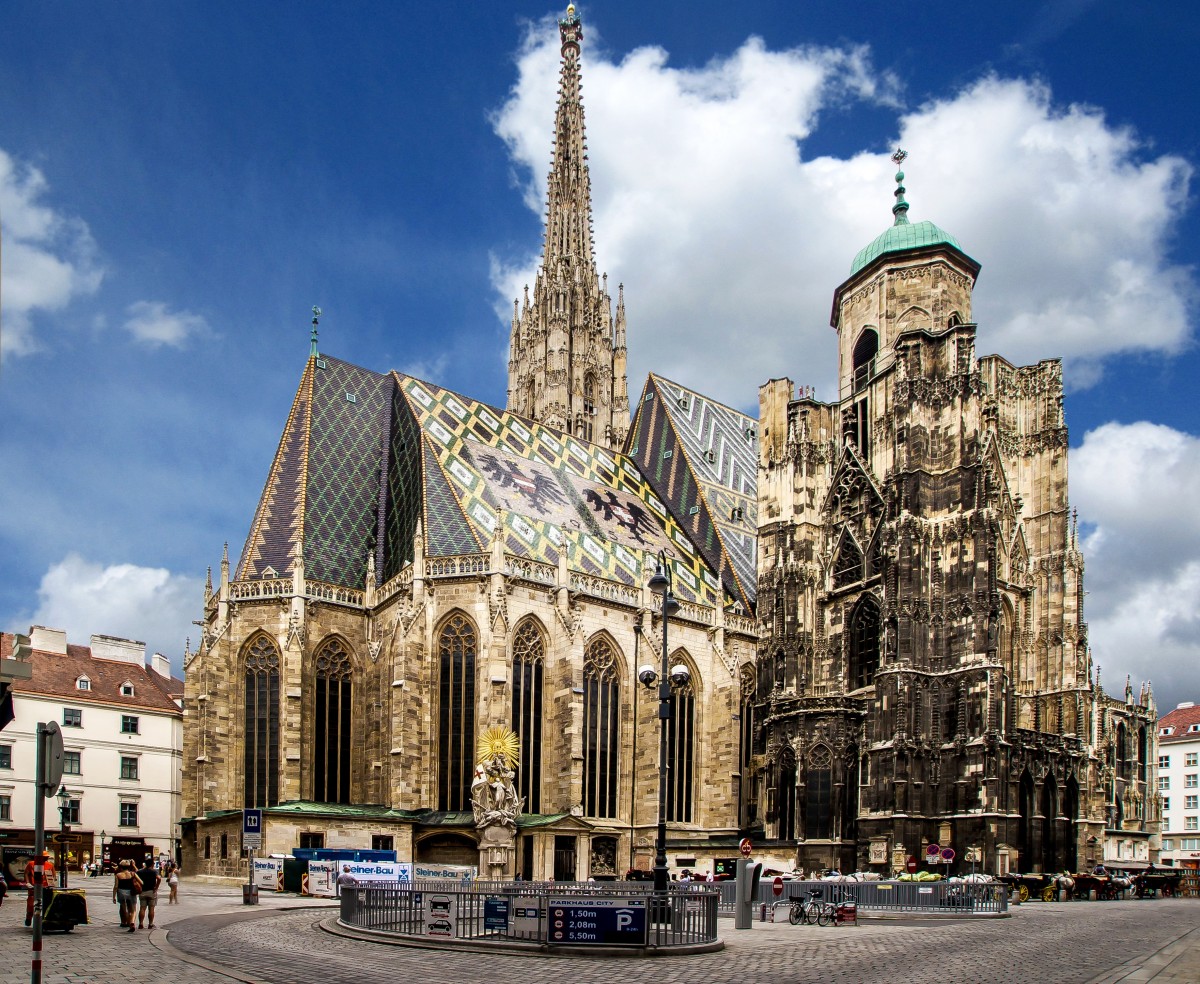 Schönbrunn Palace
Schönbrunn Palace is a UNESCO World Heritage Site and Austria's most visited tourist attraction.
For centuries the palace served as the summer home of the Habsburgs.
Address: Schönbrunner Schloßstraße 47, 1130 Wien, Austria
Opened: 1700
Architectural style: Baroque architecture
 
St. Stephen's Cathedral
The most important religious building in Vienna, St. Stephen's Cathedral has borne witness to many important events in Habsburg and Austrian history and has, with its multi-coloured tile roof, become one of the city's most recognizable symbols.
Address: Stephansplatz 3, 1010 Wien, Austria
Height: 136 m
Spire height: North: 68.3 metres (224 ft); South: 136.44 metres (447.6 ft)
Number of spires: 2 main
Architectural styles: Gothic architecture, Romanesque architecture

Hofburg and Heldenplatz
The Hofburg is the official residence and workplace of the President of Austria and was formerly the principal imperial palace of the Habsburg dynasty.
Located in the center of Vienna, it was built in the 13th century and expanded several times afterwards.
It also served as the imperial winter residence, as Schönbrunn Palace was the summer residence.
Heldenplatz is a public space in front of the Hofburg Palace in Vienna, Austria and located in the Innere Stadt borough.
Adolf Hitler's ceremonial announcement of the Austrian Anschluss to Nazi Germany took place here on 15 March 1938.
 
Belvedere Palace
The Belvedere is a historic building complex in Vienna, Austria, consisting of two Baroque palaces, the Orangery, and the Palace Stables. The buildings are set in a Baroque park landscape in the third district of the city, on the south-eastern edge of its centre. It houses the Belvedere museum.
Address: Prinz Eugen-Straße 27, 1030 Wien, Austria
Owner: Prince Eugene of Savoy
Phone: +43 1 795570
 
Giant Ferris Wheel
The Wiener Riesenrad, or Riesenrad is one of Vienna's most popular tourist attractions at the entrance of the Prater amusement park in Leopoldstadt, the 2nd district of Austria's capital Vienna.
Located in: Prater
Address: Riesenradplatz 1, 1020 Wien, Austria
Height: 64.75 m
Opened: 1897
 
Albertina Museum
The Albertina is a museum in the Innere Stadt of Vienna, Austria. It houses one of the largest and most important print rooms in the world with approximately 65,000 drawings and approximately 1 million old master prints, as well as more modern graphic works, photographs and architectural drawings. 
Address: Albertinaplatz 1, 1010 Wien, Austria
Hours: Opens 10AM
Founded: 1805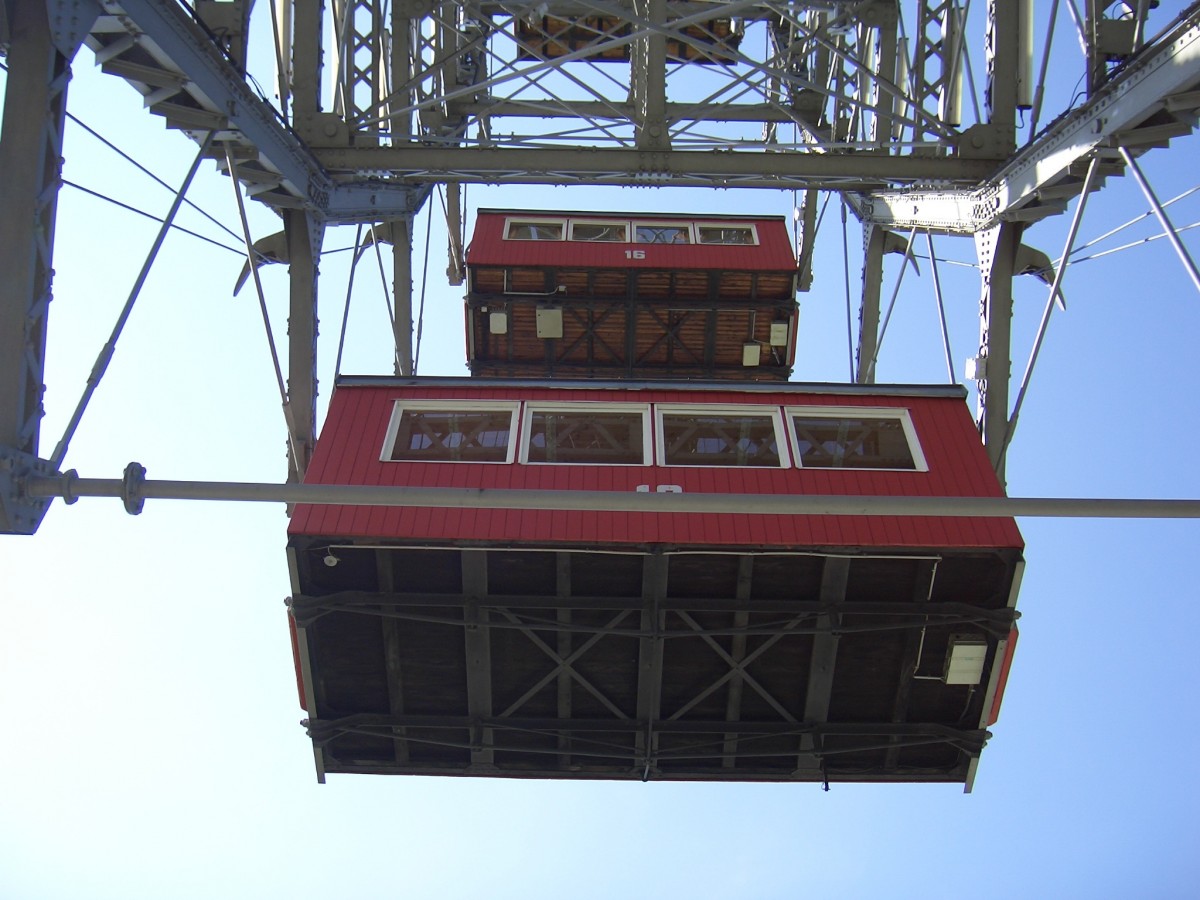 ---
Wiener Schnitzel
Wiener Schnitzel is one of the best known dishes of the Viennese cuisine.
It is also one of the national dishes of Austria.
Wiener means "from Vienna and "schnitzel" means veal cutlet.
In Austria, the term Wiener Schnitzel is protected by law, and any schnitzel called by that name has to be made from veal.
Schnitzel can also be found in neighboring Germany as German schnitzel (Schweineschnitzel) that is traditionally made with pork chops that are thinly breaded and fried.  
Wiener Schnitzel is traditionally, always made from boneless cut of veal and thinned by pounding with a meat tenderizer and breaded, seasoned and garnished, before frying.
Traditional Side Dishes
Wiener Schnitzel can be served on a platter or used to make sandwich.  
On a platter, it usually comes with "Spätzle" (German egg noodles).
It is almost always served with a wedge of lemon and accompanied by lingonberry jam with either potato salad, potatoes with parsley and butter or mashed potatoes and a cucumber salad and French fries.
History
Austria's national dish may have originated in Milan, northern Italy, as costoletta alla Milanese - the Milanese cutlet includes the bone and usually has parmesan.
Wiener Schnitzel first appeared in a popular southern German cookbook by Katharina Prato, in 1831 as eingebröselte Kalbsschnitzchen ('breaded veal cutlets').  
Another legend about the origins of Wiener Schnitzel is that it may have been introduced in 1857 by Austrian, Field Marshal Radetzky who saw it being made when he served as governor of Austria's kingdom of Lombardy-Venetia from 1850 to 1857.
Back in Vienna, he ordered his cooks to make their own version, and the Wiener schnitzel was born.

---
Vienna's Best Places for Wiener Schnitzel
Schnitzelwirt
Viennese specialties, include around 15 schnitzel dishes.
Address: Neubaugasse 52, 1070 Wien, Austria
Hours: Opens 11AM
Phone: +43 1 5233771

Hotel-Restaurant Austria
Address: Salzburger Str. 1, 5630 Bad Hofgastein, Austria
Hours: Opens 11:30AM
Phone: +43 6432 6223

Figlmüller – Restaurant Bäckerstraße
Serving classic Viennese cuisine.
A 3-min walk from St. Stephen's Cathedral
Address: Bäckerstraße 6, 1010 Wien, Austria
Hours: Opens 11:30AM
Phone: +43 1 5121760

Skopik & Lohn
Address: Leopoldsgasse 17, 1020 Wien, Austria
Hours: Opens 6PM
Phone: +43 1 2198977

Restaurant Salzamt
Address: Ruprechtspl. 1, 1010 Wien, Austria
Phone: +43 1 5335332

Pfarrwirt
Address: Pfarrpl. 5, 1190 Wien, Austria
Hours: Opens 12PM ·  
Phone: +43 1 3707373

Café Dommayer
Classic cafe with garden & terrace, serving teas, coffees, pastries, cakes & meals.
Address: Dommayergasse 1, 1130 Wien, Austria
Hours: Opens 9AM
Phone: +43 1 87754650

---
Got Passion & Ideas? These Everyday People Turned Theirs Into Successful Online Businesses

Your New e-Business Grows With SBI!
Click on the Link Below


---
Newsletter Opt-in-Form

The Keen Traveler