Paella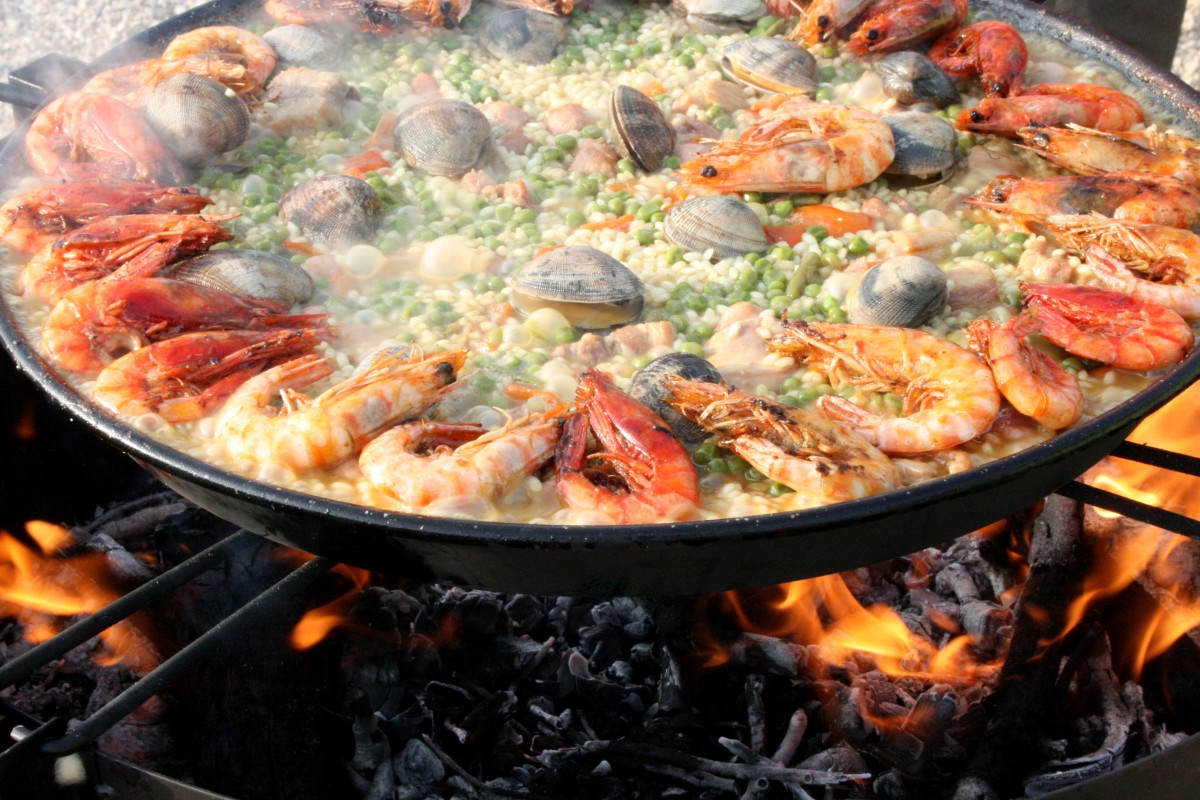 Paella is a world famous regional rice dish of Valencia in Eastern Spain.

Paella is said to to be the perfect union between two cultures from Spain - the Romans, for the pan and the Arabs for the rice.

The term however, actually refers to the round, flat bottom paellera (pan) that it is cooked in and designed so that the rice can obtain that authentic "al dente", caramelized crust called a "socarrat" for a mouthwatering flavor. 

This classic dish relies on quality ingredients of rice (bomba or calasparra are able to absorb liquid while still holding their shape), vegetables, meat (duck, chicken, rabbit, snails) or seafood (different types of fish, shrimp, prawns, squid, mussels and cockles) that are combined with high quality stock, olive oil, saffron and other seasonings of choice. 

Other important ingredients used according to regional specialties and individual tastes include red and green peppers, tomatoes, various bean varieties, artichoke, rosemary, bay leaves, garlic, salt and water.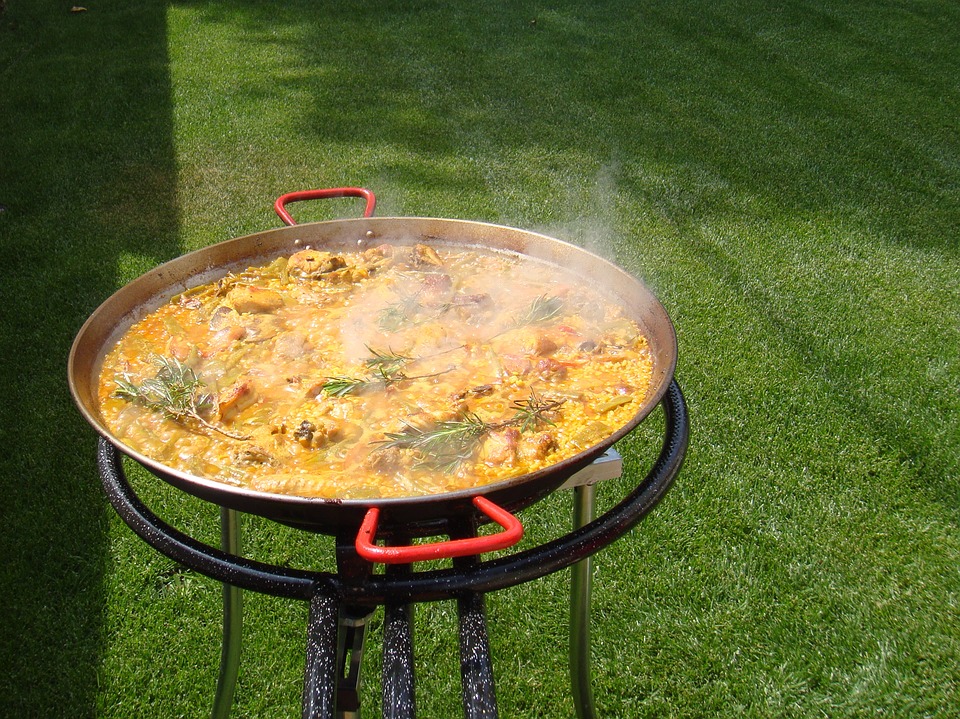 ---
History of Paella

The Moors were a nomadic Muslim people of mixed Berber and Arab origin of the Maghreb from North Africa who invaded and controlled parts of Spain from 711 to 1492 and brought their Islamic religion, culture and Middle Eastern cuisine with them.
 
Rice cultivation started around the 10th century and by the 15th century it became a staple.

Tradition says that the word paella originated from the Arab word "baqiyah" meaning left-overs.

The story says how the Moorish kings' servants created rice dishes by mixing the left-overs from royal banquets in large pots to take home.

In Valencia, it began as a food made by agricultural laborers, who cooked rice, snails and vegetables over an open fire in the fields and eaten directly from the pan with wooden spoons.

It eventually became a popular dish in Valencia for family gatherings and religious feasts and, by the 19th century evolved into its modern form.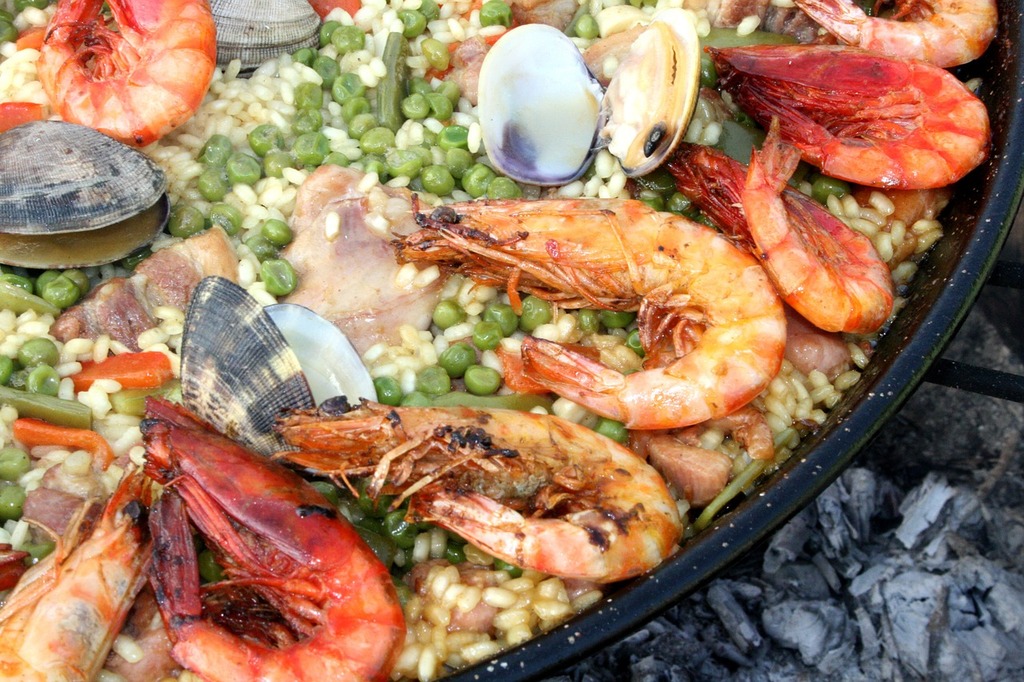 ---
Valencia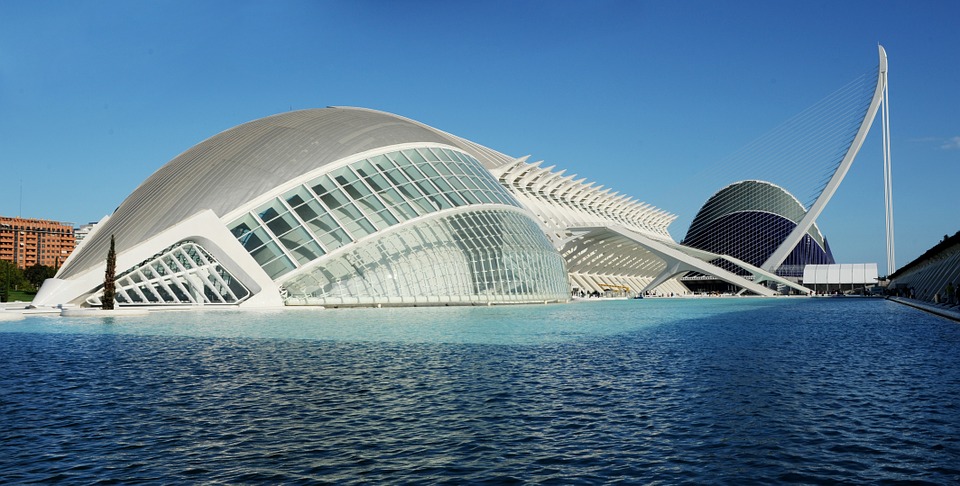 Valencia was founded as a Roman colony by the consul Decimus Junius Brutus Callaicus in 138 BC, and called Valentia Edetanorum (meaning "strength", or "valour").

In 711, the Muslim conquest of parts of Spain introduced the Islamic culture and the cultivation of new crops, being capital of the Taifa of Valencia.

In 1238 the Christian king James I of Aragon reconquered the city and created the Furs of Valencia, which were extended to the rest of the Kingdom. 

Valencia was also capital of Spain between 1936 and 1937 during the Second Spanish Republic.

Valencia today, is a bilingual city (Valencian and Spanish) and is the third largest city in Spain after Madrid and Barcelona.

Valencia also has one of the largest natural ports in the Mediterranean, it is an important rice-producing area and, it is famous for the traditional paella, its City of Arts and Sciences and, for its beaches.

---

La Pepica
Paseo de Neptuno 6,
Playa de la Malvarosa,
Valencia
Phone +34 963 71 03 66

Founded 1898, a historical restaurant where you can enjoy amazing views of La Malvarrosa beach and the Mediterranean Sea beyond. 

You can also enjoy delicious, mouthwatering food in wonderful surroundings both inside and outside.

Ernest Hemingway loved this restaurant and was a frequent visitor.

---
Casa Salvador
Avenida L'Estany, 1,
Cullera ,Valencia.
Phone +34 961 72 01 36

Founded in 1950, Restaurante Casa Salvador is located in a traditional 'Barraca' building that was once used as farmhouse for farm laborers.

Casa Salvador is a family-owned restaurant, famous for its Valencian cuisine, paella dishes, fish and seafood.

Located on the l' Estany de Cullera, a fresh water lake, you can enjoy delicious, traditional food in wonderful, tranquil settings.

---
Casa de Valencia
Paseo del Pintor Rosales, 58
Madrid
Phone: +34 915 44 17 47

Founded in 1975 and inaugurated by the King and Queen of Spain.

Located on Calle Pintor Rosales in the Moncloa-Aravaca district Casa de Valencia serves the best, authentic Valencian paellas, as well as rice, meat, fish and seafood dishes.

---
Restaurant 7 Portes
Passeig d'Isabel II, 14, 08003
Barcelona
Phone: +34 933 19 30 33   

Historic restaurant dating back to 1836, it had 7 doors through which the public could enter.

Restaurant 7 Portes serves traditional specialties, innovative creations, seasonal dishes along with a varied cultural program..

A favorite of politicians, journalists, writers and artists.

Famous patrons included Alexander Flemming, Orson Welles and Pablo Picasso.

---
Newsletter Opt-in-Form

The Keen Traveler