Princess Sisi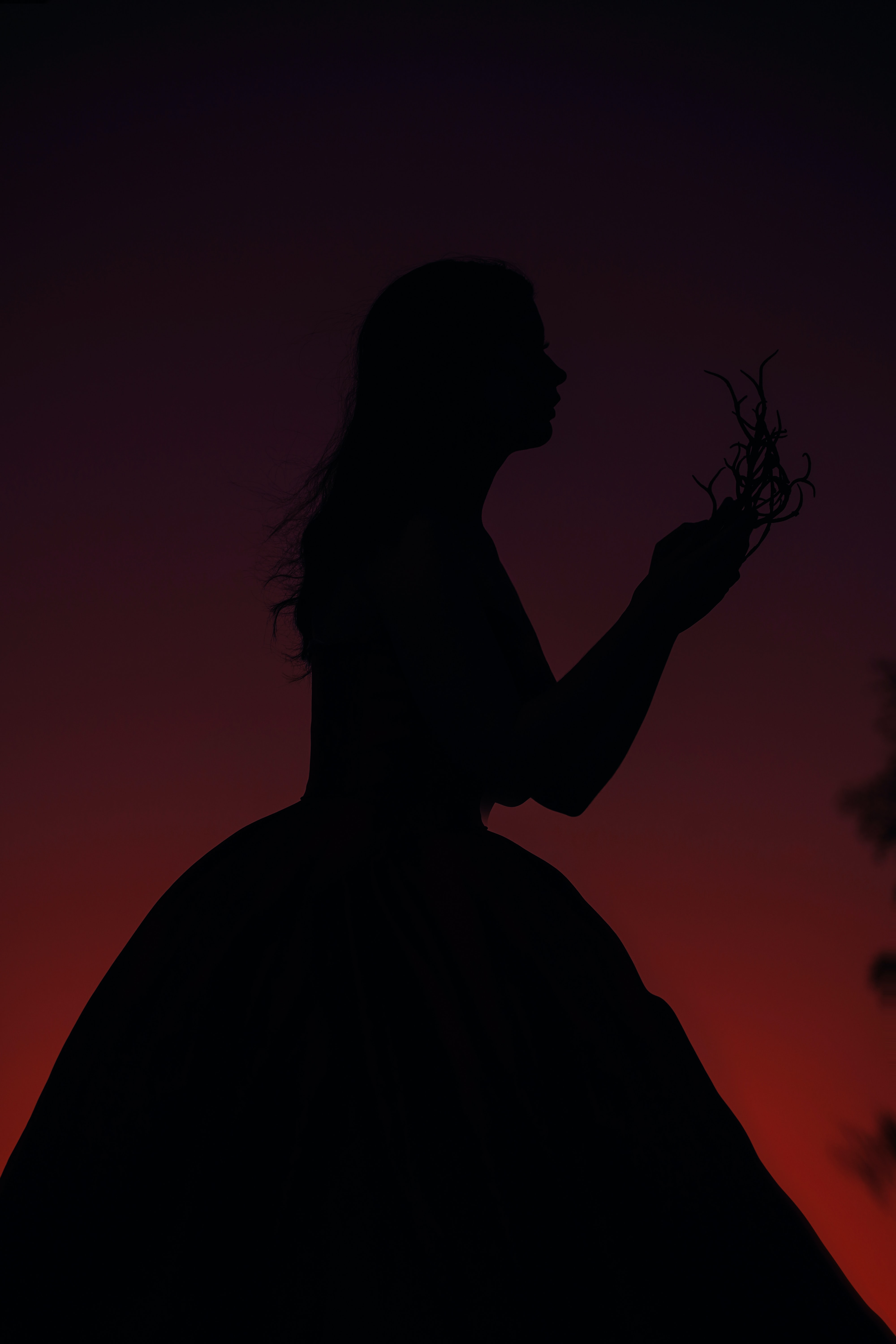 ---
Princess Sisi - Tragic Austrian Empress
Princess Sisi was born a duchess into the royal Bavarian House of Wittelsbach in Munich, she became the most famous empress in Austrian history.
She was fifteen years old when she went with her mother, princess Ludovika, and her older sister Helene to Bad Ischl where Franz Josef I was to propose to Helene.
He chose Sisi instead and persuaded his mother, Archduchess Sophie, to give them her blessing.
She became Empress of Austria at the age of sixteen on 24 April 1854 and later, Queen of Hungary in 1867.
Her beauty and her free spirit made her one of the most popular throughout Europe, often emulated as a fashion icon and for her perfect figure.

---
Empress Elisabeth of Austria
Elisabeth Amalie Eugenie, nicknamed Sisi, was born on 24 December, 1837 into the royal Bavarian House of Wittelsbach in Munich.
She was the third child and second daughter of Duke Maximilian Joseph in Bavaria and Princess Ludovika of Bavaria, the half-sister of King Ludwig I of Bavaria.
Princess Sisi grew up between Munich and Possenhofen castle on lake Starnberg, Bavaria and enjoyed a carefree childhood, far from the formality of court life.
She became Empress of Austria and later, Queen of Hungary (1867) by marriage to Emperor Franz Joseph I, at Vienna's Augustinerkirche, at the age of sixteen on 24 April 1854.
Her marriage to Emperor Franz Joseph I, thrust her into the formal Habsburg court life, for which she was unprepared and which she found unpleasant.
From early in the marriage she was at odds with her mother-in-law, Archduchess Sophie, who took over the rearing of Elisabeth's daughters, one of whom, Sophie, died in infancy.
Princess Sisi wanted to escape the strict protocol of the Habsburg court, and her domineering mother-in-law, Archduchess Sophie who was also her aunt.
She found a welcome respite in Hungary and became an ideal mediator between the Magyars and the emperor.
The Austro-Hungarian Compromise of 1867 created the dual monarchy of Austria-Hungary.

---
Princess Sisi-Fashion Icon
Sisi was tall 172 cm (5 feet 8 inches) and slender (her waist ranged from 40-50 cm in circumference).
Her diet included the orange diet, milk and eggs and she often avoided meat, instead preferring veal juices cooked as a thin soup. Fasting and daily exercise doing gymnastics, horse riding and fencing were used to maintain her youthful figure.
A keen horsewoman, she rode every day acquiring a reputation as one of the best equestrians of her age. She trained regularly in Vienna's Spanish Riding School, the Royal Hungarian residence in Gödöllö as well as numerous riding excursions to the British Isles from 1876-1882, where she maintained several stables and participated in fox and stag hunts.
Later in life she took up hiking often spending up to eight hours walking and choosing her companions according to their fitness to keep up with her.
Sisi also spent time reading and writing at night and had a special interest in history, philosophy, and literature. She admired the German lyric poet and radical political thinker, Heinrich Heine.
Despite her strict regimen, the Empress did indulge herself occasionally on hearty Bavarian dishes and her favorite violet-flavored ice cream, which is still offered today at Demel (famous pastry shop and chocolaterie established in 1786 in Vienna, Austria) in her honor.

---
Beauty Regimen
Sisi was obsessed with her hair which in later years reached down to the floor. The weight of hair and elaborate braided hairstyles created by her personal hairdresser, Fanny Feifalik gave her constant headaches. Fanny Feifalik became one of her closest confidants and generally accompanied her on her travels.
Combing it took up several hours each morning and washing it took at least three hours with a combination of eggs and cognac once every two or three weeks. Fanny also developed the famous hairstyle of Sisi - braids laid over her head as a tiara.
She slept on a metal bedstead without a pillow which she believed helped to maintain her upright posture.
Raw veal or crushed strawberries were used as a nightly facial mask, cloths soaked in either violet or cider-vinegar above her hips were used to preserve her slim waist and her neck was wrapped with cloths soaked in Kummerfeld-toned washing water. In the morning she would take a cold shower and a herbal bath in the evening while steam baths helped to reduce her weight along with crash diets when she approached 50 kg.

---
Mayerling Incident
In 1889 Sisi's life was shattered by the death of her only son Rudolf, who was found dead together with his young lover Baroness Mary Vetsera, in what was suspected to be a murder-suicide at her son's hunting lodge in Lower Austria.
Sisi never fully recovered from the tragedy. She had lost her father, Max Joseph (in 1888), her only son, Rudolf (1889), her sister Duchess Sophie in Bavaria (1897), Helene (1890) and her mother, Ludovika (1892).
She began to wear long black dresses, a white parasol made of leather and a concealing fan to hide her face.

---
Travel
Sisi embarked on a life of travel after her son's death travelling incognito, using pseudonyms like 'Countess of Hohenembs'.
On her walking tours, which lasted several hours, she was mostly accompanied by her Greek language tutors or her ladies-in-waiting.
On her imperial steamer, Miramar, Sisi traveled through the Mediterranean visiting her favorite places were Cape Martin on the French Riviera, Sanremo on the Ligurian Riviera, Lake Geneva in Switzerland; Bad Ischl in Austria and Corfu in Greece. The Empress also visited countries like Morocco, Algeria, Malta, Turkey, and Egypt. The endless travels became a means of escape for Sisi from her misery

---
Palace on the Greek Island of Corfu
Growing up in Munich, Sisi had been exposed to the philhellenist movement that she loved Greece and Greek culture.
Philhellenism ("the love of Greek culture") and philhellene ("the admirer of Greeks and everything Greek"), was an intellectual movement prominent at the turn of the 19th century. It contributed to the sentiments that led Europeans such as Lord Byron or Charles Nicolas Fabvier to advocate for Greek independence from the Ottoman Empire.
Sisi built a palace on the island of Corfu which she named the Achilleion, after Homer's hero Achilles in The Iliad. She also had several Greek teachers who taught her about the country's ancient history.

---
Assassination
It was during a visit to Switzerland that she was mortally stabbed by an Italian anarchist, Luigi Luccheni in 1898.
Despite warnings of possible assassination attempts, the 60-year-old Sisi traveled incognito to Geneva, Switzerland where someone from the Hôtel Beau-Rivage revealed that the Empress of Austria was their guest.
At 1:35 p.m. on Saturday 10 September 1898, Sisi and Countess Irma Sztáray de Sztára et Nagymihály, her lady-in-waiting, left the hotel on the shore of Lake Geneva on foot to catch the steamship Genève for Montreux. As they were walking along the promenade a 25-year-old Italian anarchist, Luigi Lucheni approached them and stabbed Sisi with a sharpened needle file that he had inserted into a wooden handle.
Lucheni originally planned to kill the Duke of Orléans. He had left Geneva earlier for the Valais so the assassin then chose to assassinate Sisi.
After Lucheni struck her, the empress collapsed. A coach driver helped her to her feet and alerted the Austrian concierge of the Beau-Rivage.
The two women walked 100 yards (91 m) to the gangway and boarded, at which point the empress then lost consciousness and collapsed.
Alarmed that Sisi had not recovered consciousness, she informed the captain of her identity, and the boat turned back to Geneva where Sisi was carried back to the Hotel Beau-Rivage by six sailors.
Sisi was pronounced dead at 2:10 p.m and everyone present knelt down and prayed for the repose of her soul.
Elisabeth Amalie Eugenie (Sisi) had been the Empress of Austria for 44 years.
Her assassination brought her life to a tragic end.

---

Ezine Articles Author Link
Click on the Link Below

---
Newsletter Opt-in-Form

The Keen Traveler