Coffeehouses of Europe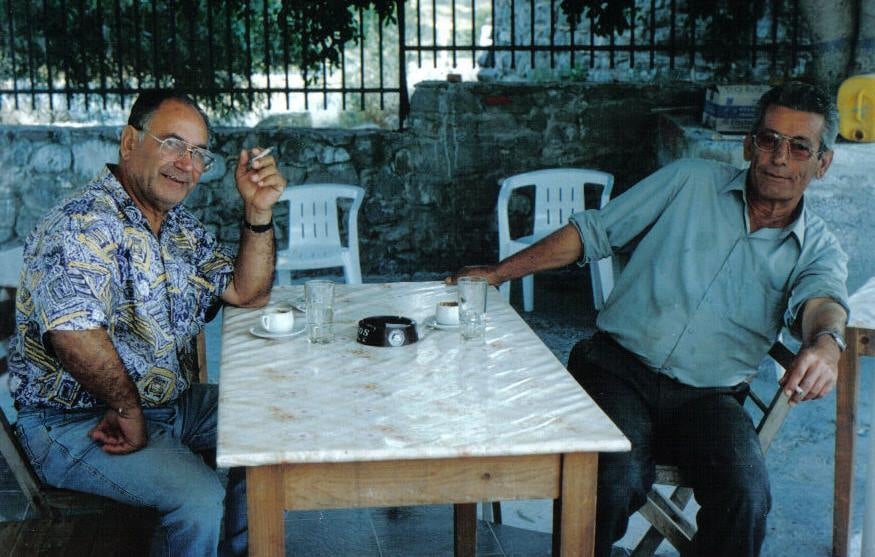 ---
The Coffeehouses of Europe were once favorite haunts of aristocrats, intellectuals and famous people who have left their mark in history.

Some of these classic Coffeehouses of Europe were established from a rich bygone era and still continue to serve patrons today.

From the 17th and 18th centuries, these coffeehouses became popular meeting places for artists, writers, poets and intellectuals as well as those who were involved in politics and commerce. 

For the general public they became social hubs to pass the time over a cup of coffee and to learn the latest news or gossip. 

---
Coffee
---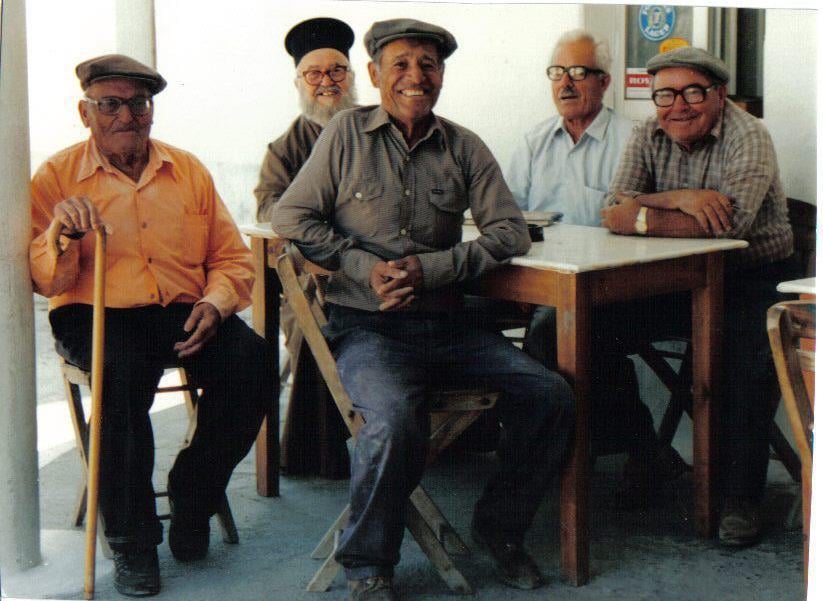 ---
Coffee is a brewed drink prepared from roasted coffee beans. 

It is one of the most popular drinks in the world today that is enjoyed on its own, with breakfast or, at the end of a meal at home, at a restaurant or cafe. 
Many business and industry have "morning and/or afternoon tea" where employees can have a break from their routine job to enjoy a hot beverage such as coffee or tea and a snack.

"Coffee - the favorite drink of the civilized world."
Thomas Jefferson

---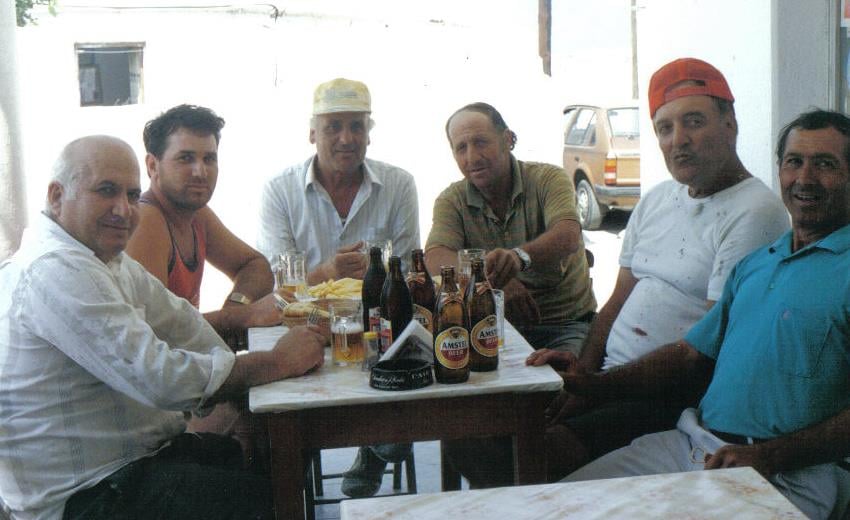 ---
History of Coffee
Coffee goes back to the 11th century in Ethiopia where the coffee plant was first discovered and thought to have healing properties.

Legend says that in the 9th-century, Kaldi, an Ethiopian goat herder noticed his goats became excited after eating the beans from a coffee plant.

In the 15th century, the Arabs were already cultivating and trading in coffee.

By the 16th century coffeehouses had spread throughout the Middle East and Turkey.

Coffee was introduced in Constantinople (now Istanbul, Turkey) in 1555 by Özdemir Pasha, the Ottoman Governor of Yemen.

The world's first historic coffee house, Kiva Han, opened in Constantinople in 1555, during the reign of Sultan Suleiman the Magnificent.

Coffee and coffeehouses which had become a part of the Middle East culture then spread to Europe via their trade routes. 
 
Venetian merchants traveling to Constantinople brought coffee back with them to Venice in 1629 where it was sold by street by lemonade vendors.

In 1645 the first coffeehouse opened in Venice and in 1644, Monsieur de la Roque, the French ambassador introduced coffee to Marseilles, France.

The first coffeehouse in London opened in 1652 in St Michael's Alley, Cornhill and coffee could be bought for a penny ("penny universities").  
 
Lloyd's of London, began in a coffeehouse where underwriters of ship insurance met to do business.
 
As the popularity of coffee spread so did the demand to cultivate it outside of the Arabian peninsula.

The Dutch established coffee plantations in Java and Ceylon and the Dutch East India Company was the first to import coffee on a large scale.

Brazilian coffee began through the efforts of Francisco de Mello Palheta, who was sent by the emperor to French Guiana to get coffee seedlings.

Coffee plantations were esatblished on the island of Martinique, the Caribbean, South America and Central America.

Traders, colonists and missionaries then took coffee seedlings to the rest of the world.

---
Coffeehouses of Europe

Venice, Italy
Caffè Florian
Piazza San Marco, 57

Iconic cafe established in 1720 that continues to serve patrons was named after its original owner Floriano Francesconi.

Famous people in history who visited include Charles Dickens, Lord Byron, Marcel Proust, Johann Wolfgang von Goethe, the playwright Carlo Goldoni and Casanova.

Rome, Italy
Antico Caffè Greco (or Caffe Greco)
Via dei Condotti, 86 

The richly-ornate 18th-century Caffe Greco was named after its first Greek owner who opened it in 1760.

John Keats, Lord Byron, Hans Christian Andersen, Richard Wagner, Franz Liszt, Percy Bysshe Shelley, and Johann Wolfgang von Goethe were famous patrons of Caffe Greco.

---
Café Procope

Paris, France
13 Rue de l'Ancienne Comédie, 75006

The oldest restaurant of Paris in continuous operation from the 17th century.

Café Procope was opened by the Sicilian chef Francesco Procopio dei Coltelli and was refurbished in 1988 to 1989 in 18th-century style.

Throughout the 18th century Cafe Procope was the meeting place of the literary and intellectual establishment.

Famous visitors include Napoleon Bonaparte, La Fontaine, Voltaire, Robespierre, Benjamin Franklin, John Paul Jones and Thomas Jefferson.

---
Cafe Frauenhuber

Vienna, Austria
Himmelpfortgasse 6, 1010

Classic cafe in former medieval bathhouse, where Wolfgang Amadeus Mozart and Ludwig van Beethoven patronized and performed.

Mozart´s last public performance took place in this coffeehouse on March 4th, 1791.

Café Central
Vienna, Austria
Herrengasse 14, 1010

Traditional Viennese cafe with 19th century decor opened in 1876 and became a meeting place of the Viennese intellectual scene.

It was often referred to as the "Chess school" because many chess players used the first floor for their games.

Famous visitors included Sigmund Freud, Peter Altenberg, Theodor Herzl, Alfred Adler, Leon Trotsky and Vladimir Lenin. 

---
Café New York
Budapest, Hungary
Budapest, Erzsébet krt. 9-11, 1073

Cafe/restaurant which first opened in 1894. 

Of the many wonderful Coffeehouses of Europe, Cafe New York is certainly, one of the most beautiful not only in Europe, but the whole world with frescoes and chandeliers.

Café New York was popular among early 20th century artists, writers and editors.

---
Café A Brasileira
(The Brazilian Lady Cafe)
Lisbon, Portugal
R. Garrett 120, 1200 

One of the oldest and most famous cafes in the old quarter of Lisbon which opened in 1905 to sell "genuine Brazilian coffee".

---
Queen's Lane Coffee House

London, Great Britain
40 High St, Oxford OX1 4AP, UK

Historic coffeehouse located in a historic street in central Oxford and named after Queen's College located to the south.

It is one of the oldest coffeehouses in England still trading and is popular with both Oxford University and Oxford Brookes University students and tourists.

---

The famous coffee shops of Kolonaki Square
Kolonaki Square
Athens, Greece

Kolonaki ("Little Column"), is an upmarket neighborhood in central Athens on the southern slopes of Lycabettus Hill.

Its name derives from an ancient 2 meter column (in Kolonaki Square) that defines the area.

This is one of Athen's leading shopping areas where you will find boutiques, museums and galleries including bars, ouzeries, and tavernas with the main Kolonaki Square surrounded by cafes and restaurants.

---

Coffeehouses of Europe

The Coffeehouses of Europe have become an important part of each country's unique culture.

Today, many of these grand Coffeehouses of Europe will take you back in history to their own unique origins. 

---
Ezine Articles Author Link
Click on the Link Below

---
Newsletter Opt-in-Form

The Keen Traveler