Robert Baden-Powell

---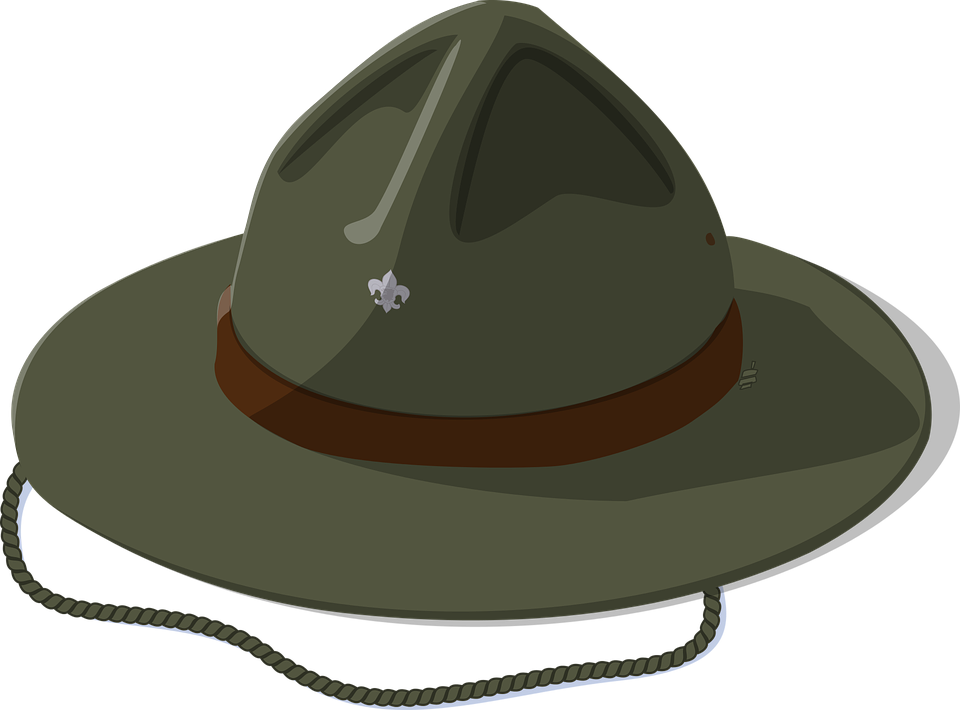 Chief Scout of the World
Robert Baden-Powell, (February 22, 1857 - January 8, 1941), British Army General, writer and founder of the world-wide Scouting Movement was the sixth of eight sons amongst a family of ten children.
His father, the Reverend Professor Baden Powell was Savilian Professor of Geometry (established in 1619) at Oxford University and Church of England priest, and his third wife, Henrietta Grace Smyth, eldest daughter of Admiral William Henry Smyth.
Reverend Professor Baden Powell died in 1860.
His widow legally styled the family name Baden-Powell by Royal License on 30 April 1902 to identify her children with her late husband's fame, and to set her own children apart from their half-siblings.
---
Education
Robert Baden-Powell was educated at Charterhouse School, one of England's historic schools, founded by Thomas Sutton, an English civil servant and businessman, in 1611.
Other famous pupils who studied at Charterhouse School include:
*Roger Williams (1603 - 1683).
Founded the colony of Providence in present-day Rhode Island, U.S. in 1636 U.S.
*Joseph Addison (1672 – 1719).
English essayist, poet, and dramatist, who was a leading contributor to and guiding spirit of the periodicals The Tatler and The Spectator.
*Sir Richard Steele (1672 – 1729).
Irish writer, playwright, politician and co-founder, with his friend Joseph Addison, the magazine The Spectator.
*John Wesley (1703 – 1791).
English cleric, theologian, and evangelist who was a leader of a revival movement within the Church of England known as Methodism.
*Sir William Blackstone (1723 – 1780).
English jurist, judge and Tory politician of the 18th century.
*William Makepeace Thackeray (1811 - 1863).
(British novelist, author and illustrator).
---
Military Career
Robert Baden-Powell was commissioned into the 13th Hussars (cavalry regiment of the British Army established in 1715) and served in India, Afghanistan and South Africa from 1876 until 1910.
He became a national hero during the Second Boer War (11 October 1899 – 31 May 1902) in South Africa, when he successfully commanded the defense of Mafeking (now called Mafikeng) for 217 days with a force of 2,000 against a Boer force of about 5,000 men.
During the Siege of Mafeking, Baden-Powell noted how young boys were useful in carrying messages for the soldiers so, when he returned home, he put his Scouting experiences with the British Army into a military, training manual for young boys titled Aids of Scouting.
This manual became the inspiration for the beginning of the Scouting Movement.
---
Scouting Movement
Robert Baden-Powell came home to Britain in 1903, a hero.
His book, Aids of Scouting had become a best-seller and was being promoted by teachers and youth organizations, including Charlotte Mason's House of Education for peace-time work.
Other books authored by him for military and scout training during his African years of service, were also read by boys.
He also discovered that boys and girls were wearing little button-hole pictures of him in his broad-brimmed "scout" hat.
*1907 (1st of August)
Robert Baden-Powell led an experimental camp on this day with twenty boys on Brownsea Island where they set up tents, cooked their own food and learned useful skills of life through his ideas.
*1908
On January 24, 1908, the Boy Scouts movement officially began in England.
Baden Powell re-wrote Aids to Scouting with the title, Scouting for Boys, published by Sir Arthur Pearson in six installments and has sold approximately 150 million copies as the fourth best-selling book of the 20th century.
The Scout Movement was aimed at character and youth development and help to developing academic skills, self-confidence, ethics, leadership and citizenship skills that influence their lives to become "healthy, happy and helpful citizens".
The Scout Code is based on:
*Duty to God
On my honor I will do my best to do my duty to God and my country and to obey the Scout Law.
*Duty to Others
To help other people at all times.
*Duty to Self
To keep myself physically strong, mentally awake, and morally straight.
*1909
The first Scout Rally was held at The Crystal Palace (former landmark, The Crystal Palace Exhibition occupied the area from 1854 to 1936) perched 367 feet (112 m) atop a hill offering panoramic views over London.
Girl Guide and Girl Scout Movement
Robert Baden-Powell retired from the army and also started the Girl Guide and Girl Scout Movement as a separate program, with his sister, Agnes Baden-Powell (16 December 1858 – 2 June 1945).
The first Guide Company to be registered was 1st Pinkneys Green Guides (Miss Baden-Powell's Own), that still exists in Pinkneys Green, Maidenhead, Berkshire.
He chose the name "Guides" from a regiment in the British Indian Army, the Corps of Guides which was noted for its skills in tracking and survival.
1912
Robert Baden-Powell married Olave St Clair Soames (22 February 1889 – 25 June 1977) who became the first Chief Guide for Britain.
---
Retirement
Robert Baden-Powell guided the Boy Scout and Girl Guide movements until his retirement in 1937.
He lived his last years in Nyeri, Kenya for health reasons, where he died and was buried there in 1941.
Olave Baden-Powell died on 25 June, 1977 at Birtley House, Bramley in Surrey, UK. and her ashes were taken to Kenya to be buried in the same grave with her husband.
The grave-site is now a national monument.
---
Worldwide Membership
During the 1980s, there was a membership of over sixteen million Scout, Wolf Cubs, Girl Guides and Brownies in more than 150 countries that pledged, "To do at least one good turn each day."
This meant sixteen million acts of kindness being done throughout the world every day.
Only five countries in the world don't have the Scouting Movement.
They include: Andorra, Cuba, Laos, North Korea, and Vatican City.
---
Robert Baden-Powell
Robert Baden-Powell's highest military rank was Lieutenant-General.
In 1937, Robert Baden-Powell was appointed to the Order of Merit in the British honors system.
He was awarded 28 decorations by foreign states which included:
*The Grand Commander of the Greek Order of the Redeemer (1920).
The Grand Officer of the Portuguese Order of Christ.
*The Commander of the French Légion d'honneur (1925).
*The First Class of the Hungarian Order of Merit (1929).
*The Grand Cross of the Order of the Dannebrog of Denmark.
*The Grand Cross of the Order of the White Lion.
*The Grand Cross of the Order of the Phoenix.
*The Order of Polonia Restituta.
He was a baronet from 1922 and became 1st Baron Baden-Powell of Gilwell in 1929.
---
Solopreneurship: Best Work from Home Solution at Any Age
---
Ezine Articles Author Link
Click on the Link Below
---
Newsletter Opt-in-Form

The Keen Traveler

Your second block of text...