The American Frontier

---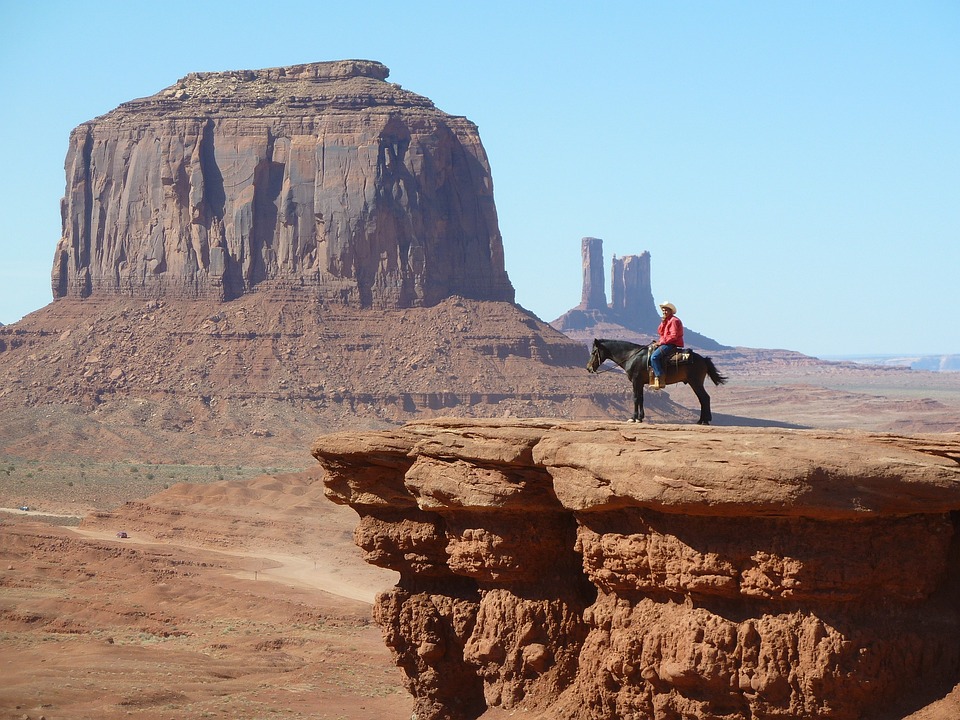 ---
The American Frontier or Wild West was a period that began after the Civil War in 1865 and ended around 1895.
It was an iconic era of cowboys, Indians, pioneers, outlaws, saloon madams and legendary lawmen.
Outlaws preyed on banks, trains and stagecoaches and fabled figures like Wyatt Earp, Doc Holliday, Bat Masterson, Wild Bill Hickock, Billy the Kid, Jesse James, Calamity Jane and Annie Oakley became larger than life.
Famous Indians of the Wild West include Sitting Bull, Crazy Horse, Red Cloud and Geronimo.
And, there were the famous boomtowns like Dodge City, Tombstone, Deadwood and Abilene.
The American Frontier (Wild West) was brought to life by Hollywood through a golden era of popular cowboy shows such as Bonanza, Rawhide, Cheyenne, Bronco, Sugarfoot, Wagon Train, Wyatt Earp, Bat Masterson, Gene Autry, Roy Rogers and Rin Tin Tin - to name just a few.
And there were the movie western heroes like John Wayne, James Stewart, Joel McCrea, Gary Cooper, Randolph Scott and Audie Murphy.
---
The Louisiana Purchase
---
The American Frontier
"Let the Land rejoice, for you have bought Louisiana for a Song."
The Louisiana Purchase of 1803 is associated with President Thomas Jefferson who wanted to gain control of the crucial Mississippi River port of New Orleans for the future protection, expansion and prosperity of the United States.
France was paid $15 million for the Louisiana territory which doubled the size of the United States and provided opportunities for westward expansion.
It was the greatest real estate deal in history because the U.S. acquired nearly 828,000 square miles of land for just four cents an acre.
Another great real estate deal by the United States was the purchase of Alaska from Russia for $7.2 million in 1867.
President Thomas Jefferson encouraged mass migration and settlement following the Louisiana Purchase, which gave rise to the expansionist movement known as "Manifest Destiny."
---
Manifest Destiny
The American Frontier
US President James K. Polk (1845-1849) is the leader most associated with Manifest Destiny
The term was coined in 1845 by editor, John L. O'Sullivan who wrote in favor of the U.S. annexing Texas and expansion all the way to the Pacific Ocean as it was good for trade and industry and for farmers and cattle ranchers.
Manifest Destiny brought prosperity to the United States.
It also brought about the forced removal of Native Americans from their lands and intensified slavery as new states were added to the Union which ultimately caused the outbreak of the Civil War (from 1861 to 1865).
---
"Go West, Young Man"
---
"Go West, young man" became one of the most commonly quoted sayings of the 19th century.
People with pioneering spirits forged paths through the wilderness of the untamed West first, in covered wagons and later by train to lay the foundation upon which the United States now stands.
There was opportunity for people willing to work hard to succeed.
Some established ranches, farms and town businesses, others went into trapping and trading in fur, and some toiled and endured in the mines of the new American frontier.
Oregon Trail
The American Frontier
Between 1841 and 1866 about 350,000 people used the famous 2,000-mile Oregon Trail from Independence, Missouri, to Oregon City to emigrate west.
The dangerous trail was made by wagon trains through Missouri, Kansas, Nebraska, Wyoming, Idaho and finally into Oregon.
The wagon trains would travel an average ten miles a day and with good weather the journey would take about five months to reach their destination.
Santa Fe Trail
The Santa Fe Trail was approximately 800 miles, extending from Independence, Missouri to Santa Fe, New Mexico.
The Trail originally began in Franklin, Missouri, but was moved to Fort Osage and then, in 1827, to Independence. Along the route were serious natural hazards and travelers were also trespassing on land inhabited by the Kiowa, Apache, Comanche, Arapaho, and Cheyenne tribes.
Chisholm Trail
The Chisholm Trail was used in the post-Civil War era to drive cattle overland from ranches in Texas to Kansas.
From 1867 to 1872, more than three million head of Texas longhorn cattle were driven up the Chisholm Trail from Texas to Abilene.
By 1890, some 10 million cattle were driven on the Chisholm and other trails out of Texas.
---
The American Frontier
---
Boomtowns
Boomtowns were usually mining towns where gold, silver, or petroleum had been found.
The 1849 California Gold Rush for example, sparked the largest mass migration in U.S. history after gold was found at Sutter's Mill in early 1848.
It reached its peak in 1852 with more than 300,000 people coming to the territory.
These hopeful prospectors were called "forty-niners."
When the gold ran out in an area, the miners and businesses would leave to find the next gold strike leaving the town empty and abandoned.
Boot Hill
Boot Hill is the name of many cemeteries of the Wild West during the 19th and early 20th century for the burial grounds of gunfighters, or those who "died with their boots on."
The graves of Billy Clanton, Frank McLaury and Tom McLaury who were killed during the famed Gunfight at the O.K. Corral are located at Boot Hill in Tombstone.
Dodge City, Kansas
Dodge City got its start in 1847 and is famous as a frontier cow-town, its saloons, outlaws, and Boot Hill Cemetery.
Many of the early settlers were buffalo hunters, railroad workers, gamblers, gunslingers, cattlemen and soldiers.
Two legendary lawmen of the Wild West, Wyatt Earp and Bat Masterson served as marshals in Dodge City.
Dodge City became a boomtown, with thousands of cattle passing annually through its stockyards.
Tombstone, Arizona
Tombstone became one of the last boomtowns of the American frontier. It was a big silver mining town and is famous for the Gunfight at the O.K. Corral which took place on October 26, 1881.
Founded in 1877 by prospector Ed Schieffelin, it was considered the most dangerous of all the Wild West towns.
The Tombstone Epitaph, a monthly publication that covers the history and culture of the Old West was founded in 1880 and is the oldest, continually published newspaper in Arizona.
Deadwood, South Dakota
Deadwood was a lawless frontier settlement that became a prosperous mining town.
In 1874, a band of U.S. cavalrymen led by Lt. Col. George Armstrong Custer discovered gold in the Black Hills which belonged to the Sioux Indian Reservation.
Between 1874 and 1877, some 20,000 prospectors made the trek to Deadwood Gulch including outlaws, gamblers and gunslingers.
Gambling and prostitution were big business, and many locals took the law into their own hands.
Two of Deadwood's most famous characters were Calamity Jane and Wild Bill Hickok, one of the greatest gunfighter's of the American West. He was killed in Deadwood on August 2, 1876. The Black Hills Gold Rush also brought Wyatt Earp and his brother, Morgan in 1876 to Deadwood.
Abilene, Kansas
Abilene was a railroad cow-town of the Old West.
Between 1866 and 1889, millions of Texas longhorn cattle made their way there in search of a market.
Abilene was also a point for grain and other agricultural products.
President Dwight D. Eisenhower spent his boyhood in Abilene, and is buried in the Place of Meditation at the Eisenhower Center in Abilene along with his family.
---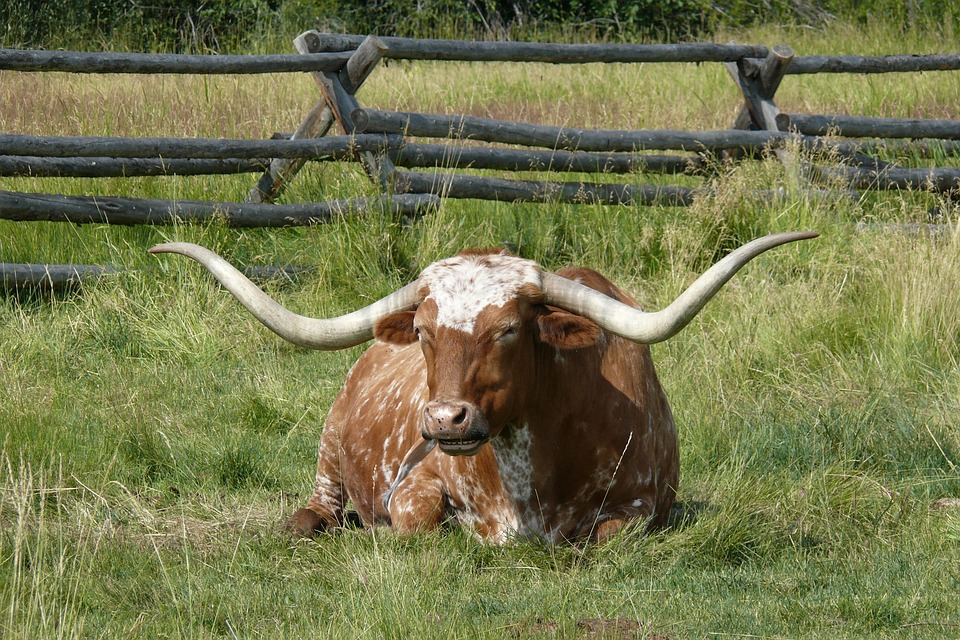 ---
The Harvey Girls
---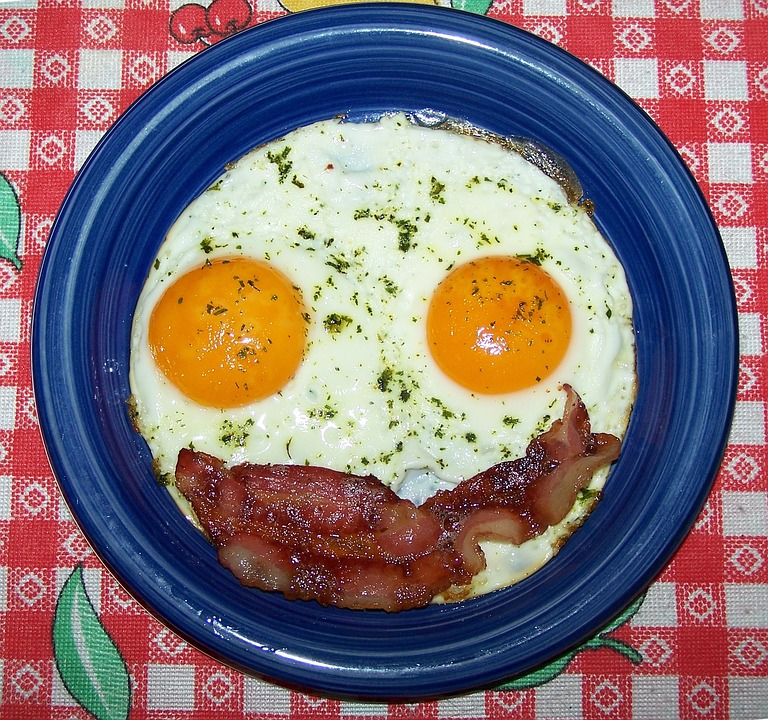 ---
The American Frontier
Women Who Opened the American Wild West
The Harvey Girls is the story of the pioneering women who worked at Fred Harvey's restaurants along the Atchison, Topeka and Santa Fe Railway in the United States from the 1880s until the mid-1960s.
As westward expansion spread across the United States, the railroads followed. Feeding the passengers on cross-over train journey's became the inspiration that resulted in the Harvey girls.
The Harvey girls made travel in the Wild West a lot more enjoyable by serving tasty meals in pleasant surroundings.
Frederick Henry Harvey
Frederick Henry Harvey (June 27, 1835 - February 9, 1901) became known as "the Civilizer of the West" when the West was still wild.
He is credited with creating the first restaurant chain and promoting tourism in the American Southwest in the late 19th century.
Fred Harvey immigrated to the United States from Liverpool, England in 1853 and found work in New York as a busboy at Smith and McNell's restaurant.
It was here that he learned the importance of quality service, fresh ingredients and the handshake deal.
In 1856 he married Barbara Sarah Mattas, with whom he had six children.
He was the kind of immigrant who made America what it is today - innovative and prosperous.
As a freight agent in the 1870s Fred Harvey spent time traveling via train in an era before dining cars to experience first-hand the difficulty of finding good food.
Harvey Hotels and Restaurants
In 1876, Fred Harvey struck a deal with Charles Morse, the superintendent of the Atchison, Topeka and Santa Fe Railroad when he opened restaurants along the railroad, and was not charged rent. His first depot restaurant opened in Topeka, Kansas and two years later opened his first hotel/restaurant in Florence, Kansas. The deal was sealed with just a handshake.
By 1891, 15 Harvey House restaurants were in operation and at their peak, there were 84 Harvey Houses which catered to wealthy and middle-class visitors.
Visionary Entrepreneur
As a visionary innovator and marketer, Fred Harvey recognized a business opportunity.
Harvey House lunch rooms, restaurants, souvenir shops, and hotels served rail passengers on the Atchison, Topeka and Santa Fe Railway, the Gulf Colorado and Santa Fe Railway, the Kansas Pacific Railway, the St. Louis-San Francisco Railway, and the Terminal Railroad Association of St. Louis.
Over a 90 year period, Harvey House employed over 100,000 young women to work at Harvey Houses that were located about 100 miles apart from each other at rail stations.
Fred Harvey diners provided a more enjoyable experience in dining.
They provided wholesome food and service by attractive staff for passengers on their cross-country train journeys.
Railroad staff would notify the restaurant via telegraph, so that each Harvey House of a train's arrival time and how many people they would have to feed.
Fred Harvey also employed Native Americans to demonstrate rug weaving, pottery, jewelry making and other crafts at his Southwest hotels.
During World War II, they served troop trains filled with hungry soldiers.
The Harvey Girls
The Harvey girls were pioneers of the West in search of income and independence.
The 19th century was a time when working women were often scorned unless they were teachers or nurses other than the traditional, wife and mother.
Fred Harvey hired women between the ages of 18 and 30 with "good moral character" who worked six days a week and 12-hour shifts at his rail station diners.
They earned $25 a month plus room and board which allowed them to save or to send money home to their families.
Harvey girls resided in housing adjacent to the restaurants and had a strict 10pm curfew. A dorm supervisor would routinely do bed checks as Fred Harvey did not want his female staff to be confused with local prostitutes.
The Harvey girls uniform consisted of a long black dress, a starched white apron, black stockings and black shoes.
This image was popularized in a 1946 namesake movie, The Harvey Girls, starring Judy Garland.
Legacy
The Fred Harvey Company which operated the hotel and restaurant chain was continued by his sons and remained in the family until the death of a grandson in 1965.
Fred Harvey's sandwiches of ham or cheese with an extra slice of bread for 15 cents were famous throughout the West for their value.
Harvey's reported last words to his sons before he died were "Don't cut the ham too thin, boys."
Another reported account of his last words were "Cut the ham thinner, boys."
---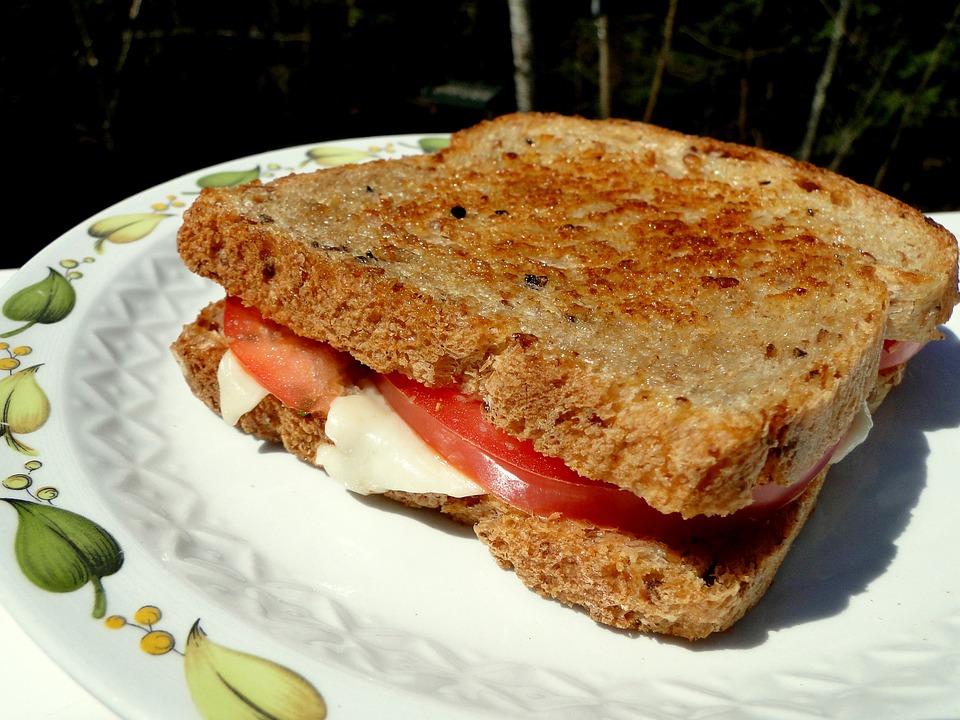 ---
Ezine Articles Author Link
Click on the Link Below
---
Newsletter Opt-in-Form

The Keen Traveler

Your second block of text...