Around the World in Eighty Days

---
---
Around the World in Eighty Days (French: Le tour du monde en quatre-vingts jours) is a classic adventure novel by French writer Jules Verne who wrote it after seeing a newspaper advert for a Thomas Cook holiday taking people on global tours.
It was first published in French in 1873 at a time when the British Empire was nearing its peak during the Victorian Era (1837 - 1901).
Around the World in Eighty Days is one of Jules Verne's most acclaimed works, inspiring numerous, real-life attempts to emulate the feat in 80 days or less
The book won Verne worldwide renown and set new sales records, with translations in English, Russian, Italian, and Spanish appearing soon after it was published in book form.
The story is about an eccentric, wealthy, Victorian-era, English gentleman, Phileas Fogg who has unchanging habits, to make an extraordinary £20,000 (£2,409,600 in 2022) wager with a member of the prestigious Reform Club to circumnavigate the world in eighty days.
Fogg made the bet after reading in The Daily Telegraph that a new railroad in India has now made it possible to travel around the world in 80 days or less.
Having dismissed his former valet for bringing him shaving water at 84 °F (29 °C) instead of 86 °F (30 °C), Fogg employs a thirty year old Frenchman, Jean Passepartout from Paris.
Passepartout is obliged to accompany Fogg and complete the journey quickly because he forgot a gaslight burning in his room and the resulting expense will be taken from his salary.
In contrast to Fogg's strict formality, Passepartout has an eye for the ladies, is a "jack of all trades and is eager to settle down as Fogg's valet.
The journey begins with two original travelers that grow to a trio and then a foursome as they face countless obstacles before they can reach home by the due date.
The story began in Le Temps on 6 November 1872 and was published in installments over the next 45 days to coincide with Fogg's December 21 deadline date upon which he was due to be back in London.
As the book was being published serially, some readers believed that the journey was actually taking place.
---
Jules Verne
---
Around the World in Eighty Days
Jules Gabriel Verne (8 February 1828, Nantes, France – 24 March 1905, Amiens) the "Father of Science Fiction" was a prolific French novelist, poet, and playwright.
He was also, an amateur astronomer and scientist whose inventions influenced the world through his novels and inspired generations of scientists, inventors and explorers to challenge the unknown.
Verne's imagination was a hundred years ahead of some of the most important feats in history that came to pass.
He predicted the first humans going to the moon, the internet, cars, skyscrapers and long, cylindrical submarines before they were invented.
His collaboration with French publisher and author, Pierre-Jules Hetzel led to the creation of Verne's, Voyages extraordinaires: a series of 54 bestselling adventure novels that include Journey to the Center of the Earth (1864), Twenty Thousand Leagues Under the Seas (1870), and Around the World in Eighty Days (1872).
His novels take into account the 19th century, technological advances of the time that opened the possibility of rapid circumnavigation.
Three technological breakthroughs that made an around-the-world journey possible for the first time was the:
1. Completion of the first transcontinental railroad in America (1869)
North America's first transcontinental railroad was a 1,911-mile (3,075 km) railroad line constructed between 1863 and 1869 that connected the two American coasts making the economic export of Western resources to Eastern markets easier than ever before.
2. Opening of the Suez Canal in Egypt (1869)
The 193.30 km (120.11 mi) long Suez Canal, built by the French in Egypt, connected the Mediterranean Sea to the Red Sea through the Isthmus of Suez and divided Africa and Asia (a popular trade route between Europe and Asia).
3. Linking of the Indian railways across the sub-continent (1870)
Lord Dalhousie, the British governor-general and Father of Indian railway conceived the opening up an Indian Railway network in 1843.
From 1869-1881, the length of the network reached 9,000 miles with lines going inward from the three major port cities of Bombay, Madras and Calcutta.
---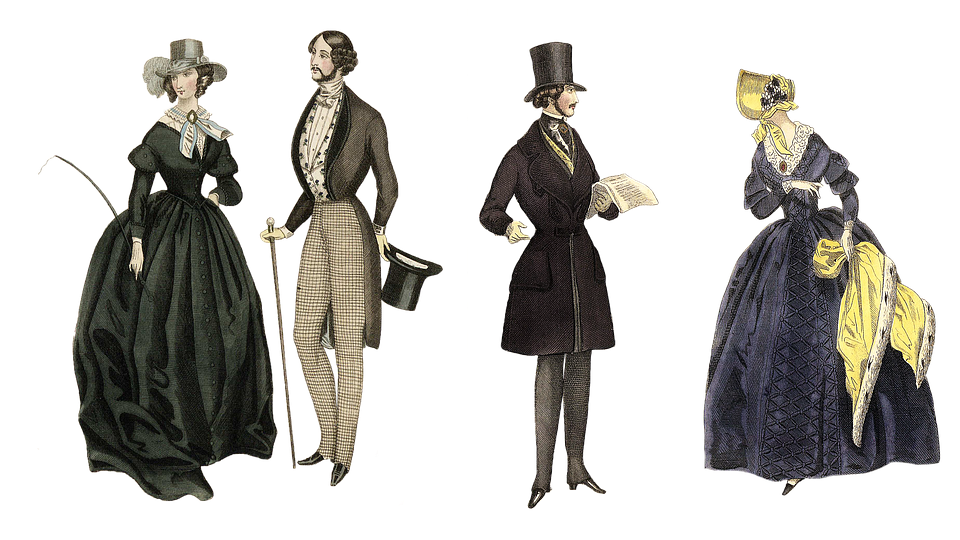 ---
William Perry Fogg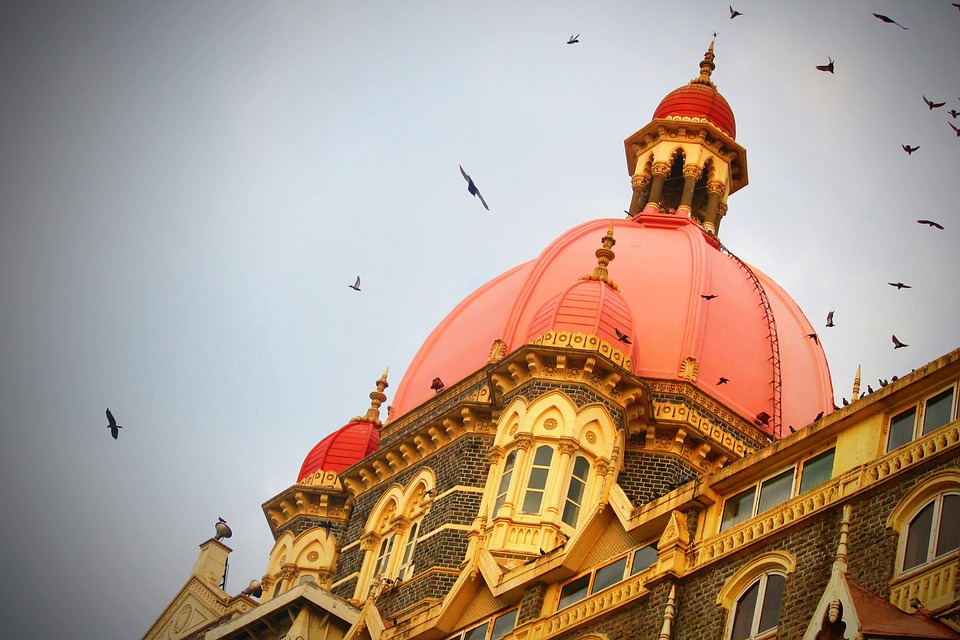 ---
Around the World in Eighty Days
Phileas Fogg in the 1873 novel, Around the World in 80 Days was inspired by real-life American adventurer and author, William Perry Fogg (27 July 1826 – 8 May 1909) who was born in Exeter, New Hampshire and worked as a seller of chinaware before embarking on his famous travels from 1868.
In 1868 Fogg began his travels around the world and became one of the first Americans to travel through the interior of Japan.
From 1870 The Cleveland Leader published his travels as Round the World:
Letters from Japan, China, India and Egypt describes his travel experiences by train from Cleveland to San Francisco via Salt Lake City where he interviewed American religious leader and politician, Brigham Young who was the second president of the Church of Jesus Christ of Latter-day Saints, from 1847 until his death in 1877.
William Fogg then boarded a Pacific Mail Steamer from San Francisco to Japan and then visited China, Hong Kong, Singapore, Malacca and Penang.
In India, he traveled from Bombay to Suez where he took the Suez Canal to Cairo and saw the Pyramids.
His second book Arabistan, or The Land of the Arabian Nights (England, 1872), covered his travels through Egypt, Arabia and Persia to Baghdad.
His last book was the revised American edition of Land of the Arabian Nights.
---
---
1956 Movie
The best-known film version, Around the World in 80 Days (1956) starred David Niven, Cantinflas, Shirley MacLaine and Robert Newton and won 5 Academy Awards, including Best Picture.
It also included a star-studded cast of 48 famous performers making brief cameo appearances which included Charles Boyer, Andy Devine, Marlene Dietrich, Ronald Colman, Peter Lorre, Charles Coburn, Noël Coward, Trevor Howard, Glynis Johns, Buster Keaton, Victor Mclaglen, George Raft, Cesar Romero, Red Skelton and Frank Sinatra.
---
Around the World in Eighty Days
---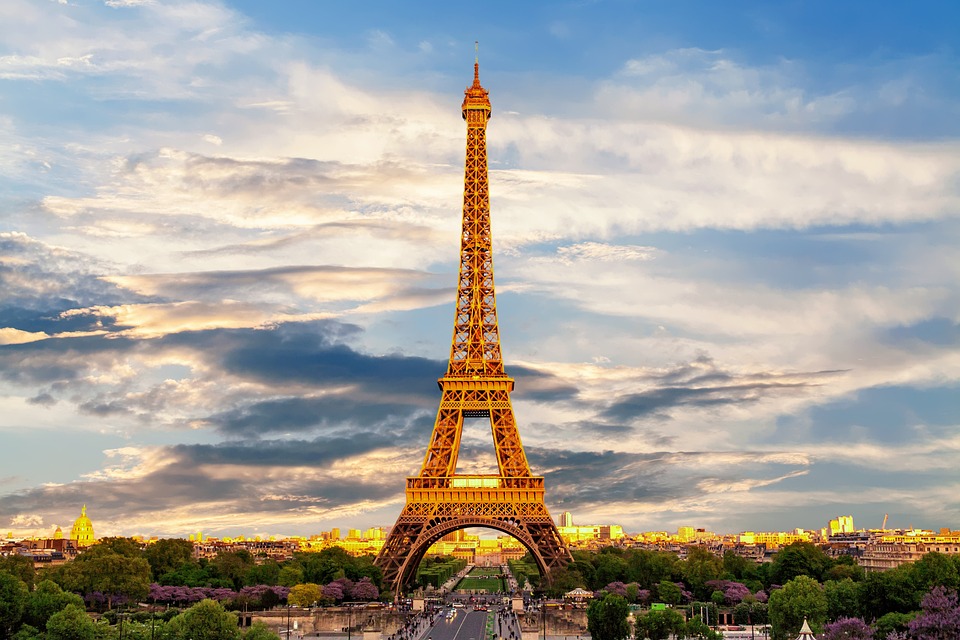 ---
Around the World in Eighty Days
The story begins in London with Fogg and Passepartout boarding a train at 8:45 P.M. on Wednesday, October 2, 1872.
They are due back at the Reform Club at the same time, 80 days later which falls on Saturday, December 21, 1872.
Just before Fogg's departure, someone resembling him had robbed a bank and Scotland Yard believed that he was the bank robber because of his sudden departure from London.
The Planned Itinerary
Fogg took an eastward route via Paris, Brindisi, Suez, Bombay, Calcutta, Hong Kong, Yokohama, San Francisco, New York City and back to London.
Phileas Fogg and Passepartout used rail, steamship, ferry, elephant with guide, horseback and foot to prove the journey can be done with the new technology of the era.
From London, they board a train bound for Dover, then a boat for Paris and a train for Calais, France then, Brindisi, Italy via Turin.
From Brindisi, they board the steamer Mongolia for Suez in Egypt.
Detective Fix of Scotland Yard is sent to British-ruled Egypt to wait for Fogg to arrest him.
He cannot secure a warrant in time so, he buys a ticket and boards the steamer, Mongolia with Fogg and Passepartout for Bombay.
The steamer docks two days ahead of schedule in Bombay because Fogg promised a large reward.
Before their planned departure for Calcutta on the Great India Peninsula Railway, Passepartout visits a Hindu temple on Malabar Hill where he is beaten by enraged priests because Christians are forbidden to enter and shoes are not to be worn inside.
From Bombay, they take a train and stop at the village of Kholby, where Fogg learns that the 80 km (50 mi) stretch of track from Kholby to Allahabad has not yet been built.
Fogg purchases an elephant and hires a guide to reach Allahabad and along the journey, they encounter a procession in which a young Indian, Parsi woman named Aouda, is to undergo a ritual (sati) with her deceased husband on the funeral pyre.
The travelers rescue her and take Aouda along with them.
When they reach Calcutta, Fix has Fogg and Passepartout arrested and sentenced to prison because of Passepartout's incursion into the Malabar Hill temple in Bombay.
Fogg pays bail and, accompanied by Aouda, they board the steamer, Rangoon, bound for Hong Kong with a day's stopover in Singapore.
Fix joins them on the trip to Hong Kong as his last chance to secure a warrant for the arrest of Fogg on British soil.
To prevent Passepartout from informing his master, Fix gets him drunk and drugs him in an opium den.
Passepartout still manages to catch the steamer to Yokohama but cannot inform Fogg that the steamer is leaving the evening before its scheduled departure date.
Fogg discovers that he missed his connection but finds the Tankadere to take him and Aouda to Shanghai, where they catch a steamer to Yokohama.
In Yokohama, they find Passepartout in a circus, trying to earn the fare for his homeward journey.
The four board a paddle-steamer, the General Grant to take them across the Pacific to San Francisco.
From San Francisco, they board a transcontinental train to New York, encountering several obstacles along the way:
*Massive herd of bison crossing the tracks
*A failing suspension bridge
*Sioux warriors ambush the train
After uncoupling the locomotive from the carriages, Passepartout is kidnapped by the Indian warriors.
Fogg rescues him with the help of American soldiers and continue their journey by train to New York where the board the steamer, Henrietta to cross the Atlantic Ocean to Queenstown (Cobh), Ireland.
From Queenstown, they take the train to Dublin and then a ferry to Liverpool to reach London before the deadline.
Once on English soil, Fix produces a warrant and arrests Fogg.
A short time later, the actual robber named James Strand, had been caught three days earlier in Edinburgh.
Fogg has missed the train and arrives in London five minutes late, certain he has lost the wager.
He apologizes to Aouda because he now has to live in poverty and cannot support her.
Aouda confesses that she loves him and asks him to marry her.
As Passepartout notifies a minister to marry them, he discovers that the date is not 22 December, but instead 21 December because they travelled through time zones.
When you go round the world to the east, you gain one more day.
Passepartout informs his master of his mistake and Fogg hurries to the Reform Club just in time to meet his deadline and win the £20,000 wager.
Having spent almost £19,000 of his travel money during the journey, Phileas Fogg divides the remainder between Passepartout and Fix and marries Aouda.
---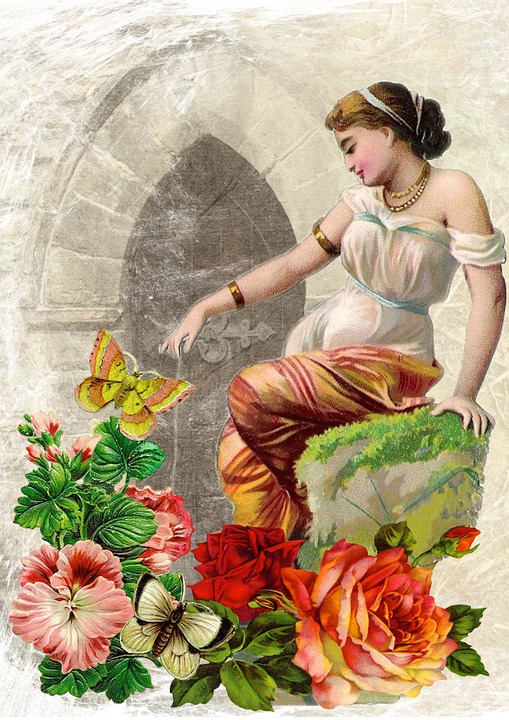 ---
Emulating Phileas Fogg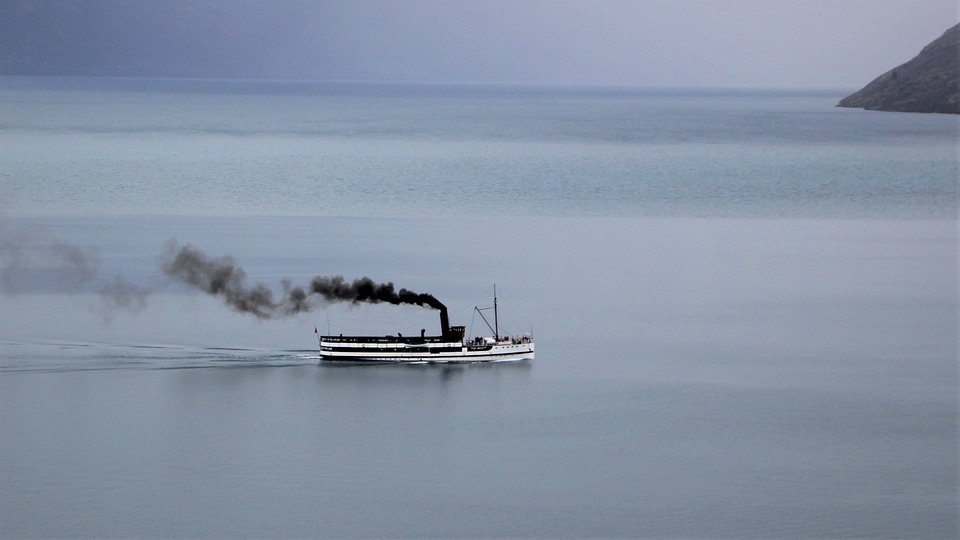 ---
Around the World in Eighty Days
Following publication in 1873, various people attempted to follow Fogg's fictional circumnavigation.
Nellie Bly
Elizabeth Cochran Seaman (May 5, 1864 – January 27, 1922), better known by her pen name Nellie Bly, was an American journalist undertook to travel around the world in 80 days for her newspaper, the New York World in 1889 in emulation of Jules Verne's fictional character Phileas Fogg,.
She managed to do the journey within 72 days.
Her book Around the World in Seventy-Two Days became a best seller.
Elizabeth Bisland
Elizabeth Bisland Wetmore (February 11, 1861 – January 6, 1929) was an American journalist and author best known for her 1889–1890 race around the world against Nellie Bly which drew worldwide attention.
Elizabeth Bisland working for the Cosmopolitan became a rival to Nellie Bly to achieve the global crossing first.
In England, Bisland was told she had missed her intended boarding on the swift German steamer Ems leaving from Southampton.
It is unknown whether she was intentionally deceived and was thus forced to travel on the slow-going Bothnia on January 18, departing from Queenstown (Cobh), Ireland.
She completed her trip in 76 and a half days, also well ahead of Fogg's fictional record.
---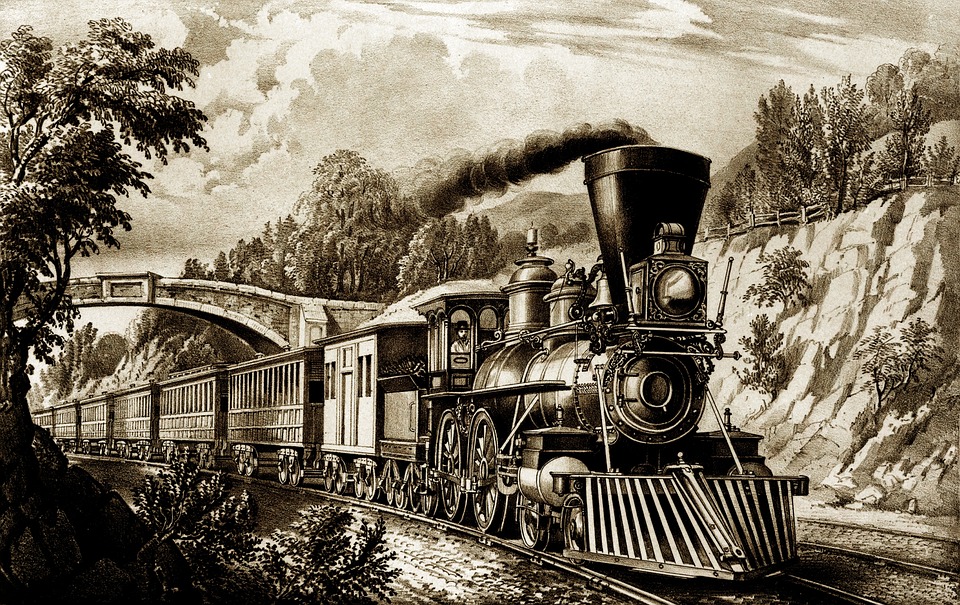 ---
Ezine Articles Author Link
Click on the Link Below
---
Newsletter Opt-in-Form

The Keen Traveler

Your second block of text...