Symi, Greece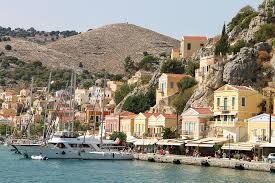 Symi is a Greek island of the Dodecanese island group located about 41 kilometres (25 miles) north-northwest of Rhodes (and 425 km (264 mi) from Piraeus, the port of Athens).
The harbor town has an adjacent upper town, Ano Symi, as well as several smaller localities, beaches, and areas of significance in history and mythology.

It is a popular tourist destination known for its beaches, its annual music festival and for its breathtaking views of one of the most beautiful harbor's in the world surrounded by colorful neoclassical houses built amphitheatrically on its hilly slopes.

From its hilly slopes you can gaze out to panoramic views of the the town, the harbor and the surrounding sea, islets and the Datça and Bozburun peninsulas of Mugla Province of Turkey in the distance.

Symi Festival
The festival is hosted during the months of July to September attracting many Greek musicians who perform at open-air concerts in the main square of Yialos, and also consists of many dance and theater events.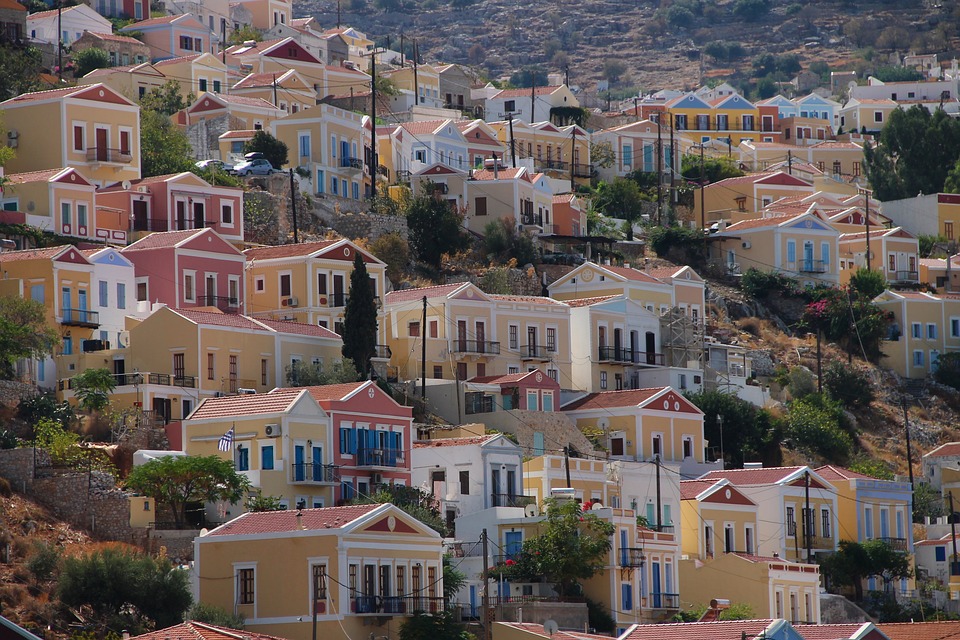 ---
Monastery Archangel Michael of Panormitis
On the southwest coast, the 18th century Venetian-style, Monastery of Archangel Michael of Panormitis (Taxiarhis)  with its high baroque bell tower, overlooks a bay and still inhabited by monks, houses the miraculous icon of the Archangel Michael of Panormitis.

Archangel Michael is looked to with reverence for his righteousness  and therefore, the monastery is a major Greek Orthodox pilgrimage site. 

The monastery has two museums filled with Christian exhibits and cultural objects relevant to the island's fishing, agriculture, and shepherding heritage.

It also has a library with Byzantine manuscripts and an art gallery with paintings. 

Monastery Panormitis is a place of Christian faith and a sanctuary for the weary body, mind and soul seeking inspiration and spiritual renewal.

Archangel Michael of Panormitis is the island's Patron Saint and guardian of Dodecanese Island sailors. 

Located 12 km south of the town of Symi and on the seafront of the tiny village of Panormitis, the only way to get to the monastery is via a ferry or excursion boat from Rhodes or, by bus service from the town. 

Bottle with Prayers

Bottles with prayers inside are a tradition at Monastery Panormitis. 

Greek sailors would cast these bottles with their prayers inside into the sea and would eventually make their way to the monastery.

This tradition is still practiced by the Christian faithful and bottles collected from the sea are placed in the museum where visitors can read these prayers or messages.

---
Symi, Greece


For people seeking beautiful island views, tranquility and sunshine by the seas.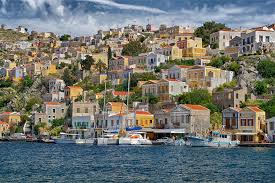 ---
Newsletter Opt-in-Form

The Keen Traveler