Heidiland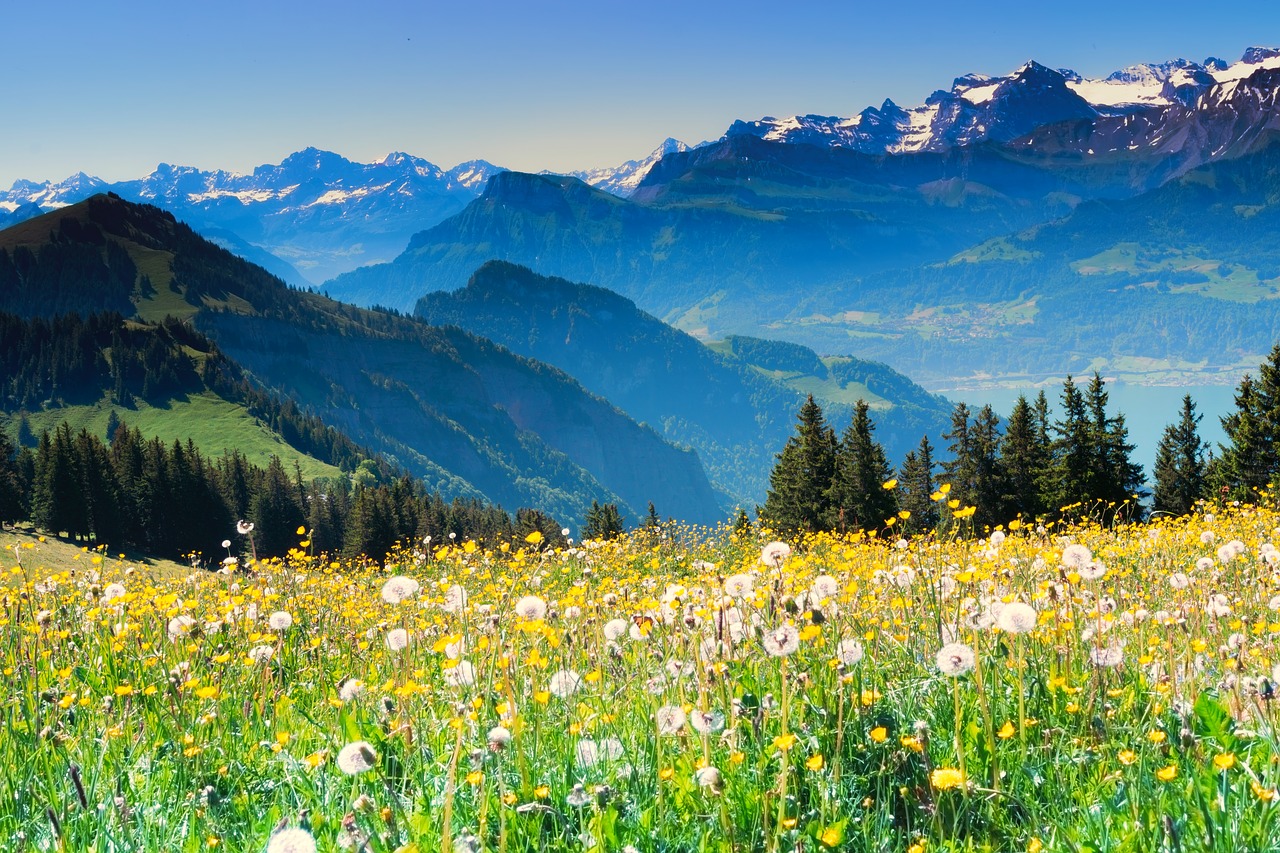 ---
Heidiland, named after Johanna Spyri's Heidi book, is an important tourist area in Switzerland.
This is the area where the author, Johanna Spyri, was inspired to use as the setting for her world-famous book about Heidi.
Maienfeld, a municipality in the Landquart Region in the Swiss canton of Graubünden has created 'Heidiland' in the tiny hamlet of "Ober Rofels" (Dorfli in Heidi's story).
Ober Rofels has been renamed "Heididorf".
Maienfeld lies along the Rhine Valley in the lower Chur Rhein valley and includes the boroughs of; Bovel, Rofels and St. Luzisteig.
St. Luzisteig is an important mountain pass in the Alps which leads into Liechtenstein.
It has an 18th-century fortress that is still used as a barracks  by the Swiss Army.  
On the west, it is bordered by Bad Ragaz which is famous for its natural spring and is a popular spa and health resort.
This is where the invalid child, Klara, from the book of Heidi, was sent by Dr. Classen for treatment regarding her ailment.    
These are the towns and villages that make up 'Heidiland' with their picture-postcard scenery of the Swiss mountains and lush, green valleys.
A trip to Heidiland will take you back to the late 19th century of the world-famous Heidi story.
Heidiland is a popular tourist destination by people around the world, especially with Japanese and Korean tourists.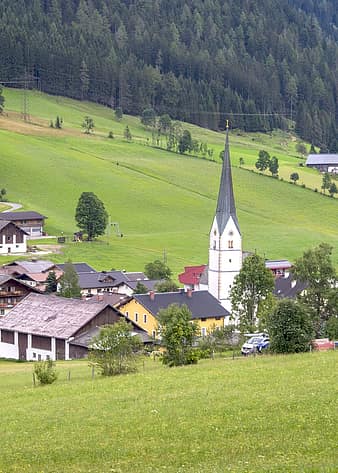 ---
Johanna Spyri
Johanna Louise Spyri (née Heusser; 12 June 1827 – 7 July 1901) was a Swiss author who wrote more than forty stories for children in German.   
Most of these stories have been translated into English.
However, she is best known for her classic 1880 children's novel, Heidi which has been translated into more than 50 languages and has inspired millions of children and adults around the world.
Johanna Spyri was born in Hirzel,a rural area in the canton of Zurich,  Switzerland, and lived with her parents, two brothers and three sisters as well as her grandmother, two aunties, and two cousins.   
Her father was a doctor and her mother was a poet.
She was educated in the village school in Hirzel and, during her early years she wrote poetry.
As a child, Johanna spent her summer holidays near Chur in Graubünden, the Alpine setting of her youth where she found inspiration for her stories she would use in her novels.
Heidi was originally written in German and published as two volumes in 1880 and 1881 - Her Years of Wandering and Learning and Heidi, How She Used What She Learned.
Between 1882 and 1959, thirteen English translations were done - five by British translators and eight by American.  
Heidi is still Johanna Spyri's most popular book, with new editions still published today.
After the death of her husband and son in 1884, Johanna took a young niece to live with her and devoted herself to writing and charity work.
She died in Berlin, Germany on July 7, 1901, but is buried with her family in Zurich, Switzerland.

---
Heidi Story
---
Heidi is the most famous Swiss girl.
Heidi is one of the best-selling books ever written and is among the best-known works of Swiss literature.
Johanna Spyri, the author has become an icon in Switzerland.
Heidi is a story about the life of a 5-year-old orphan girl who was brought to live with her grandfather, high up on the Swiss Alps by her aunt Dete.
Heidi immediately loves the natural beauty of life on the mountain with its breath-taking views.
She makes friends with Peter the goatherd and his blind grandmother and the goats, especially, Schwänli and Bärli.
The theme of Heidi, is the healing power of nature, the invigorating landscape of the Alps and Christian faith.
Daily life on the mountain, for Heidi, is wonderful.
Getting fresh milk from the goat stall, feeding the animals, tending to all the goats with Peter, high up on the mountain where they can pick the finest grass and herbs to eat to produce the most nutritious milk.
Heidi enjoyed the pleasures of drinking goats milk, eating home-made bread spread with thick hot cheese and golden-yellow goats cheese toasted over the fire on a long iron fork.
And how wonderful it was for Heidi to awaken in the early morning to see a sunbeam shining through the opening in the loft and onto her bed, turning it and all the hay that was spread about to gleaming gold.
Praying to God was very important to Heidi.
When the two girls looked from their beds out into the starlit heavens Heidi realized they had to thank God for the great joy they felt for Klara being able to walk.
The girls bowed their heads and prayed and thanked the Lord for curing Klara who had been an invalid for so long.
This is what visitors from around the world, come to Heidiland to see and to experience.

---
---
---
Heidelberg
Heidelberg, located about 78 km (48 mi) south of Frankfurt,  is a historic, university city in the German state of Baden-Württemberg.
Its picturesque, riverside location on the river Neckar is surrounded by forested hills, beautiful Baroque architecture and bridges and famous historical sites.
http://www.efoodtours.com/heidelberg.html?unique=16526804850548986

---
European Delights
European Delights showcase a photographer's paradise
European Delights showcase a picture-postcard photographer's paradise in sightseeing delights.
Europe, filled with color and vibrancy, is an education in culture, landscape and beauty.
https://sbiapps.sitesell.com/sitebuilder/blockbuilder#49289948

---
Ezine Articles Author Link
Click on the Link Below

---
Newsletter Opt-in-Form

The Keen Traveler