Edith Cavell

---
Edith Cavell was a pioneering British nurse who worked in German-occupied Belgium during the First World War.
The war was fought for freedom from foreign occupation, an essential foundation of soveignty and democracy..
Her Christian faith transcended patriotism for the care of every person, whether ally or foe, during World War 1 without discrimination.
She helped about 200 British, French and Belgian soldiers escape to neutral, Netherlands and was arrested under martial law, accused of treason despite not being a German national, and executed by a German firing squad in 1915.
Despite worldwide condemnation and outcry for mercy, it was all to no avail.
Edith Louisa Cavell (4 December 1865 – 12 October 1915) was born in the small village of Swardeston near Norwich in Norfolk where her father, Frederick Cavell was the Reverend.
She was the eldest of four siblings - Florence Mary, Mary Lilian and John Frederick Scott (1872–1923).
Edith Cavell was educated at home during the early years, attended Norwich High School for Girls, then enrolled at boarding schools in Clevedon, Somerset, and Peterborough.
From 1890 to 1895, she began her working life as a governess for families in Essex and Norfolk before moving to work for a family in Brussells, Belgium.
She returned home to Swardeston to care for her father through a brief illness which inspired her to become a nurse.
---
Nursing Career
In 1895, Edith began her nursing career at the Fountain Fever Hospital and in 1896 became a nurse probationer at the Royal London Hospital in Whitechapel under Matron Eva Luckes (1854 – 1919), a friend and mentor to Florence Nightingale who considered her a 'Matron of Matrons' because she trained over 470 nurses to become matrons.
While still working as a probationer in the Maidstone typhoid epidemic ward she was awarded the Maidstone Typhoid Medal along with other London Hospital nurses in 1897 because of their good work in beating the deadly epidemic, Typhoid disease that broke out in the town of Maidstone in Kent, England.
From 1898 till 1899 she worked as a private nurse employed by the Private Nursing Institution of the Royal London Hospital, treating patients in their homes for various ailments.
In 1901 she became night superintendent of St Pancras Infirmary and assistant matron of St Leonard's Infirmary in Shoreditch in 1903.
In 1906 she was matron of the Manchester and Salford Sick and Poor and Private Nursing Institution for about nine months.
Edith Cavell's name was added on the war memorial at Sacred Trinity Church on Chapel Street, Salford where she was once a parishoner, after World War 1 to remember her legacy as a nurse and humanitarian who placed human welfare above all else.
Hospitals in Belgium before World War 1 were run by the church and staffed by untrained nuns to care for patients because there was no established nursing profession.
In 1907, Edith Cavell was recruited by Dr. Antoine Depage (surgeon, founder and president of the Belgian Red Cross, and one of the founders of Scouting in Belgium) to be matron of the new nursing school, L'École Belge d'Infirmières Diplômées (now Rue Franz Merjay), in Ixelles, Brussels, Belgium.
In 1910, she published a professional nursing journal, L'infirmière" in Belgium and within a year, she was training nurses for three hospitals, twenty-four schools, and thirteen kindergartens.
Edith Cavell's pioneering work in Belgium led her to be considered the founder of modern nursing in that country.
---
World War 1 Timeline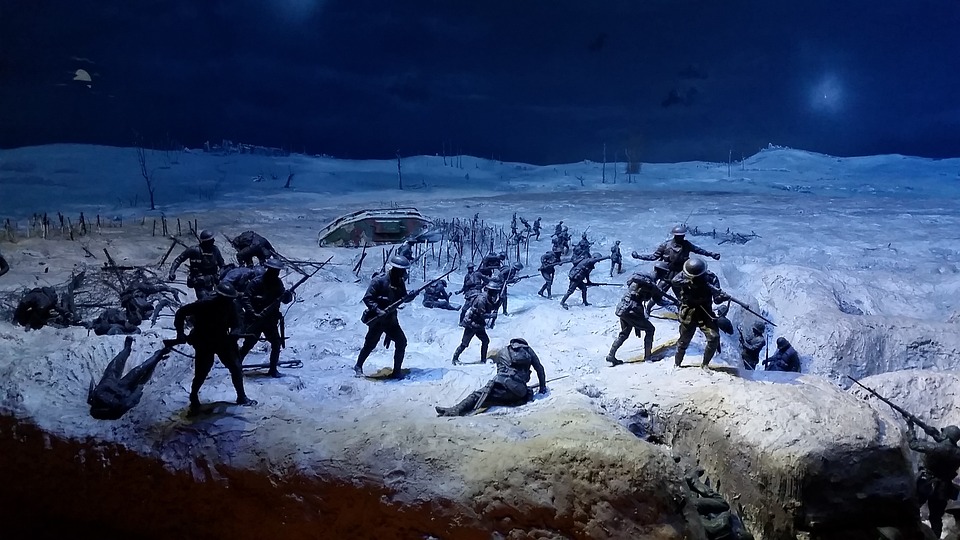 *The assassination of Austrian Archduke, Franz Ferdinand and his wife (June 28, 1914) by Serbian nationalist, Gavrilo Princip in Sarajevo, sparked the start of World War 1 (The Great War).
*July 28, 1914, Austria-Hungary declares war on Serbia which started World War I.
*Russia who was Serbia's ally, declared war on Austria-Hungary in July 26, 1914.
*Germany declared war on Russia on August 1, 1914, in support of Austria and on France on August 3 because of her alliance with Russia.
*Britain declared war on Germany on August 4 in support of Belgium and France, and on Turkey on November 5 because of her alliance with Germany.
On April 6, 1917, with the toll of submarine attacks on passenger and merchant ships and civilian casualties, American President, Woodrow Wilson, declared war on Germany, thus hastening its defeat and bringing an end to World War 1 on the 11th of November 1918.
The aftermath of World War1 led to the fall of four great imperial dynasties:
1. Germany
2. Russia
3. Austria-Hungary
4. Turkey
It brought about the Bolshevik Revolution in Russia and communism, destabilized European society and laid the foundation for World War II.
---
Start of World War 1
Germany wanted to expand its power and territory through vast annexations of Russian, Belgian, and French territory as well as the creation an African empire.
The Schlieffen Plan (its mastermind, German Field Marshal Alfred von Schlieffen) was drawn up in 1905 to win a war on two fronts, against France in the west and Russia in the east.
It was designed to attack France through Belgium, encircle the French army on the German border with a swift defeat and then shift east to fight Russia.
Belgium was forced into the First World War by the German ultimatum to cross into its country in order to attack the French Army through the north to avoid the French fortifications along the French-German border.
Belgium refused, so the Germans entered by force and invaded on August 4, 1914 and began the Battle of Liège.
The Schlieffen Plan's failure led to sustained trench warfare on the Western Front with battles of attrition, such as the Battle of the Somme and the Battle of Verdun.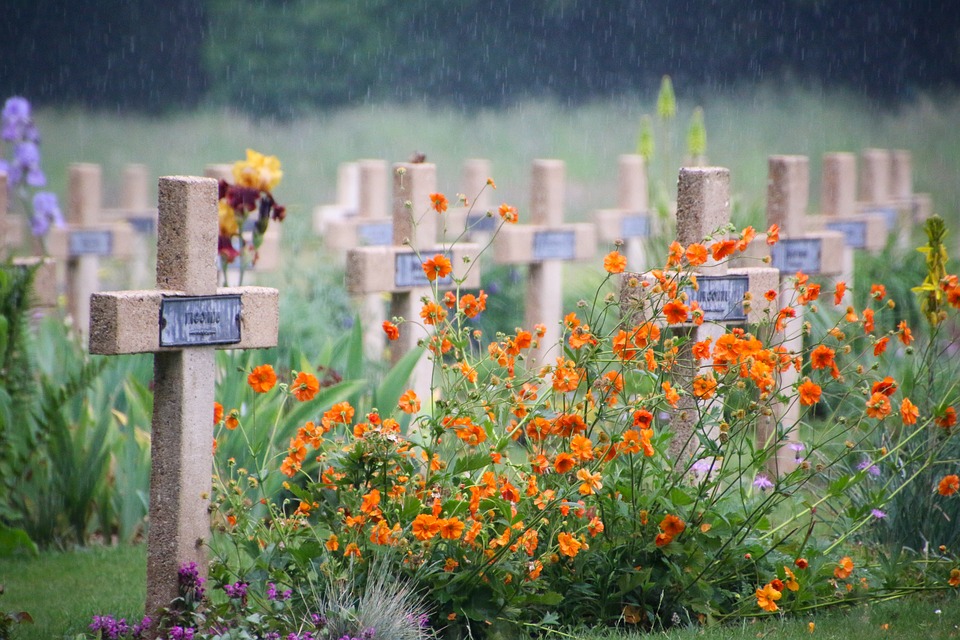 ---
         Edith Cavell
Nurse Heroine and Martyr
Edith Cavell was visiting her widowed mother in Norfolk when World War 1 began on the 28th of July, 1914 and felt duty-bound to return to Brussels immediately
By August 20th, German troops had occupied Brussells.
Sixty nurses were forced to return to England while Edith Cavell and her assistant, Elizabeth Wilkins remained in Belgium.
The nursing school became a Red Cross Hospital treating wounded soldiers from both sides as well as continuing to treat civilians.
Underground resistance among the Belgians and French also started as Allied soldiers as well as Belgian and French civilians of military age were hidden, given civilian clothes, false papers by Prince Réginald de Croÿ from his château of Bellignies near Mons became available and safe passage was organized to neutral Netherlands.
In September, 1914, Edith Cavell treated and helped two wounded British soldiers trapped behind enemy lines after the Battle of Mons to be smuggled out to the Netherlands.
Over an eleven month period Edith and other members of the underground, sheltered over 200 Allied soldiers and civilians of military age to escape with guides from German-occupied Belgium.
German authorities became suspicious and furious of her outspoken opinions about the German occupation.
George Gaston Quien, a Frenchman who collaborated with the Germans in exchange for his release, betrayed Edith Cavell by disguising himself as an allied soldier seeking safe passage out of Belgium.
He was later convicted by a French court and sentenced to death.
On August 3, 1915 Edith Cavell was arrested and held in St. Gilles Prison (the last two in solitary confinement) in Brussells for about ten weeks.
She made three depositions to the German police admitting that she helped about 60 British and 15 French soldiers, as well as about 100 French and Belgian civilians of military age, to escape and had sheltered most of them in her house.
Edith Cavell was tried for treason with 35 others in August 1915 and sentenced to die by a firing squad.
Despite an international plea for mercy, the 49-year-old was shot dead two months later.
---
Imprisonment
Edith Cavell followed her devout Christian faith to help all those who needed it.
She said, "I can't stop while there are lives to be saved."
Edith received Communion on the eve of her execution and repeated the words of the beautiful hymn, Abide With Me with Stirling Gahan, the Anglican chaplain of Christ Church in Brussels.
She told him, "I have seen death so often that it is not strange or fearful to me."
"Standing in view of God and eternity, I realize that patriotism is not enough. I must not have bitterness towards anyone."
These words were later inscribed on a memorial to her near Trafalgar Square.
Her final words, spoken to a German priest, were "Ask Father Gahan to tell my loved ones later on that my soul, as I believe, is safe and that I am glad to die for my country."
---
Execution
Sixteen men formed two firing squads to execute Edith Cavell and Phillipe Baucq, a Belgian national, in the early hours of October 12th, 1915.
She was shot by eight men with one round passing through her forehead, at Tir National shooting range in Schaerbeek.
Phillipe Baucq, was shot by the other half of the sixteen-man firing squad.
Edith Cavell's body was buried on the rifle range where she fell and in 1919, her body was returned to England, where she was given a state funeral at Westminster Abbey to honor her selfless wartime heroism.
She was reburied just outside Norwich Cathedral at the request of her family.
The words "For King and Country" are inscribed on her monument in London.
The Church of England commemorates her in its Calendar of Saints on 12 October.
The Red Cross remembers her with a bronze medal after the war showing portraits of Edith and Marie Depage, a Belgian nurse, and wife of Dr Antoine Depage who was killed in the sinking of the RMS Lusitania.
Edith Cavell wanted to be rememberd, not as a heroine or martyr, but simply as "a nurse who tried to do her duty."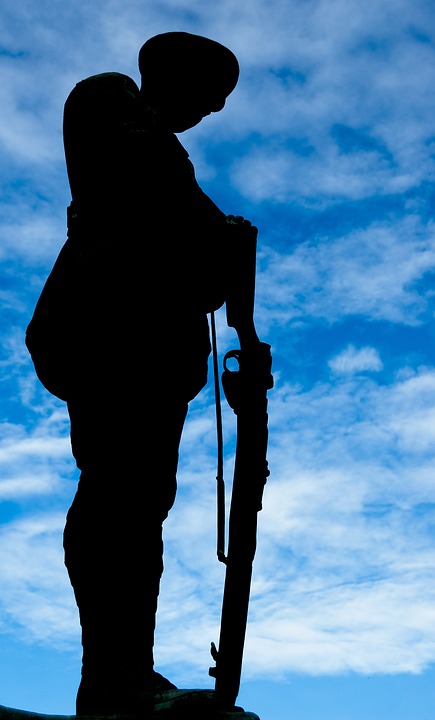 ---
Ezine Articles Author Link
Click on the Link Below
---
Newsletter Opt-in-Form

The Keen Traveler

Your second block of text...