Santorini Wedding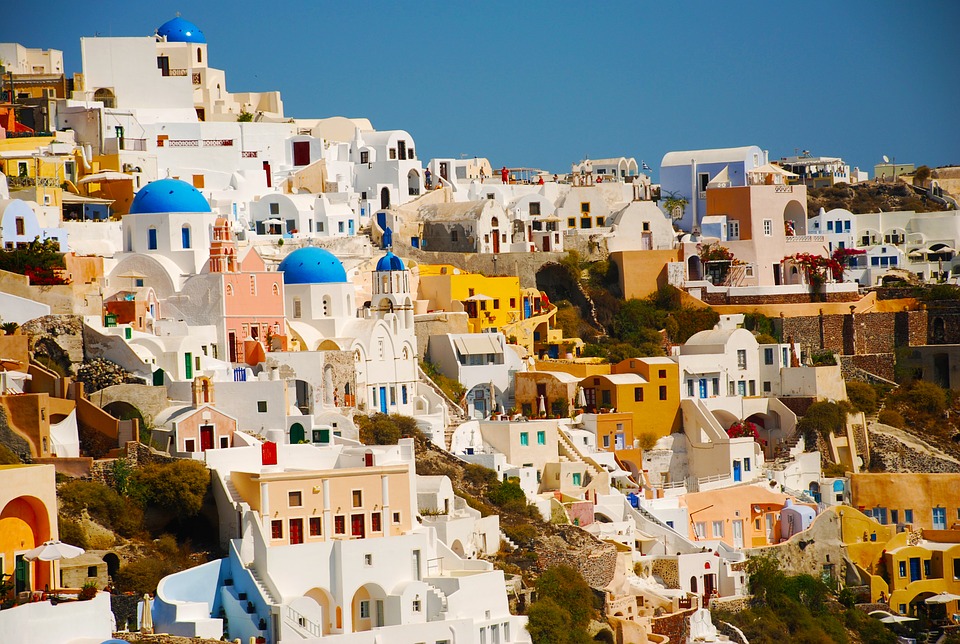 ---
A Santorini wedding combines natural, awe-inspiring beauty, spectacular, colorful sunsets and a happy festive atmosphere that will leave you with memories that will last forever.

A Santorini wedding, whether its a religious or civil wedding is a celebration of life of a couples everlasting commitment to each other in an atmosphere of beauty and gaiety.

The happy couple dressed in their wedding finery can be musically escorted by musicians to church or the civil ceremony of their choice, followed by a reception indoors or outdoors with dancing, singing and drinking that will forever be indellibly etched in their hearts and minds.

Atlantis, the Fabled Lost Continent
Santorini, which many believe is the site of the lost continent of Atlantis, is the most famous island in the world for lovers.

Atlantis is a legendary "lost" island subcontinent written in Plato's dialogues, the "Timaeus" and the "Critias," written about 330 B.C. and has been kept alive by the public's fascination of a hidden, long-lost utopia.

---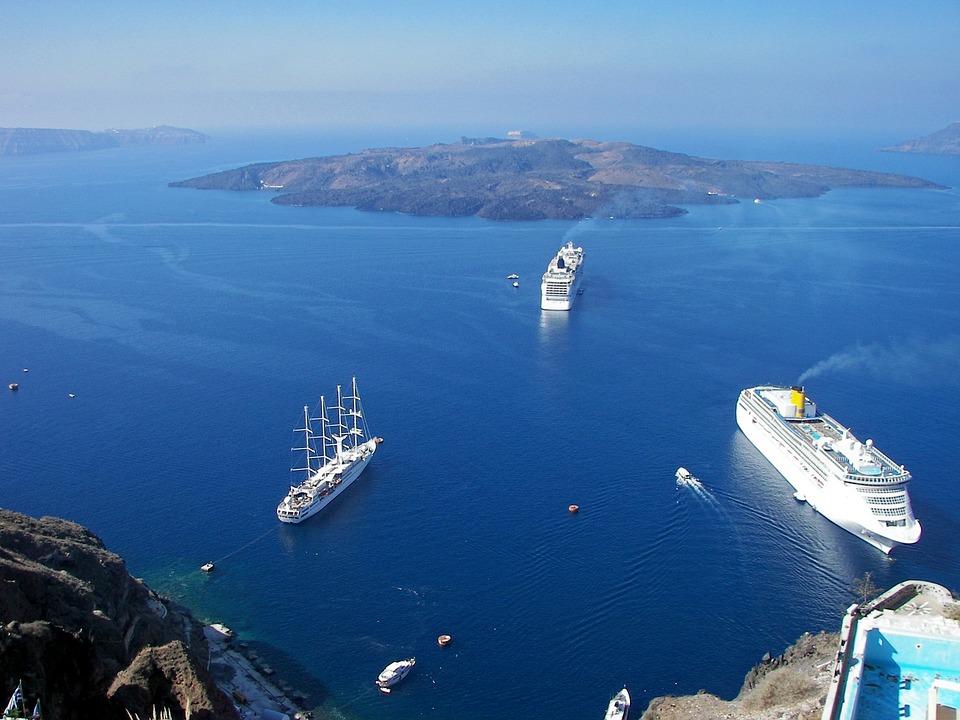 ---
Santorini
---
History, mythology and natural beauty combine to make Santorini a favorite holiday destinations for travelers, honeymooners and those interested in having a Greek island wedding.

Santorini's picture-perfect backdrop creates a wonderful, happy wedding atmosphere and for sensational wedding photos surrounded by unmatched, panoramic views and colorful scenes that will take your breath away.

Whitewashed buildings, blue-domed churches, windmills, tavernas and cobblestone alleys combine with stunning sunsets and cruise ships anchored in the blue tranquil waters of the Aegean to create picturesque, postcard settings.

Santorini Sunsets
Santorini is famous for its awe-inspiring, colorful sunsets slowly dipping into the Aegean Sea.

The cliff-top village of Oia, the lighthouse near Akrotiri ("Faros") and Fira, the island's capital perched atop caldera cliffs with cruise ships anchored below in the Aegean are just some of the wonderful sites for viewing Santorini's stunning sunsets.
---

Santorini Wedding
---
Santorini hosts civil and religious weddings that cater for all budgets however, to ensure everything runs smoothly and to get the best rate it is advisable to always enquire through a registered wedding planner based on the island.

Although there are more then 400 Orthodox churches in Santorini, only some offer church weddings for international visitors.

A Catholic wedding service is conducted in St. John the Baptist's Cathedral in Fira if the bride and groom are both Catholics.

Civil weddings can be held in a pre-approved location of choice such as a city hall, mayor's office, your hotel, a traditional winery, on a beach, restaurant and even an 18th century sailing ship.

Below are Just Some of the Many Wedding Venues Available: 
Dana Villas
Venetsanos Winery  
Santa Irene
Santorini Princess
Santo Winery
Le Ciel
Pyrgos Restaurant

Always contact those involved in your wedding plans to ensure any financial commitments.
---
---
Ezine Articles Author Link
Click on the Link Below

---
Newsletter Opt-in-Form

The Keen Traveler