Rhodes Food Tours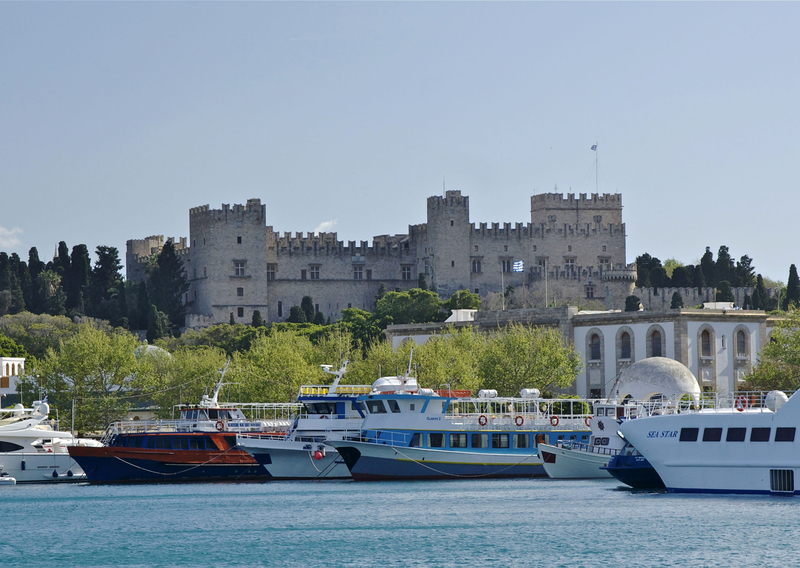 ---
Rhodes Island
Beautiful beaches and 300 days of sunshine in a wonderful island atmosphere filled with lively cultural and religious festivals, historic sites and traditional, picturesque villages.

Rhodes is a legendary island paradise, brimming with a rich variety of sightseeing delights and surprising contrasts.

Renowned for its history and culture, it is famous for the Colossus of Rhodes, one of the Seven Wonders of the Ancient World.

Here you will find the modern co-existing with the medieval and the ancient and, the cosmopolitan with the traditional.

The town of Rhodes is also divided into two parts - the Old Town, encircled by high and strong, medieval fortifications from the 14th and 15th centuries and the modern Rhodes Town.

---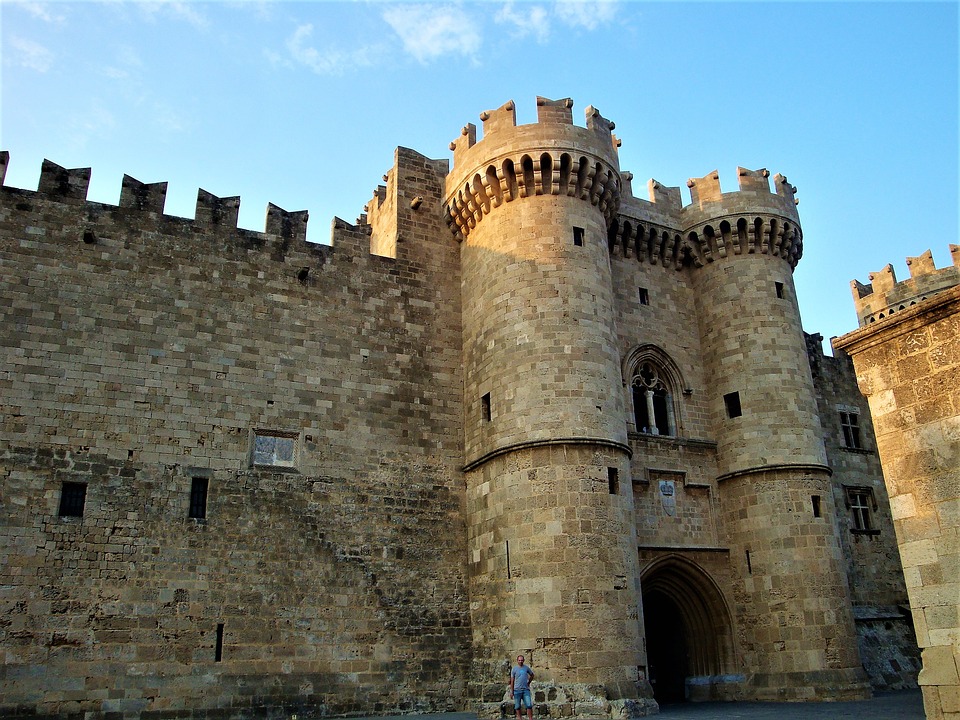 ---

Rhodes Town
Rhodes Town has a unique blend of Italian town planning and Greek style. It lies along Mandraki Harbor is the first of three harbors filled with cruise ships, yachts and fishing boats. This is where the Colossus of Rhodes once stood for a brief 60 to 70 years before being toppled by an earthquake in 225BC.

Mandraki Harbor
Take a stroll along Mandraki Harbor and enjoy the wonderful atmosphere of the New Market (Nea Agora) with its Moorish domes filled with lively cafes, food stalls, gift shops and souvlaki bars.

Along Mandraki Harbor are neo-colonial and Italianate style buildings, you can see the Palace of the Grand Master by the Crusader Knights of Saint John and a Turkish minaret.

And, you have panoramic views of the fortress of Saint Nicholas, three Byzantine windmills, the medieval Old Town and, at the entrance to the harbor stand two bronze deer where the Colossus of Rhodes once stood.

Around the island, you will find beautiful beaches, bays and coves, varied landscapes, historical sites that date back to the classical era of the ancient Greeks and, you can find traditional, picturesque villages blending with the cosmopolitan atmosphere of the island.

---
Medieval Old Town
The medieval Old Town of Rhodes with its medieval walls, turrets, battlements and ramparts is one of the biggest and best preserved medieval settlements in Europe.

It is inscribed in the List of World Heritage Sites of the Convention for the protection of World Heritage of UNESCO which recognizes its exceptional value as a cultural site that must be protected for the benefit of all humanity.
The Old Town is a legacy of the crusader Knights of Saint John who built it to defend the island against invaders.

The Ottomans added mosques and minarets.
You can enter the Old Town through eleven gateways and walk through its maze of cobbled streets, alleys medieval archways.

Life goes on in the Old Town with many homes, shops and business as well as restaurants, cafes, bars, gift stores, pensions and museums.

---
Taverna Kostas
Old Town Rhodes Island
Pithagora 46

The Old Town of Rhodes, encircled by high fortifications from the 14th and 15th centuries, is a legacy of the Crusader Knights of Saint John.

You can enter it through eleven gateways and walk along cobbled pavements and medieval archways.

Taverna Kostas is located here. And, here is where you will enjoy and appreciate the traditional Greek kitchen in a relaxed, informal and pleasant atmosphere.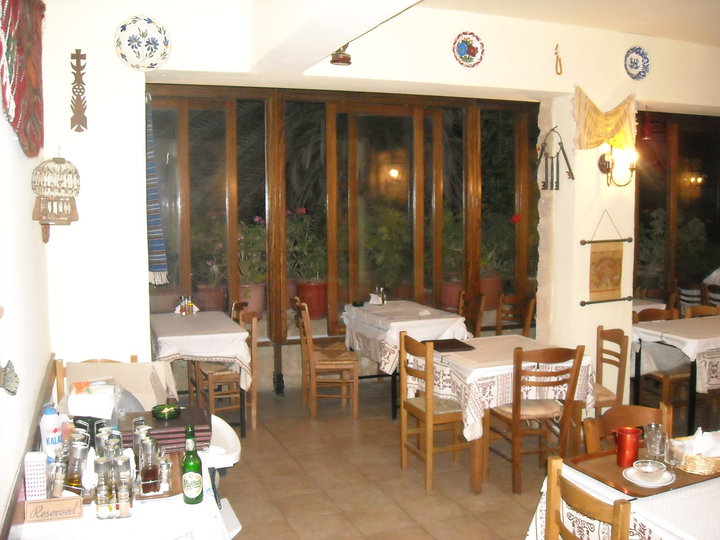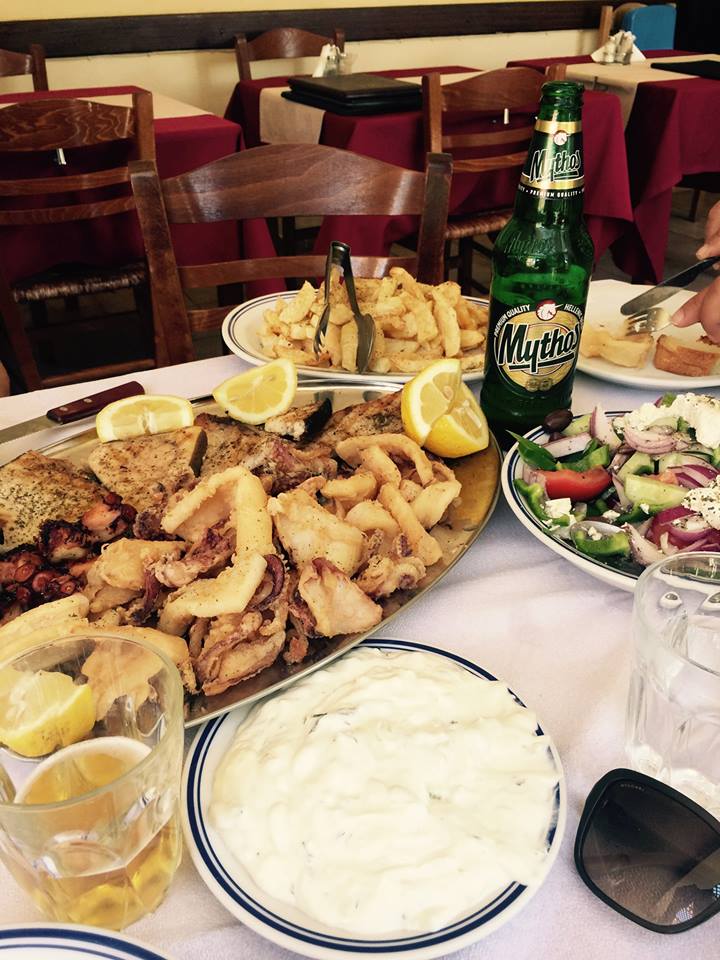 ---
Pelekanos Taverna-Vati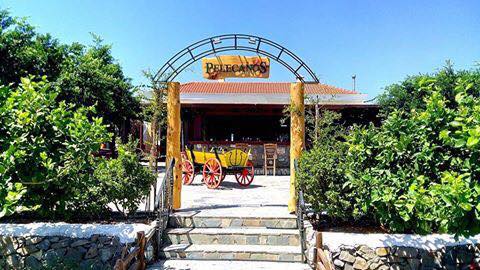 Vati, Rhodes Island

The pretty little rural village of Vati in Southern Rhodes, with its  hilltop monasteries, blue skies and sunshine.

Pelekanos Taverna is located at Vati in Southern Rhodes.

And here, is where locals and tourists can enjoy food with their seasonal ingredients and flavors, indoors or outdoors in wonderful, traditional, rural settings.

---
Rhodes Food Tours
Rhodes Food Tours offer authentic cooking experiences, panoramic island views, historic sites, traditional villages, beautiful beaches, bays and coves and, 300 days of sunshine.

All this offers the visitor a rich variety of sightseeing delights and memories that will last a lifetime.

---
Lindos
Lindos is just one of the many reasons why Rhodes Island is one of the most popular island's of the Mediterranean.
The picturesque, historic town is situated by a large bay and across from the fishing and resort village of Charakii and 50 kilometers from the town of Rhodes.
Here, you can explore history and enjoy the breathtaking views from its Acropolis that is only surpassed by the world famous, Acropolis of Athens.
http://www.efoodtours.com/lindos.html?unique=16525819880922613

---
How to Pick a Profitable Niche for Your Online Business | Keyword Tool Tutorial

---
Opportunity Knocks
*To learn and improve
*To make our lives better
*To live life on our terms
Click on the Link Below


Affiliate Disclosure: I am an affiliate of Solo Build It! My goal is to bring together the best resources available and legitimate Online Business Opportunities that can work for you.

---

Ezine Articles Author Link
Click on the Link Below

---
Newsletter Opt-in-Form

The Keen Traveler