Food Tours of Italy

---
---
---
Food Tours of Italy takes you to a centuries-old world of historic sites, beautiful landscapes and traditional living. 

Food Tours of Italy also takes you on a culinary journey of regional diversity and mouth-watering tastes that has been developing since the 4th century BC. 

The Italian cuisine today is one of the most popular cuisines in the world.  
 
Some of Italy's world-famous dishes include its Antipasto (appetizers), Pizza, Ravioli, Lasagna, Spaghetti Bolognese, Risotto, Minestrone, Tiramisu,

Famous Italian cheeses include Asiago, Fontina, Gorgonzola, Mascarpone, Mozzarella, Parmigiano Reggiano, Pecorino, Provolone and Ricotta.

Famous Italian salamis include Cacciatore, Capocollo, Prosciutto and Soppressata.

---
---
---
Touring Italy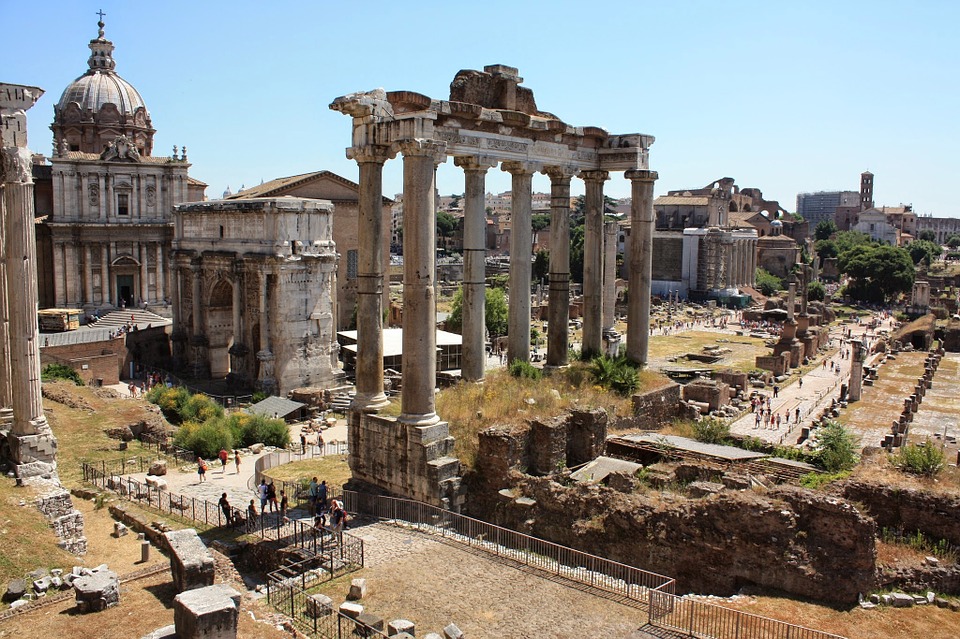 ---
Italy also has a rich historical and cultural heritage and so many tourist delights which include Rome, Florence, Venice, Pisa and Naples.

It is the place where the Roman Empire began, saw the birth of the Renaissance, home of the Vatican and, its capital Rome, is one of the great, must-see cities of Europe.

World Heritage Sites: Italy has 51 World Heritage Listed Sites. More than any other country on earth.

The Renaissance spread throughout Europe in the 14th to 16th centuries. Its birthplace was the Italian, Tuscan city of Florence.

Classical Antiquity inspired a revival of the classical art and intellect of Ancient Greece and Rome and had a huge impact in further developing Western Civilization.

---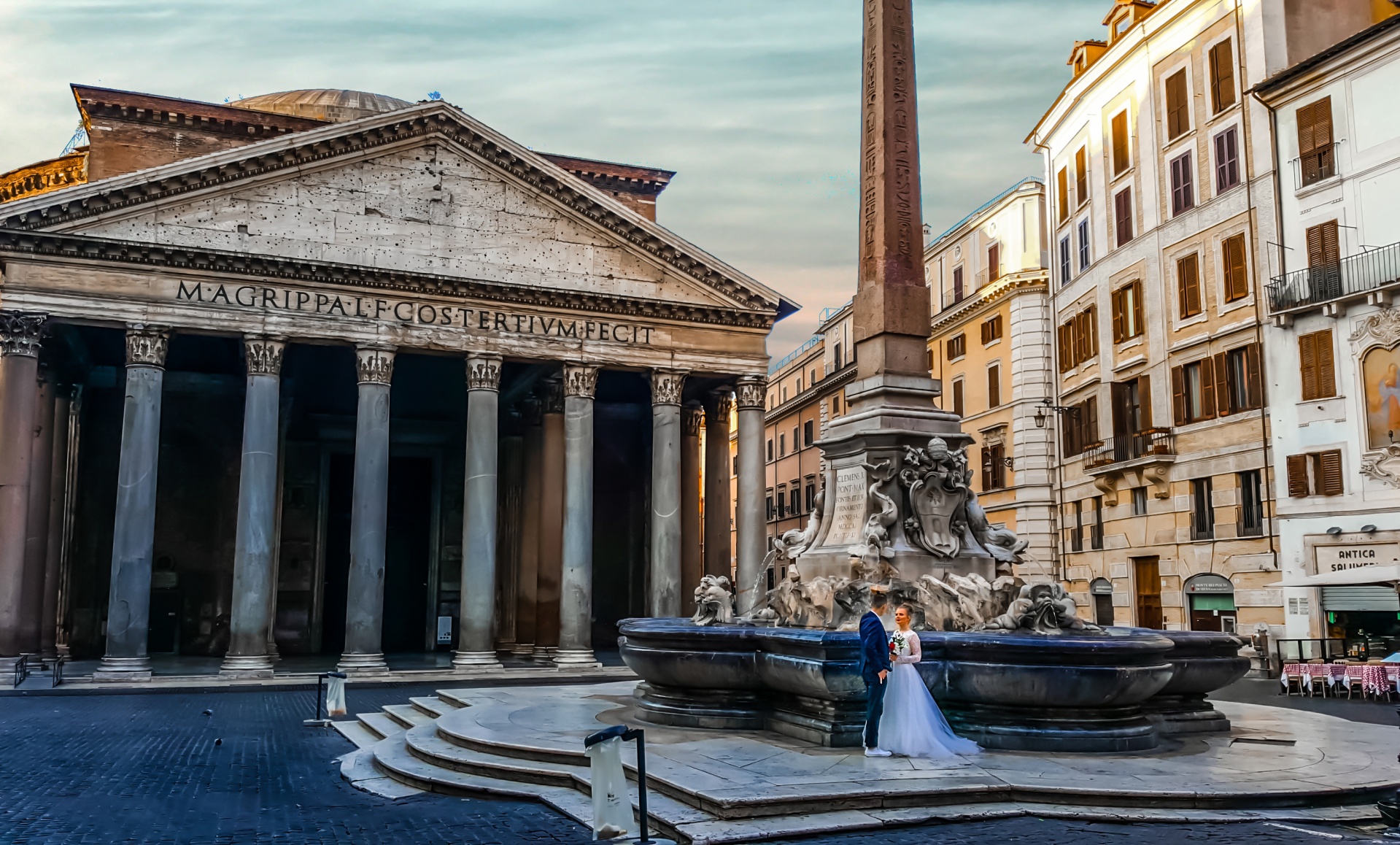 ---
Famous Italian Landmarks
The Colosseum-Rome 

Trevi Fountain-Rome

Roman Forum-Rome

Pantheon-Rome

Spanish Steps-Rome

Castel Sant'Angelo-Rome

Piazza Navona-Rome

Campo de' Fiori

St. Peter's Basilica-Vatican City 

Sistine Chapel-Vatican City

Vatican Museums-Vatican

Venice-UNESCO World Heritage Site

Florence-Birthplace of the Renaissance

Leaning Tower of Pisa-Pisa

Food Tours of Italy

---
Trevi Fountain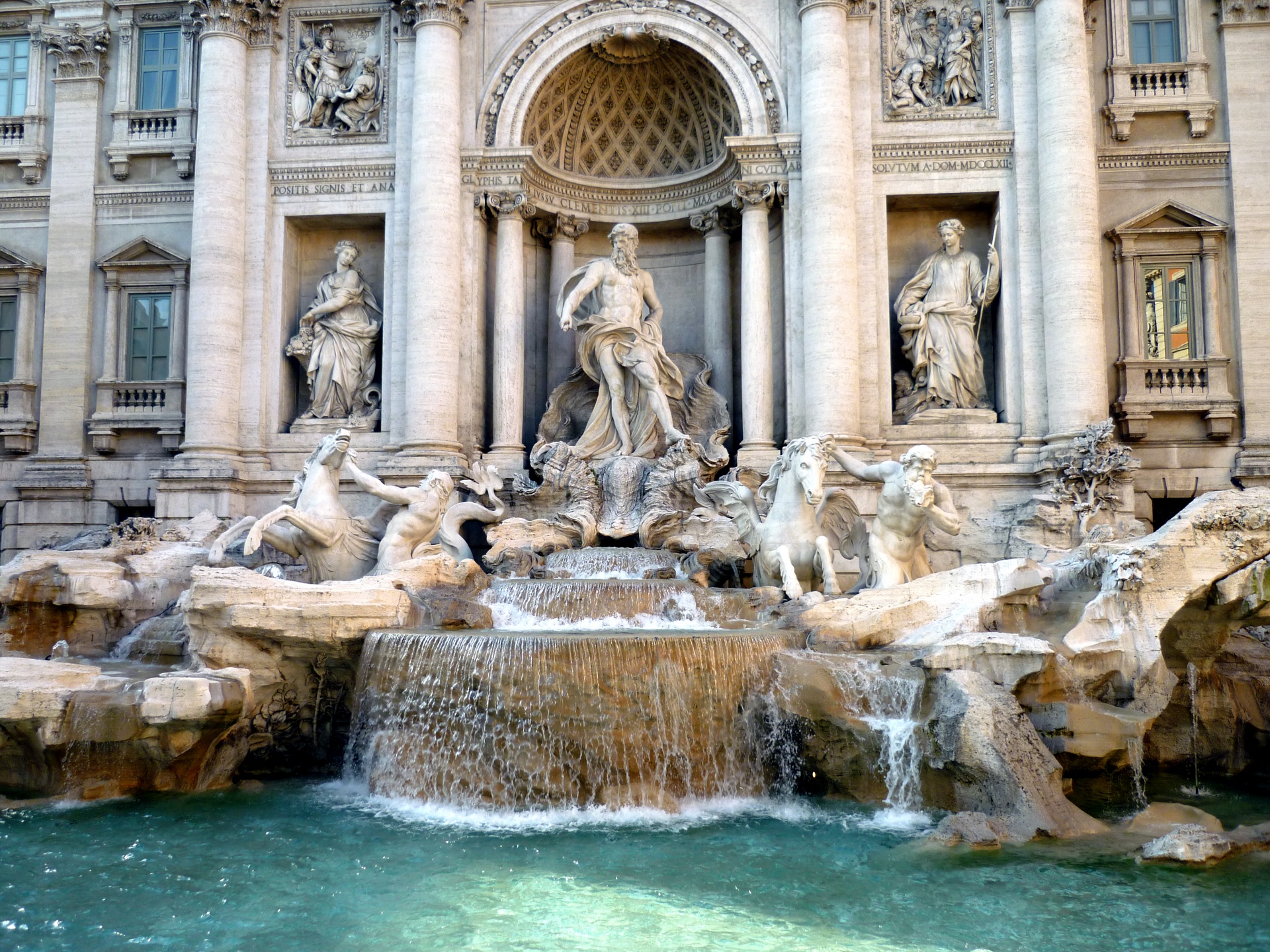 ---
No trip to Rome is complete without a visit to the Trevi Fountain (Fontana di Trevi). Hollywood films featuring the world famous fountain include Three Coins in the Fountain and Roman Holiday.

The Trevi Fountain which stands 26.3 metres (86 ft) high and 49.15 metres (161.3 ft) wide is the largest Baroque fountain in Rome and the most famous fountain in the world.

The Legend Of Trevi Fountain: Legend says you should stand with your back to the fountain and toss a coin with your right hand over your left shoulder to ensure a return trip to Rome

A second legend, inspired by the film "Three Coins in the Fountain" says that you should throw three coins into the fountain. The first guarantees your return to Rome, the second leads to a new romance, while the third will lead to marriage!

The Municipality Of Rome: Collects the coins from the Trevi Fountain daily to finance a special supermarket that serves the poor in Rome with help from the Italian Red Cross.
---
La Cucina Romana

La Cucina Romana (Roman Cooking) is the cuisine of Rome from the Roman Campagna (low-lying area surrounding Rome in the Lazio region).

The Testaccio rione (one of Rome's traditional working class neighborhoods) was a trade and slaughterhouse area inhabited by butchers, or vaccinari) is where its most original and traditional foods can still be found.

Some of the popular foods of Rome include Bruschetta, Pecorino romano, Ricotta romana, Bucatini all amatriciana, Pasta alla carbonara, Porchetta, Carciofi alla Giudia, Saltimbocca alla Romana and Trippa alla Romana.

Rome is also known for its white wine with Frascati and Castelli Romani noted as the best.

---
Venice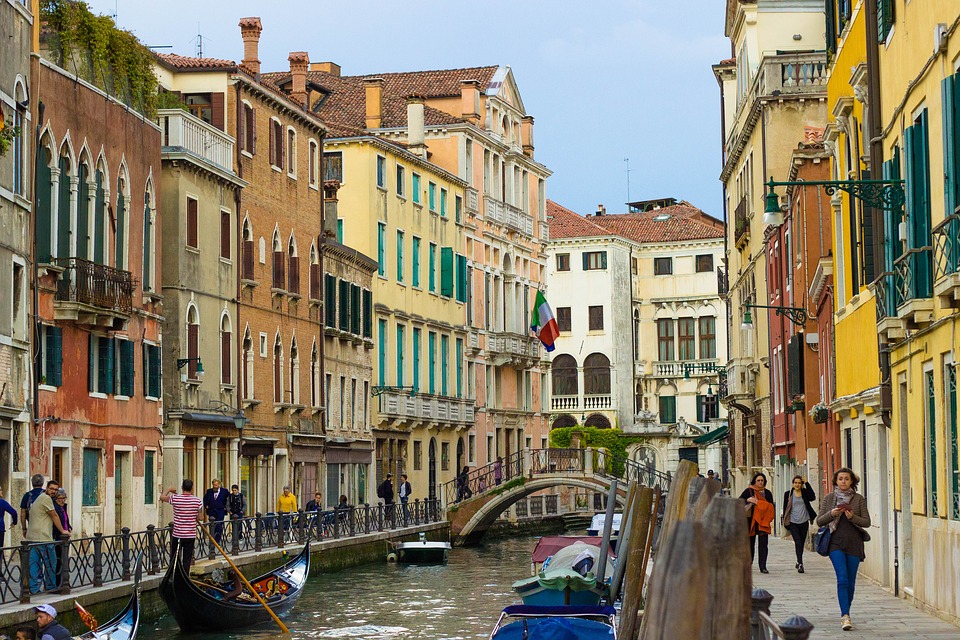 ---
Renowned for its Beauty, Architecture, Artwork and Grand Canal

Famous worldwide, Venice offers unforgettable and life-enriching experiences via its picturesque waterways.

Venice, the capital of Italy's Veneto region is located on a group of 118 small islands that are linked by canals and bridges and a stunning backdrop of Baroque buildings and famous landmarks which include the Piazza San Marco, Saint Mark's Basilica, St Mark's Campanile (bell tower of St Mark's Basilica), Doge's Palace, Bridge of Sighs (enclosed bridge made of white limestone and has windows with stone bars) and the Gallerie dell'Accademia (museum gallery of pre-19th-century art) are just some of its many attractions.

Venice was a major maritime power during the Middle Ages, a cultural center during the Renaissance, and a staging area to free the Holy Land by the Crusader Knights. It was also an important center of commerce which made Venice wealthy.

There are no cars or roads. Just canals and boats. So, the most fascinating way to experience the true charm of this cultural rich city is to take a ride through the serene waters of the Grand Canal on a gondola and float through the world-famous Rialto Bridge.

Venice and its lagoon were added to the list of UNESCO World Heritage Sites in 1987.

---
Venetian Cuisine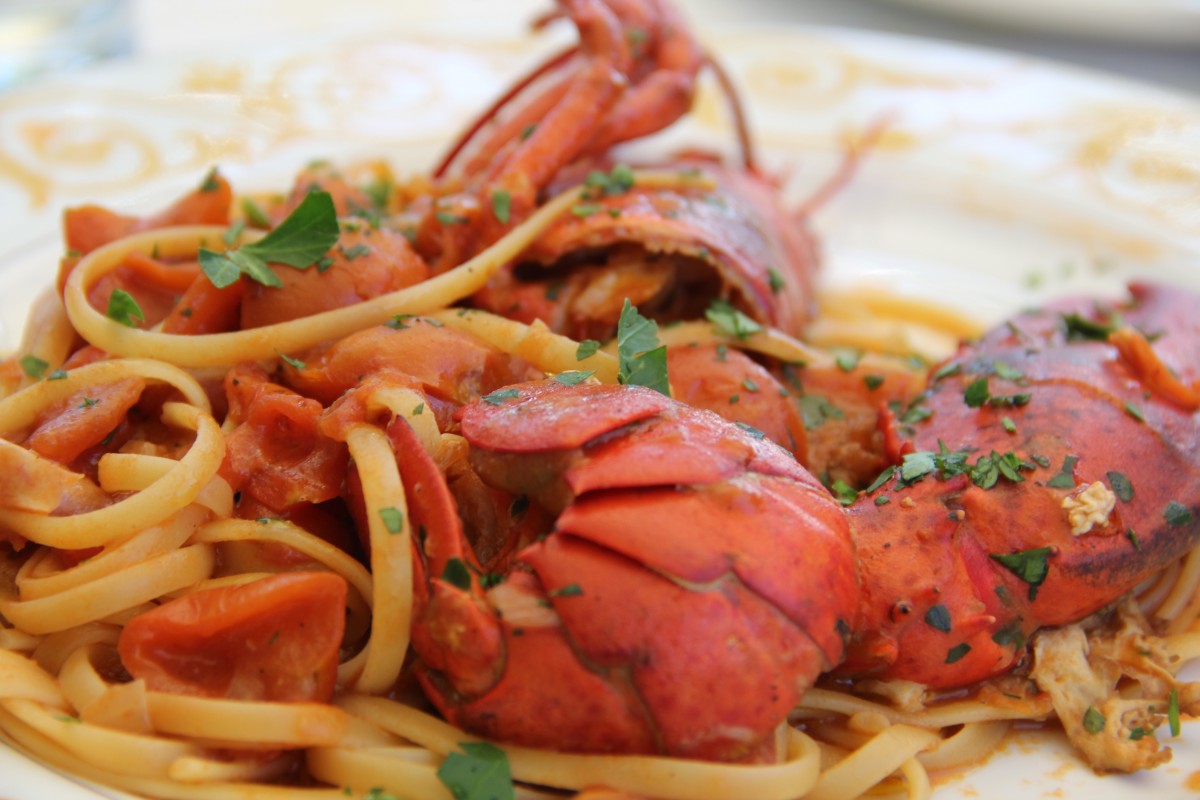 ---
Being a historic coastal city, the Cuisine of Veneto has an emphasis on seafood dishes.

Some of the best local dishes in Venice include Polenta, Sarde in saor, Risi e bisi, Pasta e fasioi, Moleche, Scampi alla veneziana, Bigoli in Salsa, Baccala Mantecato, Frittelle and Tiramisu.

---
Food Tours of Italy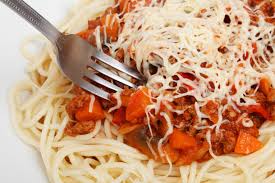 ---
Frascati Wine Tour
Set in the a hilly, panoramic landscape of Colli Albani (Alban Hills) are the thirteen charming wine-producing hilltop towns of the 'Castelli Romani' with their centuries-old vineyards and olive groves south-east of Rome.
http://www.efoodtours.com/frascati-wine-tour.html?unique=16525981949024080

---
Traditional Italian Pasta
Traditional Italian Pasta is the ultimate comfort food that can be served in many delicious ways.
http://www.efoodtours.com/traditional-italian-pasta.html?unique=16525995465785986

---
Italian Pizza
Italian pizza comes in various shapes and toppings but, above all, it is a mouthwatering delight.
Italian Pizza originated in Naples and evolved over time throughout the various regions of Italy.
http://www.efoodtours.com/italian-pizza.html?unique=16525985417621362

---
Ezine Articles Author Link
Click on the Link Below

---
Newsletter Opt-in-Form

The Keen Traveler