Giethoorn

"Dutch Venice"

Giethoorn, the "Dutch Venice" is truly a unique water wonderland. 

Do you want to get away from the hustle and bustle of busy, city life to no roads or cars, just beautiful canals and tranquil garden settings?

Giethoorn, located in the northeastern Dutch province of Overijssel is where you can explore this beautiful and serene water village by boat, bicycle or on foot.

Here, you can enjoy panoramic views, tranquility and beauty in "the Venice of Holland" at the center of Overijssel's canal system and lakes.

The population is around 2620.

Surrounded by the vast and natural De Wieden national park, this idyllic Dutch village overwhelms you with its beauty and timeless, rustic charm.

Founded by fugitives from the Mediterranean around 1230 AD, it became well known in 1958 when it was featured in the film Fanfare, made by Dutch filmmaker Bert Haanstra.

Giethoorn means 'goat horn' in Dutch because goat horns is what the fugitives found throughout the area when they arrived because a flood from the past had killed the local wildlife.

The beautiful canals of the village are lined with colorful flowers, traditional 18th century thatched-roof cottages, farmhouses and more than 150 wooden arched bridges. Even the postman has to deliver the mail by punt.

Just imagine gliding gently along these serene canals and under wooden bridges in picture-postcard settings to explore and enjoy its beautiful and tranquil atmosphere.
 
Canoes, row boats, open-air Whisper Boats built with a silent electric motor and punts that look like a gondola can be rented to tour these awe-inspiring settings.

You can also walk or explore the village and its scenic countryside by renting a bike and, you can enjoy a meal or a coffee at a canal-side cafe or restaurant and watch the world go by in idyllic surroundings.

---
Grand Cafe Fanfare

Address: Binnenpad 68, 8355 BV
Phone: +31 521 361 600
Set amongst the canals, it features a large terrace,  function room at the rear and delicious food.

---
La Piccola Venezia

Address: Binnenpad 1B, 8355 BP
Phone: +31 521 360 925
Great restaurant offering authentic Italian food, friendly staff and good service.

---
Museum De Oude Aarde

Address: Binnenpad 43, 8355 BR
Phone: +31 521 361 313
Province: Overijssel
Founded in 1969 with its unique collection of fossil and mineral exhibits as well as beautiful gemstones and crystals.
It also has a gift shop and activities for children such as gold digging.

---
Museum Het Olde Maat

Address: Binnenpad 52, 8355 BT
Phone: +31 521 362 244
Museum farmhouse rebuilt in 1988 and redecorated in the traditional old style of rural life in Giethoorn 100 years ago.

---
Histomobil
Address: Cornelisgracht 42, 8355 CH
Phone: +31 521 361 498
Museum offering an extensive collection of cars, motorcycles and carriages.

---
De Weerribben-Wieden National Park
Address: Weerribben, Emmeloord
Netherlands
Province: Overijssel
Phone: +31 529 481 297
De Weerribben-Wieden National Park in the Steenwijkerland municipality of the province of Overijssel, Netherlands is the largest reservation in northwestern Europe consisting of lakes, ponds, canals, peat, reed beds and forests.
Wildlife include otters water soldier, sundew, northern pike, black tern cormorants and egrets.
De Weerribben-Wieden National Park can be explored via its hiking routes and canals.

---
Giethoorn

This magical "Dutch Venice" is about 1 hour and 30 minutes by car and 2 hours by train from Amsterdam.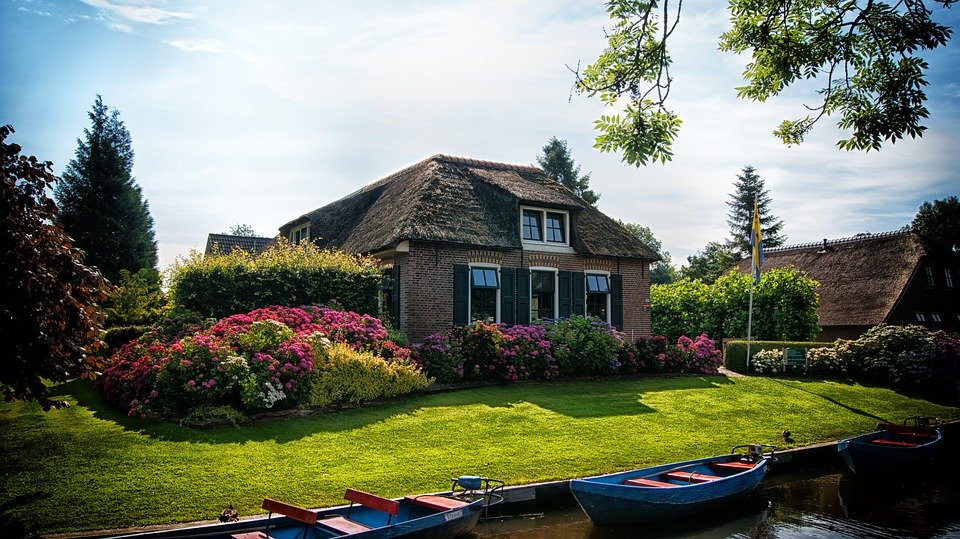 ---
Newsletter Opt-in-Form

The Keen Traveler