Greek Festive Christmas

---
Greek Festive Christmas

November 15 marks the forty days leading up to Christmas.  
The Orthodox Church practices the Nativity Fast so people will prepare for Communion and for the celebration of the Birth of Jesus Christ on Christmas Day.
On November 30, the Feast of Saint Andrew's is celebrated with traditional deep-fried loukoumathes.
The Christmas Tree
The Christmas tree was brought by king Otto, a prince of Bavarian origin (1815 - 1867), the first king of the modern Greek state (1832–62), who governed Greece autocratically, until he was forced to become a constitutional monarch in 1843.
Kalanda
On Christmas Eve, children go out singing 'kalanda' (carols) in the streets and door-to-door in their community.
They play drums and triangles as they sing and will often carry model boats (Greek Islands custom).
The children are rewarded by their parents and those who open their doors with money and sweets.
They knock on the door, shouting "Na ta poume?" (Shall we say it ), meaning "Shall we sing."
Christopsomo Bread
Christopsomo ("Christ's Bread"), is a round sweet bread flavored with cinnamon, orange and cloves and decorated with a Cross on top.  
It is a sacred tradition of the Greek Festive Christmas in many Greek Orthodox homes and is made on Christmas Eve, to be eaten on Christmas Day.
December 25, Christmas Day is the beginning of the twelve days of Christmas which lasts through to January 6th, the Feast of Epiphany.
Christmas Day is marked by church services and then every family will go to their homes to gather around the festive Christmas table for the traditional family feast.
After forty days of fasting, the Christmas feast is looked forward to with great anticipation by all.
Lamb, pork or goat meat are roasted in ovens and open-spits.

---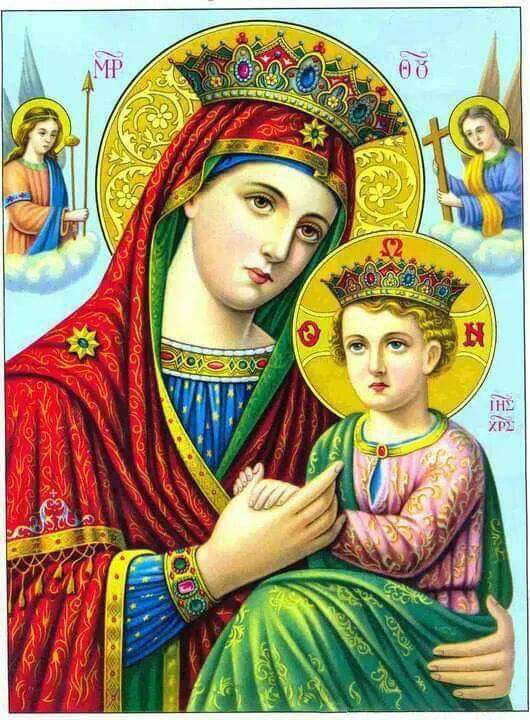 ---
Greek Festive Christmas

The Greek Festive Christmas follows the Gregorian calendar to celebrate Christmas on the 25th of December.  
The Greek Festive Christmas season follows the Greek Orthodox Calendar starting on the 6th of December, which is the Feast of St. Nicholas and ends on Epiphany (6 January) with the "Great Blessing of Water'.
In Greek homes in Greece and around the world the festive Christmas tables will be set with foods that have become tradition, passed from generation to generation.
There are the traditional, Greek classics  that are associated with Christmas and the regional favorites.
For Seva Papas and her family, Christmas is the most wonderful time of the year to celebrate the beautiful Christmas customs of their Greek Orthodox heritage with the people they love and, to celebrate the Birth of our dear Lord, Jesus Christ.Your first paragraph ...
---
Seva's Festive Christmas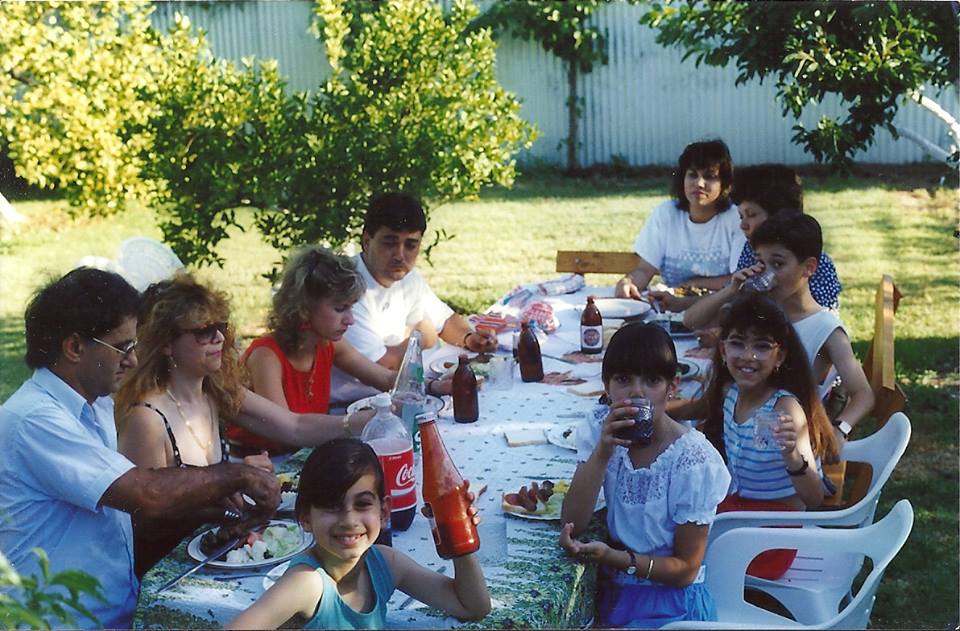 ---
Adelaide-South Australia
Seva's Christmas festive feast features the traditional Australian classics of roast turkey with stuffing and cranberry sauce, Christmas pudding and leg of ham.
Other Christmas favorites complementing her Christmas feast will include vegetables along with roast potatoes and gravy, seafood and meat platters, the traditional, Greek salad filled with tomatoes, onions, cucumbers, black olives and topped with chunks of feta cheese and mixed together in olive oil, balsamic vinegar and sprinkled with mint as well as dolmades (stuffed vine-leaves with rice, meat and spices) and, bowls of rice and fruit.
Traditional Greek sweets the family can choose will include such traditional favorites like kourabiethes (powder sugar-coated shortbread biscuits), melomakarona (egg-shaped Greek dessert made mainly from flour, olive oil, and honey cookies with walnuts), baklava (layers of thin, filo pastry filled with chopped nuts and honey), kataifi (shredded rolls with chopped almonds and honey) and pastes (creamy cakes).
Soft drinks as well as traditional Greek wines and spirits like ouzo and retsina will flow aplenty and rounded off with the traditional Greek coffee on this special day our Blessed Virgin Mary gave Birth to the Son of God.
New Year's Day -Feast of Saint Basil
The Greek Festive Christmas also has a Santa Claus who is known as "Ayios Vassileios" (Saint Basil) in Greek.
In Greece, presents are often brought to children by Ayios Vassilis on the 1st January (St Basil's Day).
Saint Basil was one of the Three Hierarchs who helped shape the Christian theology in the 4th century AD.
He was known for his generosity, compassion for the poor and for building a hospital.   
The Pothariko
The Pothariko is a New Year's Day tradition that says a child is thought to be 'lucky' when they are the first person to enter a house that year.
The custom  says they must enter the house with their right foot because Greeks believe that this will bring luck to the household the whole year.
Another New Year's Day tradition is breaking a pomegranate, an ancient symbol of prosperity and good luck, at the front door of the house.
The seeds are then scattered to symbolize the happiness and good fortune for the house. 

---
Ezine Articles Author Link
Click on the Link Below

---
Newsletter Opt-in-Form

The Keen Traveler