Greek Island Food Tours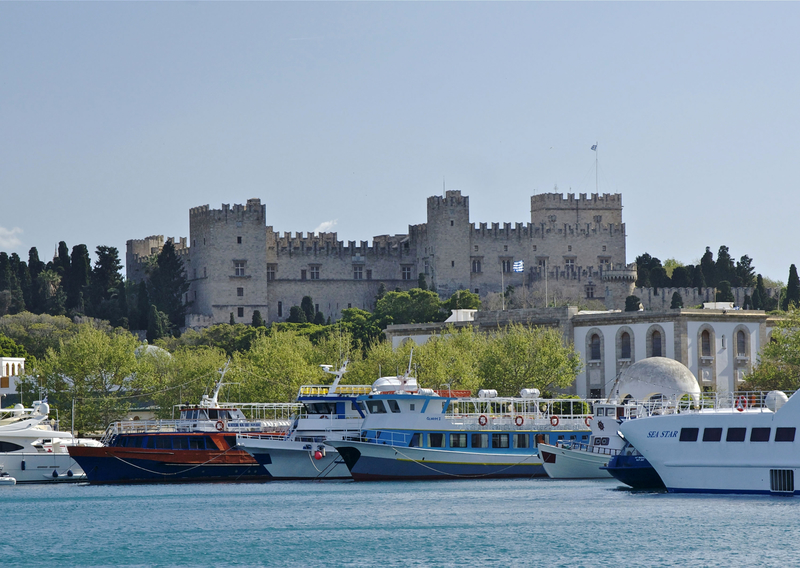 If you love panoramic views and the simple life then, the Greek Islands of Rhodes and Symi offer unique lifestyle experiences and everything you could ever want in history, culture and gastronomy.

Full of life, adventure and fun, both island's offer contrasting lifestyle experiences.

Your senses will experience not only a unique blend of tastes, flavors and cooking experiences, you will also enjoy exploring the classic, archaeological and cultural treasures of Rhodes and Symi.

And, you will learn more about the history, culture and traditions through meeting the local people, tasting their delicious traditional food and, learning how to create them yourself.

Greek Island Food Tours offers classic Greek main course dishes, mezethakia (appetizers), pastries, as well as traditional village dishes and bread baking, visiting local food artisans, tavernas, wineries, olive oil producers and open-air food markets.
All offer rewarding experiences for the culinary-minded who love to learn how to cook.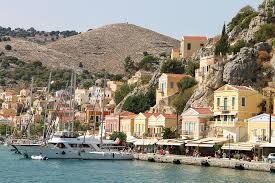 ---
Never Too Old to Start an Online Business | Make Money in Retirement

Affiliate Disclosure: I am an affiliate of Solo Build It! My goal is to bring together the best resources available and legitimate Online Business Opportunities that can work for you.

---
Traditional Greek Food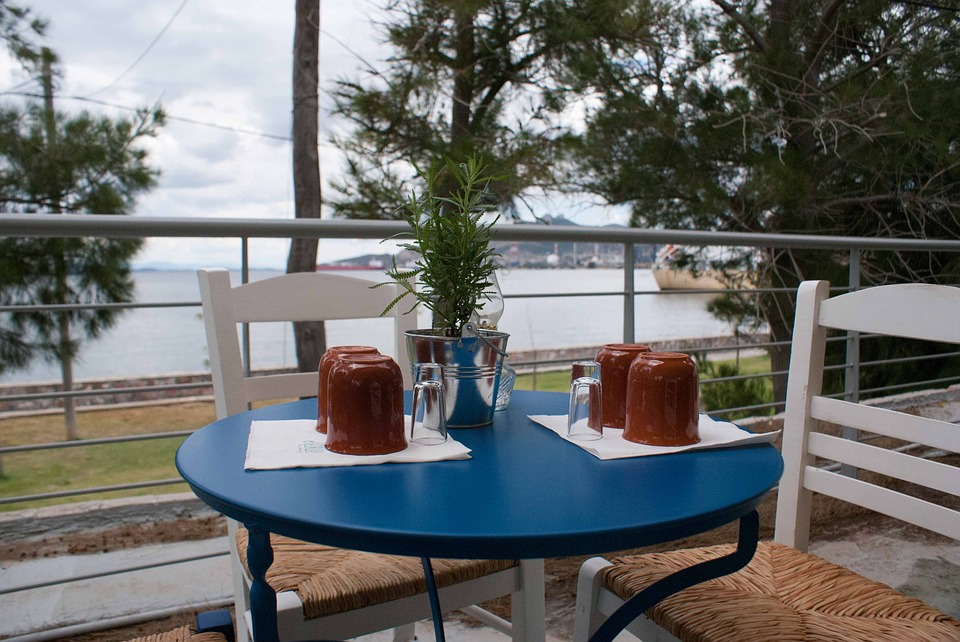 Greek Island Food Tours Present the Traditional Village Kitchen:

Learn how to cook traditional village dishes with their simple preparations, seasonal ingredients and flavors that rely on garden fresh produce direct from the fields, trees and pastures.
 
These are seasonal foods that have been sown, nurtured and harvested to the peak of perfection and bursting with flavor.
 
The traditional village kitchen relies on such staples as olive oil, wild mountain herbs, fruit and vegetables, yogurt, home-cured olives, thyme honey, goat meat and, coarse village bread.

Many herbs are used in the traditional village recipes such as oregano, basil, cinnamon, garlic, mint, parsley, dill, alesfakia (sage), camomile, bay leaves and the traditional gliforni (popular herbal tea) which are all used in many delicious ways.

The Greek Kitchen
When we think of Greek food we think of yiros, souvlakia, char-grilled and spit- roasted meats, Greek salad and baklava. We think of feta cheese, olive oil, and olives, dolmades, retsina and ouzo.

Mezethakia :  Mezethakia (appetizers) served with pita bread are an excellent introduction in the traditional Greek kitchen.

There is tzatziki (yogurt dip flavored with garlic, cucumber and mint), taramasalata (cods roe blended with breadcrumbs, olive oil and lemon juice), melitzanosalata (eggplant), skordalia (garlic dip) and, dolmades (stuffed vine leaves with rice, meat and spices) and served hot or cold.

You can choose fried kalamari (squid) octopus or oysters or, lamb, chicken or prawn souvlakia and char-grilled quail.

There are tiropita triangles (pastry filled with cheese), spanakopita (spinach pie), pan-fried haloumi or saganaki (slices of fried cheese).
Main Course : Main course dishes include char-grilled and spit-roasted meats and seafood platters served with bread, vegetables and the traditional Greek salad.
Greek Pastries : Greek pastries include honey-drenched sweets and dairy desserts. 

There is baklava (layers of thin, filo pastry filled with chopped nuts and drenched in honey), pastes (creamy cakes), kataifi (shredded rolls with chopped almonds and honey), galaktoboureko (custard cake), loukoumathes (honey puffs with cinnamon) and pita bread with honey.

Greek Coffee : Greek coffee is brewed in the traditional briki and served in small coffee cups accompanied with a glass of water and can be made sweet, medium or unsweetened. 

There is also the tradition of "reading" the coffee cup to predict future events.
When the coffee is finished the cup is swirled and turned upside down onto the saucer for a few minutes.
When the cup is turned again, the designs inside tell the future of the coffee drinker.

---
Greek Island Food Tours
Greek Island Food Tours offer authentic cooking experiences, panoramic island views, historic sites, traditional villages, beautiful beaches and, memories that will last a lifetime.
---
Rhodes Island
Beautiful beaches and 300 days of sunshine in a wonderful island atmosphere filled with lively cultural and religious festivals, historic sites and traditional, picturesque villages.
Rhodes is a legendary island paradise, brimming with a rich variety of sightseeing delights and surprising contrasts.
Renowned for its history and culture, it is famous for the Colossus of Rhodes, one of the Seven Wonders of the Ancient World.
http://www.efoodtours.com/rhodes-food-tours.html?unique=16525820802532633

---
Symi - Greece
Symi is a Greek island of the Dodecanese island group located about 41 kilometres (25 miles) north-northwest of Rhodes (and 425 km (264 mi) from Piraeus, the port of Athens).
The harbor town has an adjacent upper town, Ano Symi, as well as several smaller localities, beaches, and areas of significance in history and mythology.
http://www.efoodtours.com/symi.html?unique=16525820287407270

---
Ezine Articles Author Link
Click on the Link Below

---
Newsletter Opt-in-Form

The Keen Traveler